By Caroline J. · Published on September 13, 2023 at 5:56 p.m.
Olivia Rodrigo, the American artist who made herself known on the small screen, returns to us with a second opus called "Guts". A record that the singer, composer and musician will unveil live during a world tour at the Accor Arena in Paris on Friday June 14, 2024.
Good news for fans ofOlivia Rodrigo who were impatient at the idea of ​​finding their idol on stage! On the occasion of the release of her new opus, the American artist, originally from Murrieta in California, announces that she will soon be hitting the road again with her " Guts World Tour ".
If the singer plans to begin this important tour, of more than fifty dates, across the Atlantic, Olivia Rodrigo will join Europe in spring 2024 from April 30 with a show announced in Dublin. The artist will continue his tour on the Old Continent, stopping in London, Antwerp, Amsterdam, Oslo, Copenhagen, Berlin, Barcelona, ​​Madrid and even Lisbon. In France, only one concert is scheduled. Mark your calendars! Find Olivia Rodrigo THE Friday June 14, 2024 to theAccor Arena in Paris for a show which will therefore honor its second opus"Guts".
Side Ticketing, you'll have to be lucky. Also, register now here, and until Sunday September 17, 2023 at 10 p.m., to have the opportunity to access the sale. " Olivia Rodrigo fans are invited to register for a chance to purchase tickets for the GUTS world tour. (…) Registration does not, however, guarantee that every fan will have access to the sale. We expect there to be more requests than tickets available. A limited number of randomly selected fans will have access to the sale, and others will be added to the waiting list. Access to sales does not guarantee tickets. Tickets will be available on a first come, first served basis » is explained on the platform. If you are one of the lucky ones entitled to access the general sale, then know that it will begin on Thursday, September 21, according to NRJ.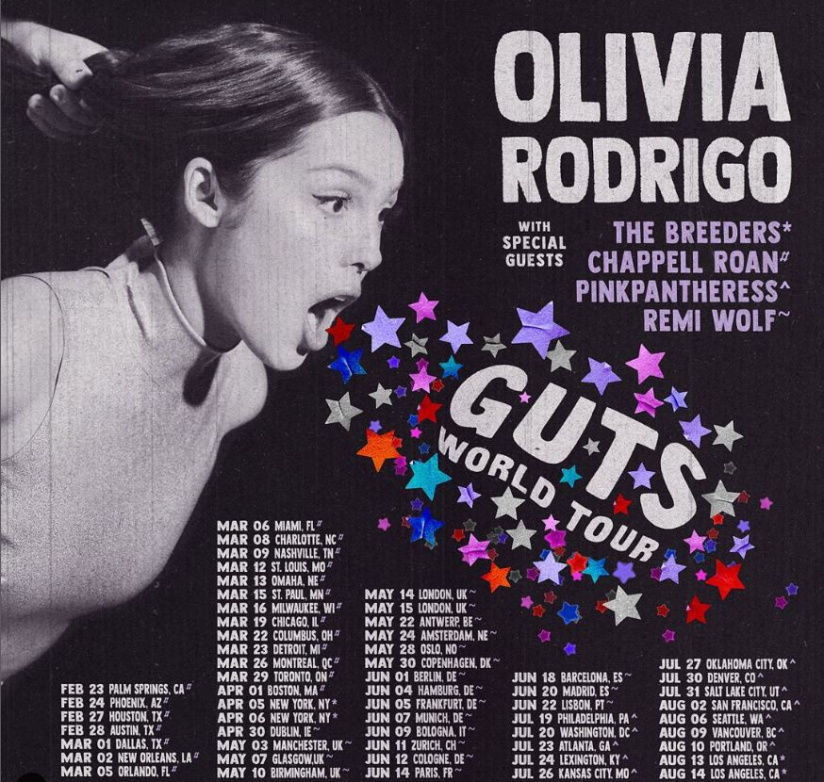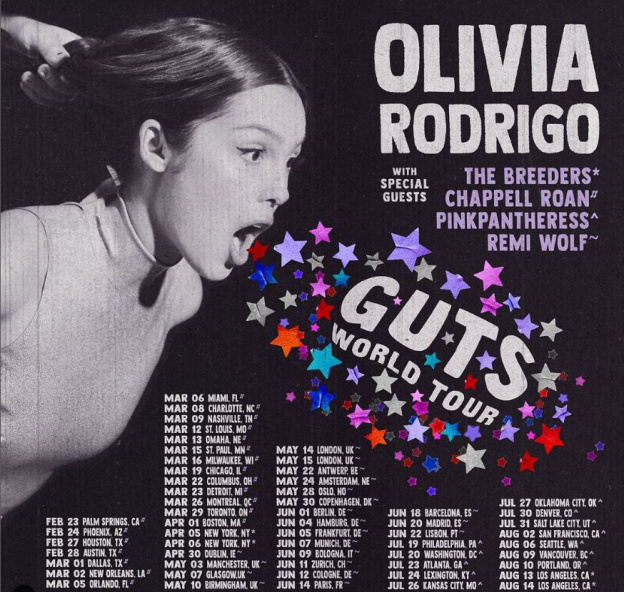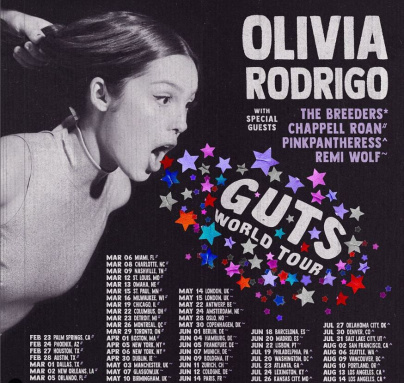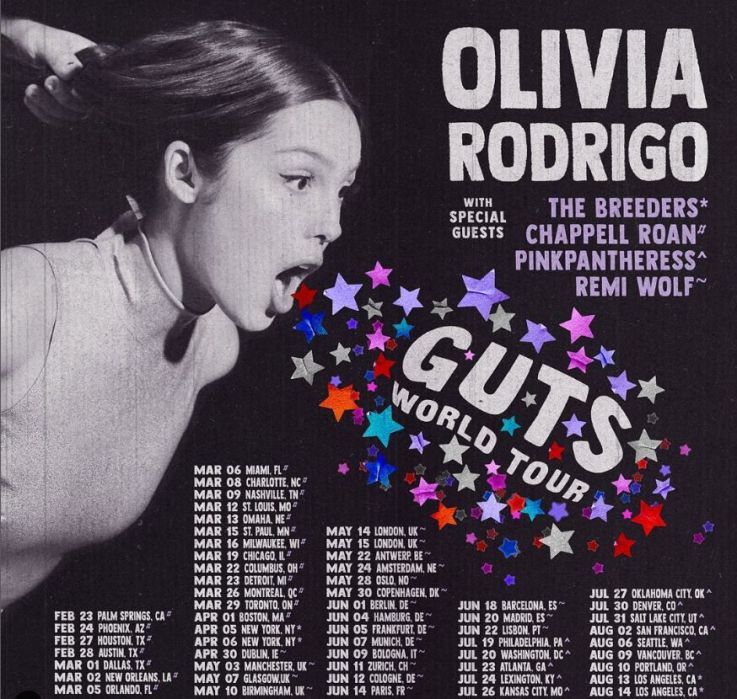 To be discovered in stores since September 8, "Guts" was produced by Daniel Nigroalready behind the production of the singer's first opus, "sour". Released in 2021, this record did not take long to seduce the ears of its fans, since "sour" was named album of the year 2021 by Rolling Stone. Proof of its success, "sour" has sold more than 17 million copies worldwide, even approaching 40 billion streams! It must be said that this first opus ofOlivia Rodrigo is full of hits, including " drivers license ", " already seen " or " good 4 u ".
SO, Olivia Rodrigo will she break new records with her second album?Guts"? For the moment, the question remains unanswered. But there is no doubt that the American artist will be able to put on a show during her new tour and her only concert in the capital scheduled for June 14, 2024 to theAccor Arena in Paris ! Note that the American singer Remi Wolf will perform the first part of his Parisian concert.
Until then, we leave you with his single " get him back! »