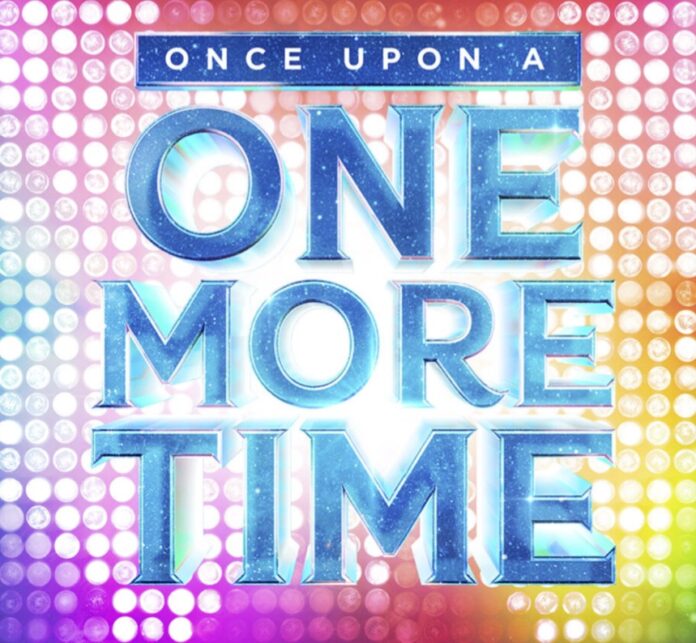 Poor Cinderella! We keep at it anyway… but three times a year, isn't that a bit much?
With all due respect to our friend sondheimhe was omnipresent even though he played a secondary role in the woods, Still looking at the beginning of the year. she was also a famous star bad cinderella ,cinderella in England only), piece ofAndrew Lloyd Webber, which only ran for a few days on Broadway after being trashed by critics. And here she is again, in all her finery, dressed in a new work once upon a one more time (Once Upon a Time Again), Vocal Tunes Composed by… Britney Spears, You had to dare…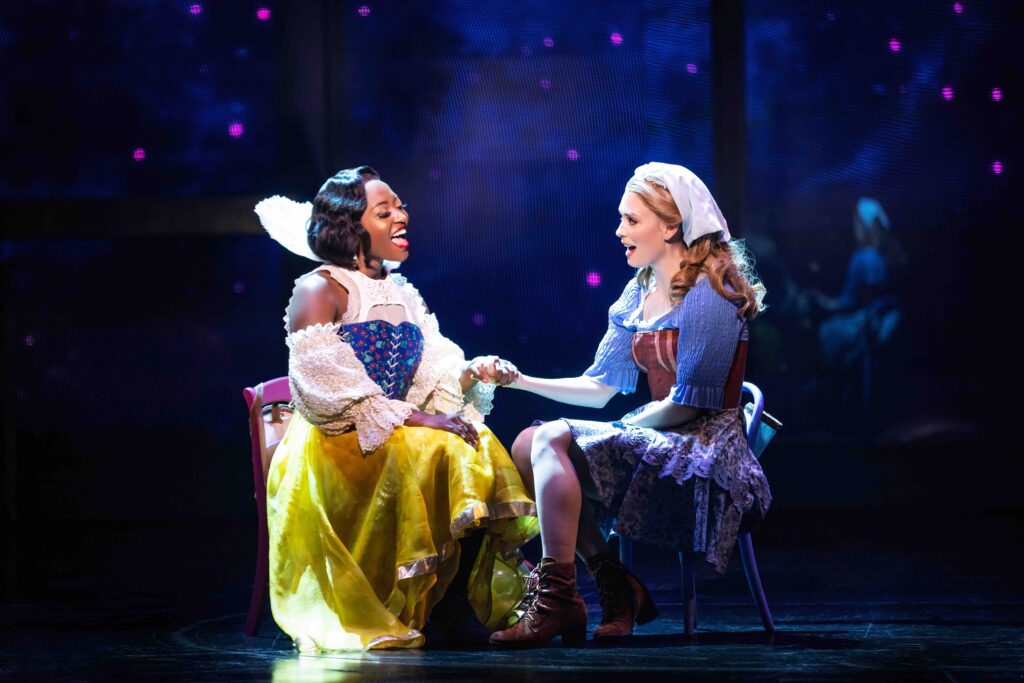 Frankly, this adaptation of the tale written by Perrault in 1697 and revived by the Brothers Grimm in 1812, though presented in old-fashioned costume, does not lack charm and is well worth a stop. But it should still be noted that our heroine is not the only one to shine in this modern version, which boasts not only the pop lyrics of another princess of our time, but also our current ways of thinking. She really belongs here with other stars of fairy tales, including Snow White, Little Red Riding Hood, The Little Mermaid, Rapunzel (also known as Persinette), Sleeping Beauty, and other characters from our childhoods. And all of these girls, more or less fortunate, raise a serious question regarding them: What is their existence once their prince charmings have married them or moved away from their previous selves? Glass shoes (or vairs, according to some), kisses that wake them up or bring them out of their slumber are all very well, but what happens to them beyond these cute tales and "they lived happily ever after… ."?
Cinderella is the first to wonder about her happiness: she feels alone, her Prince Charming elusive, especially since she soon learns that he is also Snow White and the Prince of Beauty in the Woods. idle, and much more. When she calls on her good fairy godmother, who claims to be from Flatbush, New York State in the United States, the godmother gives her a book, mystery woman (1963) Written by Betty Friedan, an activist who questioned the role of women and realized that many things would change in American society and, therefore, the world.
Cinderella and her friends then realize that fairy tales are just fantasies and nothing is concrete except who they are and what they can do to establish themselves in their new existence.
If this vision of the tales that enchanted our childhoods might sound a bit cynical and depressing, luckily there are songs recorded by Britney Spears. It must have been she who suggested the idea of ​​the libretto to John Hartmere (co-writer of the musical). Bear: A Pop Operaformed in 2004) with the consent of ardent defenders of LGBTQIA+ rights, and who would have approved the use of about twenty of their songs, including the famous "Baby One More Time", "Lucky", "Work Bitch". "Circus", "Pieces of Me", "Toxic", "Gimme Me More", "Stronger" and of course "Cinderella".
The result is a spectacular hip hop-style music, enhanced by choreography reminiscent of a pop video. Keon and Mary Madrid, a Filipino-American couple living in California, signed on as their first direction for the production on Broadway. You have to admit that the end product is thrilling, from the dazzling sets to the glittering costumes and glittering lighting, all bathed in powerful audio that envelops the room with its dazzling sounds. It's enough for this show to impose itself and give viewers the impression that they're perhaps attending a show, but one that looks more like a quality pop concert than before.
The excellent cast adds to this effect, in many of the lead roles, actresses known to television viewers and making their Broadway debut here: Briga Heelan as Cinderella; Brooke Dillman, aka OFG (Original Fairy Godmother) is hilarious as her godmother; Gabrielle Beckford (Rapunzel); Pauline Casino (Esmeralda); Celine Haro (Gretel); Riah Nixon (Goldilocks or Goldilocks); Ashley Chiu (Sleeping Beauty); and little Mila Weir, a ten-year-old girl who reads fairy tales and acts with the confidence of a lifelong actress. There are also veterans of this field, such as Justin Guarini, known for his performances in several concerts and his first attempt twenty years ago as Prince Charming on the television show American Idol; Jennifer Simard is also great fun as Cinderella's stepmother; and their two daughters, Amy Hilner Larsen and Tess Soltau; and, above all, Ayesha Jackson, had already taken notice Swarg Chowk Who else three years ago could have given free rein to her extraordinary talents as a singer and actress in the role of Snow White.
once upon a one more time It may come as a surprise to audiences who are still ignorant of recent changes in the mindset of people in the theater and elsewhere, but ultimately this is an act that has only one goal: to entertain fans of the musical, which it sets out to do. Succeeds in a lot of enthusiasm and enthusiasm. You may find yourself hooked to this show which has a lot to offer…
– Advertisement –