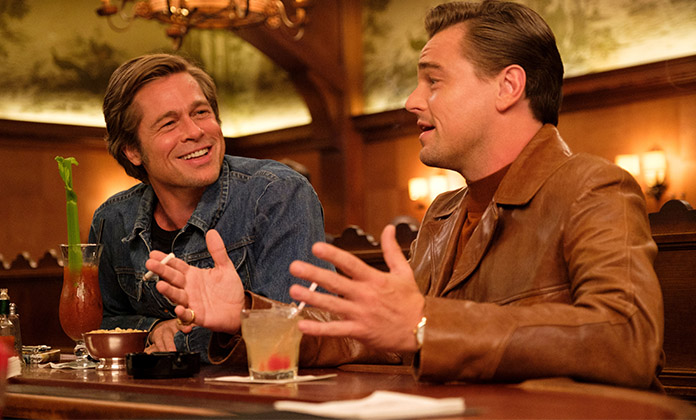 – Advertising –
Once upon a time in Hollywood Tarantino's film on Rai 4 Tuesday 10 May
Tuesday 10 May 2022 on Rai 4 the film Once upon a time in Hollywood released in 2019, written and directed by Quentin Tarantino with Brad Pitt and Leonardo Di Caprio, will be broadcast. The film is set in Los Angeles in 1969 and through the story of a declining actor and his double, intertwines reality with the story of Sharon Tate and the massacre of Cielo Drive.
The film was presented at the 72nd edition of the Cannes Film Festival. The collection worldwide was 374 million dollars, of which 142 in the United States, in Italy it reached 12 million euros. The film won 2 Oscars for Production Design and Brad Pitt for Best Supporting Actor and 3 Golden Globes (Comedy Film, Brad Pitt and Screenplay).
Once upon a time in Hollywood the plot of the film on Rai 4
Once Upon a Time in Hollywood plot – We are in 1969 in Los Angeles. Rick Dalton is an actor who became famous with a western TV series in the 1950s but who is now struggling to find the right role and fears his career is at an end. Also for this reason he is not convinced to go to Europe for a spaghetti western that he does not consider to be equal to him.
Beside him there is always Cliff Booth, friend, assistant but above all Rick's stunt double for 10 years. And so he too struggles to find new jobs. Since Dalton's license was taken off, he is also his driver. But Cliff is not only suspected of killing his wife but after creating a fight on a set, he was banned from Hollywood. Cliff often stays at Dalton's house who has a villa next to the one rented by Roman Polanski and his wife Sharon Tate and which will soon become known all over the world.
Where can I find it in streaming
If you don't want to turn on the TV, you arrived late, or you don't have a television, Once Upon a Time in Hollywood is live streaming on Rai Play we do not know at the moment how long it will remain on demand. The film is in the Netflix catalog and can be rented and / or purchased from Prime Video Store, Infinity +, Apple, Chili, Rakuten Tv, Google Play / You Tube.
The Cast
Leonardo DiCaprio: Rick Dalton
Brad Pitt: Cliff Booth
Margot Robbie: Sharon Tate
Emile Hirsch: Jay Sebring
Margaret Qualley: Pussycat
Timothy Olyphant: James Stacy
Julia Butters: Trudi Fraser
Austin Butler: Charles "Tex" Watson
Dakota Fanning: Lynette Fromme
James Landry Hebert: Steve 'Clem Grogan
Bruce Dern: George Spahn
Mike Moh: Bruce Lee
Luke Perry: Wayne Maunder
Damian Lewis: Steve McQueen
Kurt Russell: Randy Stuntman
Zoë Bell: Janet
Al Pacino: Marvin Schwarzs
Lorenza Izzo: Francesca Capucci
Michael Madsen: "Sheriff Hacket"
Damon Herriman: Charles Manson
Rafal Zawierucha: Roman Polański
Tim Roth: Jay Sebring's butler
– Advertising –