Thanks to these budget savings, the film's production designer, Ruth De Jong, was able to completely rebuild Los Alamos in the New Mexico desert.
Last July, we learned from Cillian Murphy thatOppenheimer had been shot in less than sixty days. Not so easy for a 100 million dollar production. Yet, Christopher Nolan originally planned a much longer shoot than that. The director was supposed to get an extra 30 days to be exact, but he ultimately sacrificed them to increase the set budget.
This was revealed Ruth DeJongproduction designer on the biopic of the "father of the atomic bomb", at variety this Tuesday. According to her, the filming was initially supposed to be done in 85 days.
"Chris (Nolan) wanted to shoot all over the United States… Just the plane tickets and getting all the crews there was expensive. On top of that, I had to rebuild Los Alamos, which no longer exists. That's when I realized it was impossible. Chris told me 'Forget the money. We will create what we want. So that's what we did"she explains.
"When the construction was first estimated, we were at 20 million dollars"she continues. Oppenheimer was to be filmed in New York, New Jersey, Berkley, Los Angeles and New Mexico. That's when Nolan "did the most extraordinary thing" according to De Jong, to realize their desires in terms of aesthetics. The director reorganized the schedule, compressed several days of filming, and thus freed up funds.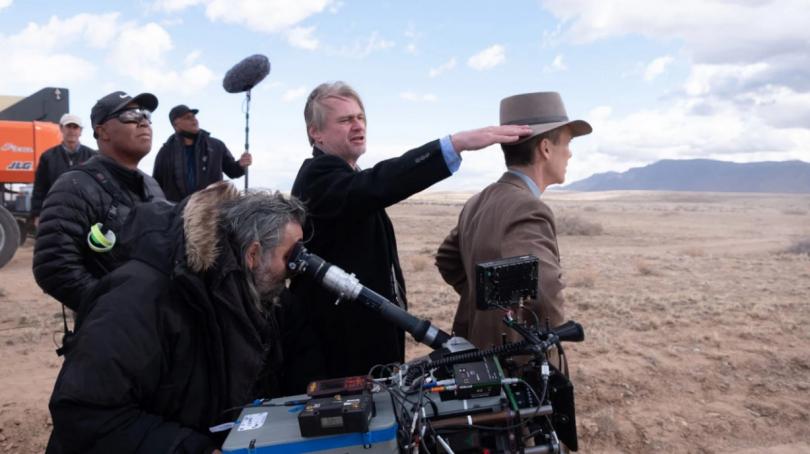 With the help of this money, Ruth De Jong was able to rebuild Los Alamos in great detail in the heart of New Mexico, just like in the days of the Manhattan Project. In this small village built in 1942, the scientists brought together by Oppenheimer lived with their families, and worked on the development of the atomic bomb for several years.
We can clearly see these sets in a video released by Universal last July. "It's truly an immersive experience, to be there, in a Los Alamos that looks exactly like the real version of the 1940s, knowing that no detail has been left to chance…"explains Emily Blunt, who plays Katherine, Oppenheimer's wife, in the film.
"The sets were huge, but it felt like an indie movie. There's just Chris and the cameraman. There is no village on video, or monitors, nothing", added Cillian Murphy to variety a bit later.
Oppenheimer approaching $800 million at the worldwide box office. In France, it has accumulated 3.6 million admissions after five weeks of release.