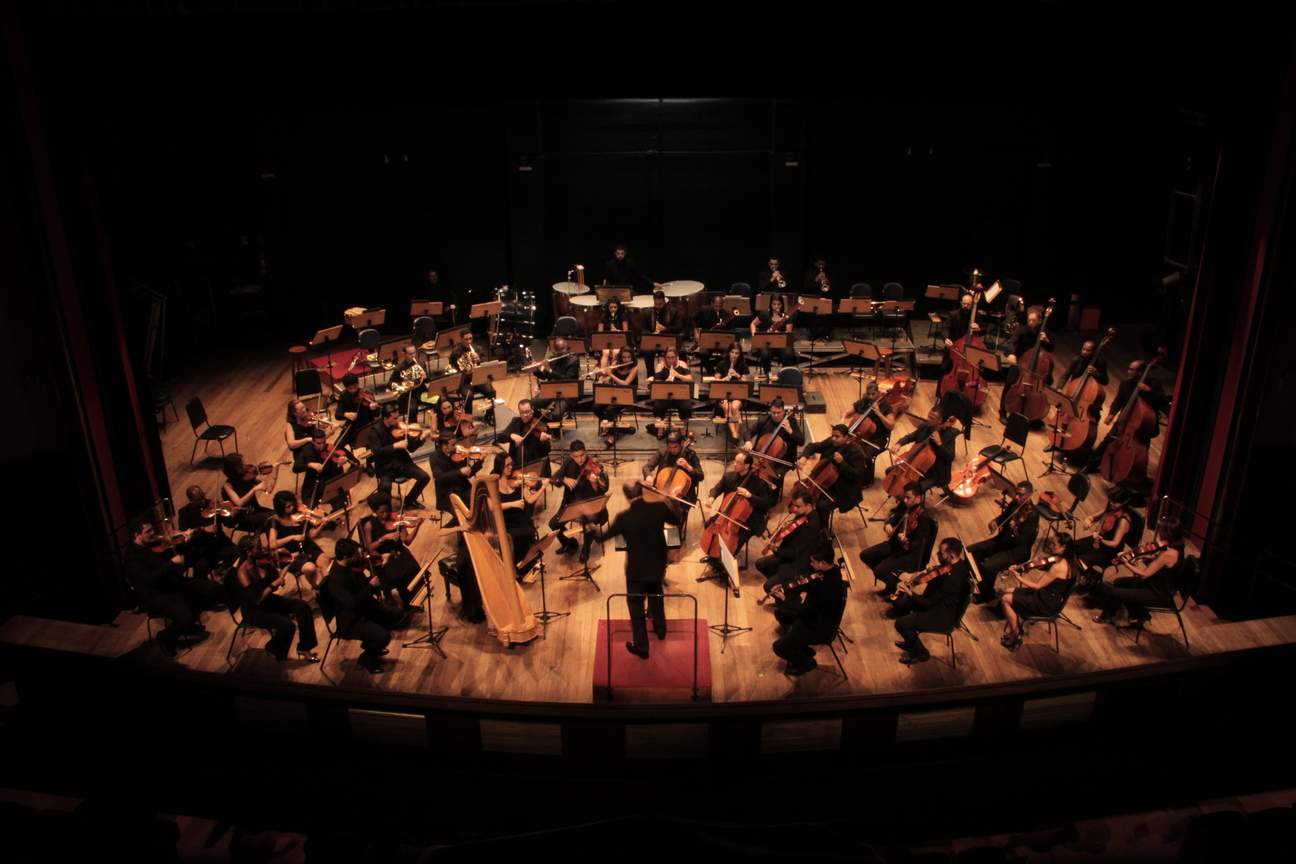 On the 19th, at 8 pm, Teatro Glória, in Vitória, will host the first session of Rap Symphonic – an unprecedented project by Espírito Santo Symphony Orchestra (Oses)under the direction of the conductor Helder Trefzger. It is a repertoire designed by rappers from Espírito Santo and classical musicians that will mix, including, a song that will use elements of study by Beethoven and "Single Ladies", a hit by Beyoncé.
In an exclusive chat with the Pedro Permuy Column, the conductor adds that Cesar MC, Budah, Melanina MCs and Beth MC (who helped the conductor in arranging Beethoven's music with Beyoncé) will also participate in the concert. "This particular song wasn't even on the show, but I had played this Beethoven-Beyoncé game a few years ago with 'Single Ladies', which is a song I really like. And then I got the song and Beth wrote the lyrics," he says.
Strictly speaking, it will be the first time that Sinfônica Espírito Santo will make a presentation dedicated to rap, but it is another step that Helder takes towards innovation and transformation within the cultural institution itself. "Of all the innovations, I think it will be one of the biggest. And we have great experiences in this sense, like Symphonic Rock, movie themes, MPB, Congo, Ticumbí… And rap is much more present in Espírito Santo than we imagine. There are exponents in the Espírito Santo scene that sometimes people don't even know about it", he evaluates.
ALSO READ: New series will explore Hitler's secret sex life. See what it is!
The presentation on the 19th, as well as the double on the 20th, at 8 pm, at Prainha, in Vila Velha, will have only the orchestra's string instruments. The conductor declares that wind instruments were not cast at this first moment, because a DJ will also be introduced to the concert. "It's the strings with the DJ, the orchestra's drums and the drums. Let's see what happens! (Laughter)", he reiterates.
READ ALSO: 15 years of Folha Vitória: the behind-the-scenes curiosities of the leading newspaper in ES
"I see rap as an enveloping beat with expressive lyrics. There's protest, love… It's a demonstration", he ends.
READ ALSO: Paulo André appears with his son in Vitória, posts a photo and declares: "I love you"
The arrangement of the main song, which should open the concert, is by Helder himself. The rest of the repertoire was arranged by Dennys Serafim, current conductor of the Camerata Sesi Orchestra, and Williams Rodrigues.
SERVICE
Symphonic Rap – Espírito Santo Symphony Orchestra (Oses)
19th day
Local: Glória Theater (428 Jerônimo Monteiro Avenue, Vitória Center).
Schedule: 8 pm
Tickets: BRL 20 (full); R$ 10 (half-price). Sales at the local box office.
day 20
Local: Prainha Park, in Vila Velha.
Schedule: 8 pm
Tickets: open to the public.