Our review of Ordinary Joe, the series produced by Matt Reeves with James Wolk as three versions of himself from April 13 on Sky Series and NOW with a weekly appointment.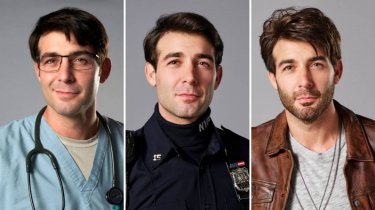 James Wolk is one of those actors who has a great power of affection over the public – just think of his little yet highly appreciated appearance in three episodes of Happy Endings – but who can't find a series that makes the most of him as a protagonist. After the not very fortunate experience in Zoo, Wolk tries again with Ordinary Joe, from 13 April on Sky Series And NOW with weekly appointment. In reality, even here we already know that the serial was unlucky because it was canceled after only one season, but at the same time it managed to give space to Wolk's acting skills, never necessary as in this case since he finds himself playing three characters, such as we will explain in ours Ordinary Joe's review.
Parallel universes without superpowers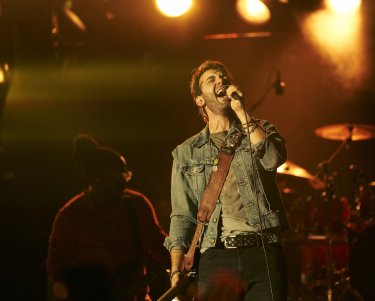 The three characters we refer to are actually three versions of the same, the protagonist Joe Kimbreau. As the title states, however, we are not faced with superpowers and supernatural, but with three ordinary lives made extraordinary by seeing them simultaneously, jumping from one parallel universe to another. A great What If, in the style of Sliding Doors, imagined by Matt Reeves (just that of The Batman and The War) and created by Garrett Lerner and Russel Friend (Dr. House) on what would have happened if Joe had taken three different paths after graduation: if had chosen her childhood friend and something more Jenny (how nice to find Elizabeth Lail after Once Upon a Time and You), if she had chosen the newly met Amy (Natalie Martinez), or if she had chosen to celebrate with their family. The series wants to make us reflect, not only with the incipit but continuously until the end, on how our choices affect not only our life but also that of those around us, and how another action happens to each action. , in a chain of events and a "butterfly effect" that brings our life to be as it is today. It also reminds us that often different paths lead to the same result, such as who our heart may be destined for, or rather that of Joe. It seems to want to tell us that life cannot be controlled, we are architects of our destiny up to a certain point, when fate gives us a hand.
The 35 most anticipated TV series of 2022
One, none, one hundred thousand Joe's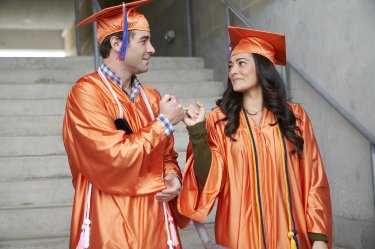 James Wolk, also seen and loved in The Crazy Ones, Mad Men, Tell Me a Story, Watchmen, gives his all to his Joe Kimbreau. The actor is very good at painting three different characters for his character, without betraying him deeply, and so are Lail and Martinez and the other performers on the show. In the first scenario Joe is an established rock star, he has made his dream (music) come true and is helped by his best friend and manager Eric (Charlie Barnett); he is married to the aspiring politician Amy, running for elections (fulfilling his dream), and from whom he would like his second wish, a child; Jenny has also realized her dream of becoming a lawyer, but there is an unspeakable secret that concerns Joe himself. In the second version of this story, Joe became a nurse and chose Jenny, having a child with her, but the two reached a breaking point in their marriage; meanwhile Amy and Eric have married each other and he is a chef.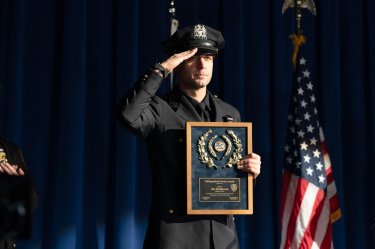 In the third scenario, the family one, Joe has followed in family footsteps, starting with his deceased father and uncle Frank (David Warshofsky), becoming a policeman, while Amy has become an established politician along with Congressman Diaz; Jenny for her is an assistant district attorney and mother of a child. Ordinary Joe bets everything on feelings and on the reality of facts – while telling three different realities – and not on the supernatural, as we said, remembering a little 'Six Degrees – Six degrees of separation that played (also unfortunate and lasted only one season) on cases of life and about the people we end up knowing and who become part of our life, based on the concept of the six degrees of separation. It's just the little details the writers enjoyed playing with the audience – for example, a bombing on Congressman Diaz foiled only when Police Joe was present, treated by Nurse Joe and canceled due to the Joe rock star concert. Ordinary Joe is a series that plays a lot with photography, confusing temporal and spatial planes through a fluid montage that can also disorient the viewer due to the sudden and continuous passage between alternative realities.
Conclusions
At the conclusion of the review of Ordinary Joe we reiterate how the strength of the show is not to be supernatural but to tell in parallel three different versions of the life of an ordinary man if he had made three different choices after graduation. A great what if that takes inspiration from stories like Sliding Doors to make us reflect on the importance of choices, free will and destiny in the life of each of us, and how they are linked together and influence not only our life but also that of those around us.
Because we like it
James Wolk is in great acting form showing the different shades of the same character, and with him the rest of the cast.
The issues addressed, such as the importance of fate and choices in life.
Photography and fluid editing to move from one narrative universe to another …
What's wrong
… But this continuous continuous visual and narrative passage could create a bit of confusion in the viewer.