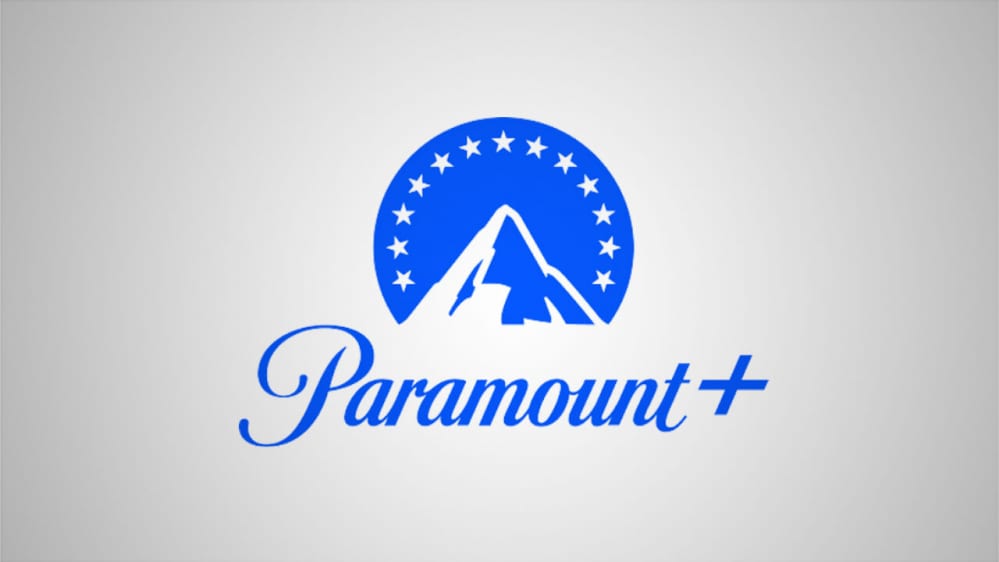 In December comes a "mountain" of new entertainment up Paramount+including exclusive original content, TV series, films and more: let's see together the highlights of next month.
FRANCIS, THE SONG
Available from 8 December – The exegesis of one of the most iconic texts dedicated to love, and moments in the life of Francesco created by the Oscar winner, Roberto Benigni. An evening event in which Benigni illustrates the figure of St. Francis of Assisi starting from the man's personal life, through unexpected curiosities and anecdotes, recounting the conflicts, contradictions and evolutions that led him to become Saint and Patron of Italy. Furthermore, with the emphasis and passion that distinguishes him, the actor and director will make an exegesis of "The Canticle of the Creatures", the masterpiece of San Francesco, as well as the first poetic composition of Italian literature.
I EAT YOUR HEART
Available from 6 January 2023 – Pippo Mezzapesa's film produced by Indigo Film with Rai Cinema in collaboration with Paramount+, premiered at the 79th Venice International Film Festival. Starring Elodie in her film debut, and Francesco Patanè, the film is freely based on the book of the same name by Carlo Bonini and Giuliano Foschini published by Giangiacomo Feltrinelli Editore, the screenplay is written by Antonella W. Gaeta, Pippo Mezzapesa and Davide Serino. A story of love and revenge, of feeling and annihilation, set in Puglia. Burnt by the sun and hatred, the Gargano promontory is disputed by criminals who seem to come from a remote time governed by the law of the strongest. An archaic far west land, where blood is washed with blood. Rekindling an ancient feud between two rival families is a forbidden love: that between Andrea, the reluctant heir of the Malatestas, and Marilena, the beautiful wife of the boss of the Camporeales. A fatal passion that brings the clans back to war. But Marilena, exiled from the Camporeales and prisoner of the Malatestas, disputed and outraged, will oppose with the strength of a mother to an already written destiny. Alongside the two protagonists Elodie and Francesco Patanè, in the cast also Francesco Di Leva, Lidia Vitale, Brenno Placido, Tommaso Ragno, Giovanni Trombetta, and with the extraordinary participation of Michele Placido.
TULSA KING
Available from December 25 with two episodes, then a new episode every Sunday. Finals February 12 – Gangster Drama created by Taylor Sheridan starring Sylverster Stallone as Dwight Manfredi, a former New York mob boss who, after 25 years in prison, is released and exiled by the new boss to set up shop in Tulsa, Oklahoma. Dwight will surround himself with a group of unlikely characters and will decide to build an empire out of him.
TOP GUN: MAVERICK
Available December 22 – Tom Cruise's Movie of the Year will make its worldwide streaming debut December 22, exclusively on Paramount+. After more than 30 years of honorable service among the best aviators in the Navy, Pete "Maverick" Mitchell (Tom Cruise) is in the right place, as he pushes his limits as a courageous test pilot, dodging the rank advancement that would put him in detention. When he finds himself training a detachment of Top Gun graduates for a specialized mission like no living pilot has ever seen, Mavrick meets Lt. Bradley Bradshaw (Miles Teller), pseudonym "Rooster", son of Maverick's late friend. and Radar Intercept Officer Lieutenant Nick Bradshaw, known as "Goose". Facing an uncertain future and the ghosts of his past, Maverick is forced to confront his deepest fears in a mission that requires the ultimate sacrifice of those chosen to lead it.
THE TOURIST s1
Available December 14 – The first season of the 6-episode thriller drama starring Jamie Dornan, Shalom Brune-Franklin and Olafur Darri Olafsson. Jamie Dornan is a 'man' who after being the victim of a car accident, wakes up in hospital with no memory. Thanks to a single clue he will begin the search for the truth.
THE LOST CITY
Available December 19 – 2022 film directed by Aaron and Adam Nee, starring Sandra Bullock and Seth Gordon. Loretta Sage is a lonely middle-aged author who writes romance and adventure novels centered around a fictional hero named Dash McMahon, played by cover model Alan Caprison. Her editor insists that she must go on a book tour with Alan to promote her latest work.
FRASIER s1 -7
Available from December 15 – While awaiting the announced reboot, one of the classics of American comedy arrives on P+. Seasons 1 to 7, starting December 15. In January the remaining seasons, from 8 to 11.
INK MASTER (issue 14)
Available December 1st – Paramount+ Original available in exclusive first viewing. Talented tattoo artists compete against each other through various challenges that test their skills and talents in the art of tattooing for a $250,000 prize. The judging panel consists of Ruan Ashley Malarkey, Ninno Hurtado and Ami James. Leads Joel Madden.
LIAM GALLAGHER @ KNEBWORTH
Available from December 7 – Two unpublished contents dedicated to the concert that Liam Gallagher gave at Knebworth in 2022.
METALLICA PRESENTS: HELPING HANDS CONCERT
Available December 17 – Metallica's Helping Hands concert will take place on December 16 for the third year in a row. The event will be held at the Microsoft Theater in Los Angeles with numerous guest stars. The three and a half hour special, available from December 17, will also feature backstage and red carpet.
BLUE'S BIG CITY ADVENTURE
Available December 9 – Exclusively first viewed on Paramount+ – Blue will have an incredible adventure in the big city when he and Josh travel to New York to audition for a big Broadway musical! First feature film dedicated to the dog in the Blue's Clues & You series!
SONIC 2
Available December 5 – 2022 film directed by Jeff Fowler and sequel to Sonic the Movie (2020), based on the Sonic the Hedgehog video game series, follows protagonist Sonic teaming up with Tails to find a powerful artifact, the Great Emerald, before it falls into the hands of Dr. Robotnik and his new ally Knuckles.
THE SMURFS s1
Available December 16 – The Smurfs are back with a new reboot series of the 80s original, in 26 episodes. In the new episodes we will find the characters most loved by children: Papa Smurf, Smurfette, Grumpy, Brainy, Vain but also Gargamel and Naughty!
PAW PATROL 901 – 905 (CAT PACK)
Available December 23 – In these five new episodes iPaw Patrol join a new group of heroes made up of Wild, Leo, Shade and Rory. The two teams will have to work together to save Adventure Bay.
"HAPPY HOLIDAYS": a special selection of Paramount movies and great classics to watch with the whole family
CHRISTMAS COMES TWICE (CHRISTMAS COMES TWICE)
Available December 1st – Cheryl has been stuck in the same job position for the past five years. One day, when she returns to visit her family for Christmas, she magically finds herself five years back for one week, as she had wished, and she will have the opportunity to start her career and love life all over again. .
LOVE, LIGHTS, HOLIDAYS! (LOVE, LIGHTS, HOLIDAYS)
Available December 1st – As Christina organizes her restaurant for the busiest time of the year, she learns via a DNA test that she is Jewish. This discovery will lead her to meet a new family and to begin an unlikely love story.
INTO THE DEEP
Available from December 26 – Thriller among the waves of the sea. A young girl decides to go on a boat trip with a stranger, but the adventure will be anything but romantic.
And, again, great classics such as An armchair for two, Zoolander, Naked gun, The Addams family, Breakfast at Tiffany's, Sunset Boulevard, A place in the sun, Roman holidays, My Fair Lady.
For more information on Paramount+, visit www.paramountplus.it and follow @ParamountPlusIT on social platforms.