Park Chanwook he didn't want to be a director. As a boy he wanted to be an art critic. But then, as they say, cinema found him: after seeing the films of Kim Ki-young, who was his teacher, and above all The Woman Who Lived Twice by Alfred Hitchcock, something clicked inside him, leading him on the path of the seventh art. Looking at his latest work, Decision to Leavein Italian theaters from February 2, distributed by Lucky Red, it is no surprise that Park Chan-wook has been enlightened in Hitchcock's way.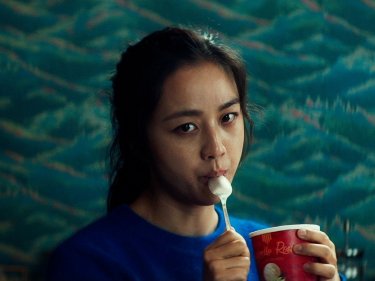 Awarded to Cannes Film Festival 2022 with the best director, Decision to Leave it is also a magnificent lesson in the potential of the camera. Surfaces that mirror each other, impossible shots, very elegant trolleys alternating with shots taken with a hand-held camera. At the heart of this display of technique and skill, however, there is a character, that of the female protagonist. Song Seo-rae (played by Tang Wei) is the real enigma of the film.
It is not the first time that the director gets lost in a character like this: as a good lover of Alfred Hitchcock's cinema, i Park Chan-wook movie they are filled with "femmes fatales", or "dark ladies". An archetype that has always been present in cultures all over the world, to which our Circe and Medea belong, passing through Morgana and Carmen. Like Ulysses with the sirens, the director cannot resist their song and has often made them the engine of his stories.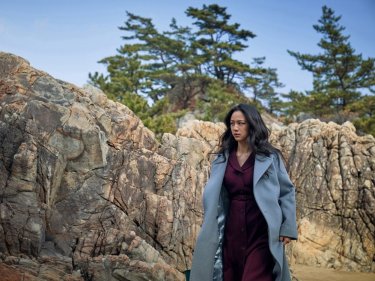 Song Seo-rae is no exception: suspected of killing her husband, she ends up making the detective who leads the investigation, Jang Hae-joon (Park Hae-il). Their relationship is complex: how can you really love if you hide the truth? Yet the investigator can't help but feel attracted to that woman. The story of Decision to Leave came to the director's mind while listening to a song: The Mist, a ballad very popular on Korean radio in 1972. And indeed this is one of his most melancholy films, just like a song about lost love. Not all Park Chan-wook's women of cinema but they are so. Some have only revenge in mind. Let's find out who preceded the enigmatic Song Seo-rae.
1. Lady Vengeance: Lee Geum-ja
Lady Vengeance (2005) is the third chapter of the Park Chan-wook's revenge trilogy. Started with Mr. Vendetta (2002) and continued with Old Boy (2003), concludes with the story of Lee Geum-ja (Lee Young-ae), a student who, at the age of 20, had every dream and ambition taken away, ending up in jail, accused of having kidnapped and killed a six-year-old boy. After 13 years in prison, she becomes a fervent Christian and, once her sentence is over, she prepares to find the real culprit. Someone she trusted.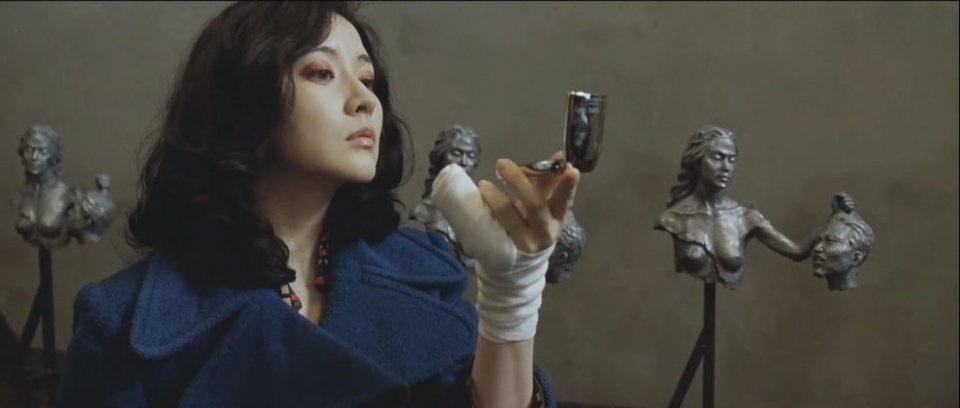 This character is essential in the filmography of Park Chan-wook: the women who preceded her are always on the margins of history, often mistreated and functional in building the male characters, the protagonists. With Lee Geum-ja everything changes: revenge here is told from a female point of view. This change served the director himself: in some interviews he declared that his films were too full of violence, anger and hatred, so as to affect his soul. With Lee Geum-ja revenge becomes an act of redemption, because it is done by a person who wants to save his soul. Lady Vendetta was born from this desire: from turning anger into hope.
Decision to Leave, the review: love is a thriller
2. I'm a Cyborg, But That's OK: Cha Young-goon
Probably the strangest character in Park Chan-wook's cinematography. That's all to say. Cha Young-goon (Im Soo-jung) was raised by her maternal grandmother, locked up in a psychiatric institution for believing she was the mother of mice and the habit of gnawing on roots. The trauma of separation is so strong for the girl that it leads her to believe she is a cyborg capable of communicating with electronic devices wearing her grandmother's dentures. When Cha Young-goon slits her wrists to thread electrical wires up her arm, she is committed to a mental asylum. Just like grandma. Here she stops eating, because she thinks food may mess up her circuitry.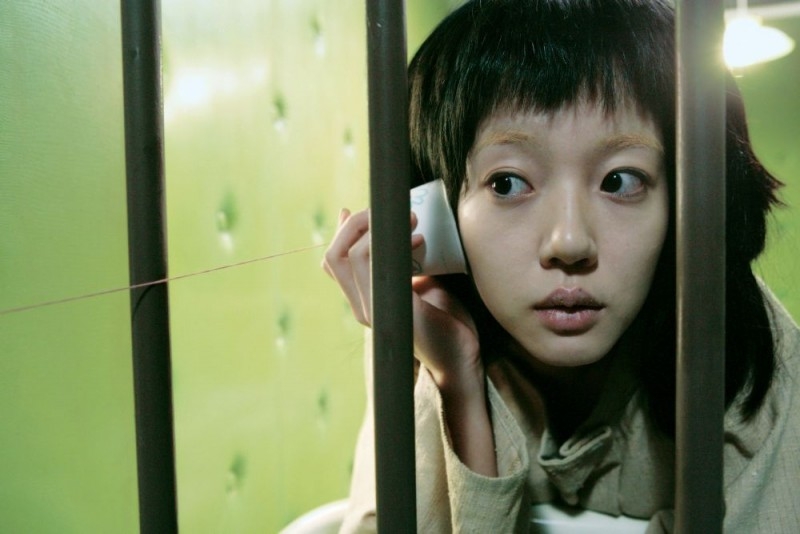 Only when she meets Park Il-sun, a boy who is afraid of disappearing and for this reason steals everything, does she manage to come back to life: he makes her believe that he has installed a device inside her that transforms food into energy and love blossoms. .
Perhaps one of the least known films by the Korean director, it is a metaphor that delights any psychologist: the unhealthy relationship with food passed from grandmother to granddaughter, the non-acceptance of one's body and one's identity: there are many themes told thanks to this girl who thinks she can take control of her life by stopping eating.
3. Thirst: Tae-ju
In the 2000s, vampires made a comeback to cinema. Therefore, Park Chan-wook's variation on the subject could not be missing. Inspired by the novel by Émile Zola Teresa Raquin, Thirst is the story of a Catholic priest, Sang-hyun (Song Kang-ho), who is a volunteer in the hospital. The man offers himself as a guinea pig to find a cure for a virus and turns into a vampire.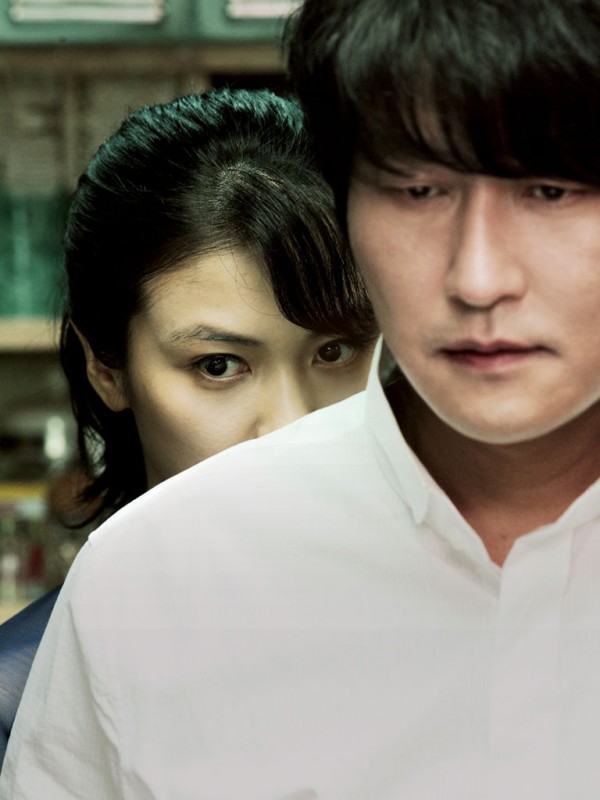 Attracted by Tae-ju (Kim Ok-bin), wife of a friend, initially the new vampire tries not to think about her, but when he sees that she is reciprocated, he gives in to passion. Tae-ju is initially frightened by her condition, but then she asks him to kill her husband, who beats her. Scared of being forever alone, he transforms her too. However, the woman as a monster reveals an unprecedented ferocity: she does not feel remorse for her victims, as he does. We don't reveal the ending, but it's one of the most beautiful of all the Park Chan-wook cinema.
Tae-ju is a complex figure: one of the many wives in the Korean director's films who resent their husbands, to the point of wanting them dead. The institution of marriage is a cage for many women you have described: a violence that sometimes, as in this case, makes them no better than their tormentors, in a cycle that must be broken if we want to have hope for the future.
Interview with Park Chan-wook: "In Korea the director is a king, in America he is a president"
4. Stoker: India and Evelyn Stoker
Park Chan-wook's first, and at the moment only, English-language film with Western actors is also perhaps his least successful, but no less interesting. Stokerswritten by actor Wentworth Miller (yes, the Michael Scofield of the series Prison Break) under the pseudonym Ted Foulke, is the story of India Stoker (Mia Wasikowska), a girl considered strange, introverted and friendless, who is given the news, on her 18th birthday, of her father's death.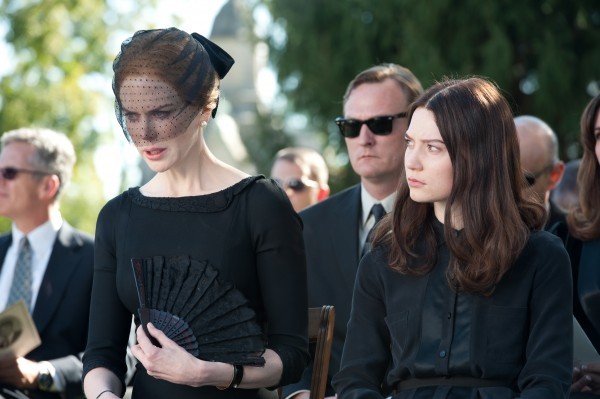 India is shocked, even more so that her mother Evelyn (Nicole Kidman) is unstable. The two don't have a good relationship. Suddenly she comes home Charlie (Matthew Goode), brother of the father of which she did not know the existence.
Murderous secrets, incest, a fascination with murder – the Stoker family truly has it all. Happy families may all be the same, but India and Evelyn Stoker they are really scary. Also because the evil here does not come from outside, or from a supernatural element: they are the ones who love blood. An intricate variation on the "snake relatives" theme.
5. Mademoiselle: Izumi Hideko and Sook-hee
Also presented at the Cannes Film Festival in 2016, Miss is the most sensual film in Park Chan-wook's filmography. The protagonist is Hideko (Kim Min-hee), an orphan of both parents, who inherited a large fortune. Left to live with her uncle, the girl falls into the crosshairs of Count Fujiwara (Ha Jung-woo), her swindler who wants to marry her, take her assets and then have her locked up in a mental hospital. The self-styled count has Hideko's uncle hire her as her maid, Sook-hee (Kim Tae-ri), to entice the girl. However, the man had not foreseen that the two would fall in love, destroying his plans.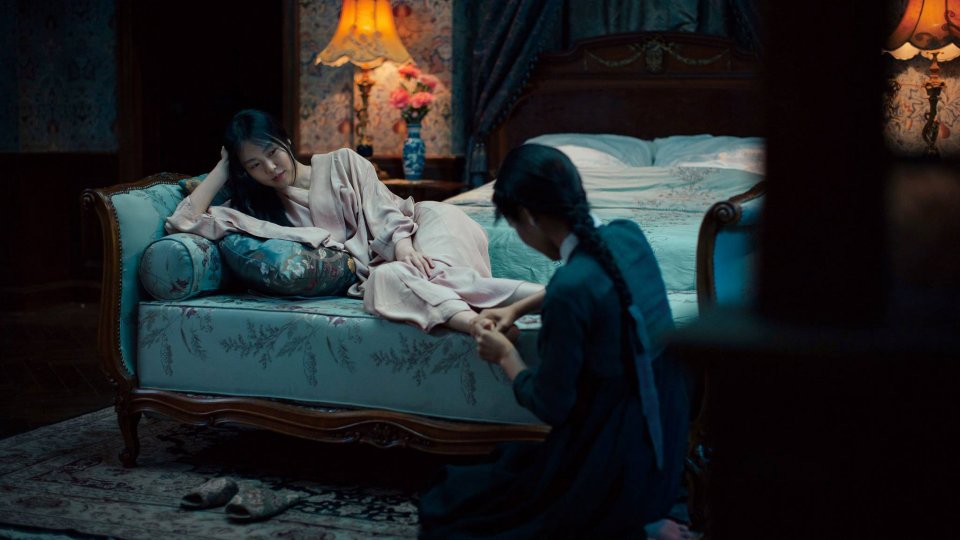 Very refined, Mademoiselle stages the relationship, even sexual, between the two protagonists without ever becoming vulgar: the two girls, discovering their sexuality, become more aware and stronger. Unattached to a master husband, they can take their own destiny into their own hands, making fun of those who think they can control them.
Set in 1930s South Korea, it is inspired by the novel Thief, by Sarah Waters, which takes place instead in London at the end of the 19th century. Despite being set in the past, it is one of the director's films with the most emancipated and modern protagonists that he has ever told. Once again there is the issue of women's liberation through the body and sexuality. To be recovered absolutely.
Mademoiselle: with Park Chan-wook sex, love and twists