Story
Pedro Bermudez, Collaborative Learning as a Change Agent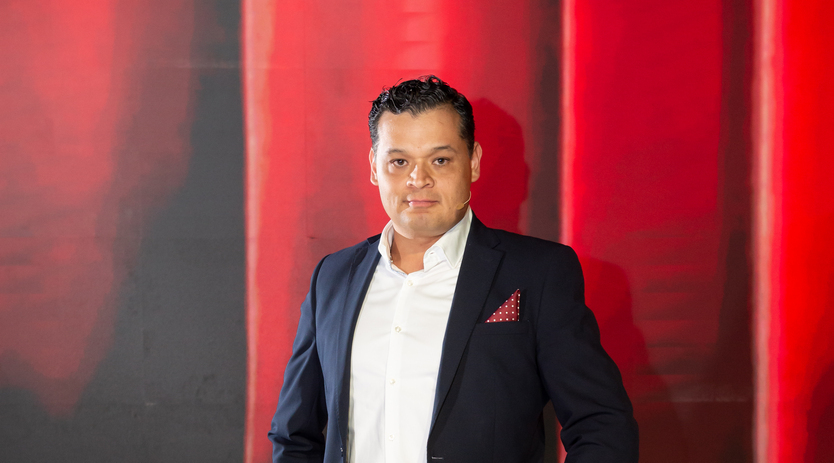 Four senior executives from the Mexican supply chain inaugurated the first edition of the "Hall of Fame: Mexican Leaders" at our last international summit. Pedro Bermudez Palafox, director of geography in Grupo Salinas' supply network, was one of them.
Facing logical challenges and overcoming them is a hobby for him. The day-to-day adrenaline rush generated by having an efficient supply chain is balanced by listening to symphonic music.
Sometimes when he wants the thoughts to flow, he sits in a chair to watch the garden and enjoy the music…
at the professional level, The term logistics did not exist, it was known as warehouses, distribution or supply. His work experience began at the Port of Liverpool, having recently graduated, he competed for a training position in the logistics sector.
The reality is that the challenge came sooner than I had imagined, because at 24, I already had 300 people in charge. Product Distribution,
Essentially, they soon had to understand the systems involved in logistics such as WMS, distribution, transportation, merchandise handling, etc.
In recent years, change in logistics It's been exponential. now him The product recedes into the background as the service that comes with it is more important, It includes reaching an inventory beyond what you have in the store, it includes everything that exists."

Pedro Bermudez Palafox, director of geography in the supply network of Grupo Salinas
Once worked out, it starts to develop into different stages and types the supply chain,
Pedro Bermudez, in an exclusive interview for The Logistics World®, assures that "it has given me a complete panorama and I have devoted myself to it for 23 years … I do not know how anything else To do".
faced a challenge supply chain operations without the use of technology,
was the key Trust your team of collaborators who knew warehouse Management with a lot of empirical knowledge, dealing with people who had been doing the same thing for years and where WMS was on their mind as only they knew where the products were.
They went from working on paper and making supplies by hand to modernization.
In retrospect, he acknowledges that it is a great satisfaction to generate substantial change, implement and technology adoption It made progress in the companies where he worked, which have solid logistics, distribution center opening and an increase in the level of service.
We Recommend: Elektra Focuses on Last Meter Delivery and Strengthens Its Markets
The lesson learned is that, although the numbers point to positive results,the key is in the collaborators because if they don't believe in the project And that they are taken into account, the goal will not be met.
I believe a leader inspires and generates a vision that others share, which inspires them to follow you because achievement is collective."

pedro bermudez
Pedro Bermudez contributes to training new talents in logistics
The beginning of his professional career was different from today's reality. In fact, the greatest learning happened in practice and not in the classroom.
Perhaps this is the motivation for him to work as a teacher at the National Autonomous University of Mexico.
Pedro is convinced that daily actions create change. He has been teaching Supply Chain Design in Industrial Engineering courses for 18 years.
Teaching is something I do not want to give up because it keeps me in close contact with young people, it refreshes and renews me."
Interviewer admits to having worked when transition to technologyThis gave them an advantage and now, new logistics personnel are already involved in an environment that has evolved with many established processes and sometimes it is only necessary to keep projects going.
Though people told him that at a certain age he would no longer be Attractive Profile for Companiesthey have verified that Experience is valued by the corporate environment And acknowledges that there is a shortage of logistics talent as a large pool of professionals has not been generated.
We are faced with the fact that new professionals who already have the tools do not have the soft skills and perhaps this is the competitive advantage that people over 40 have because we are performing tasks before technology. grown up."

Pedro Bermudez Palafox, director of geography in the supply network of Grupo Salinas
He points out that although the youth have knowledge of technology and applications, they want to solve everything by clicking or downloading an app…
The truth is that, Despite technology, processes accompany people And they are the first to accept the changes.