Story
Peruvian inventors will participate in the Korean Invention Fair KIWIE 2023 News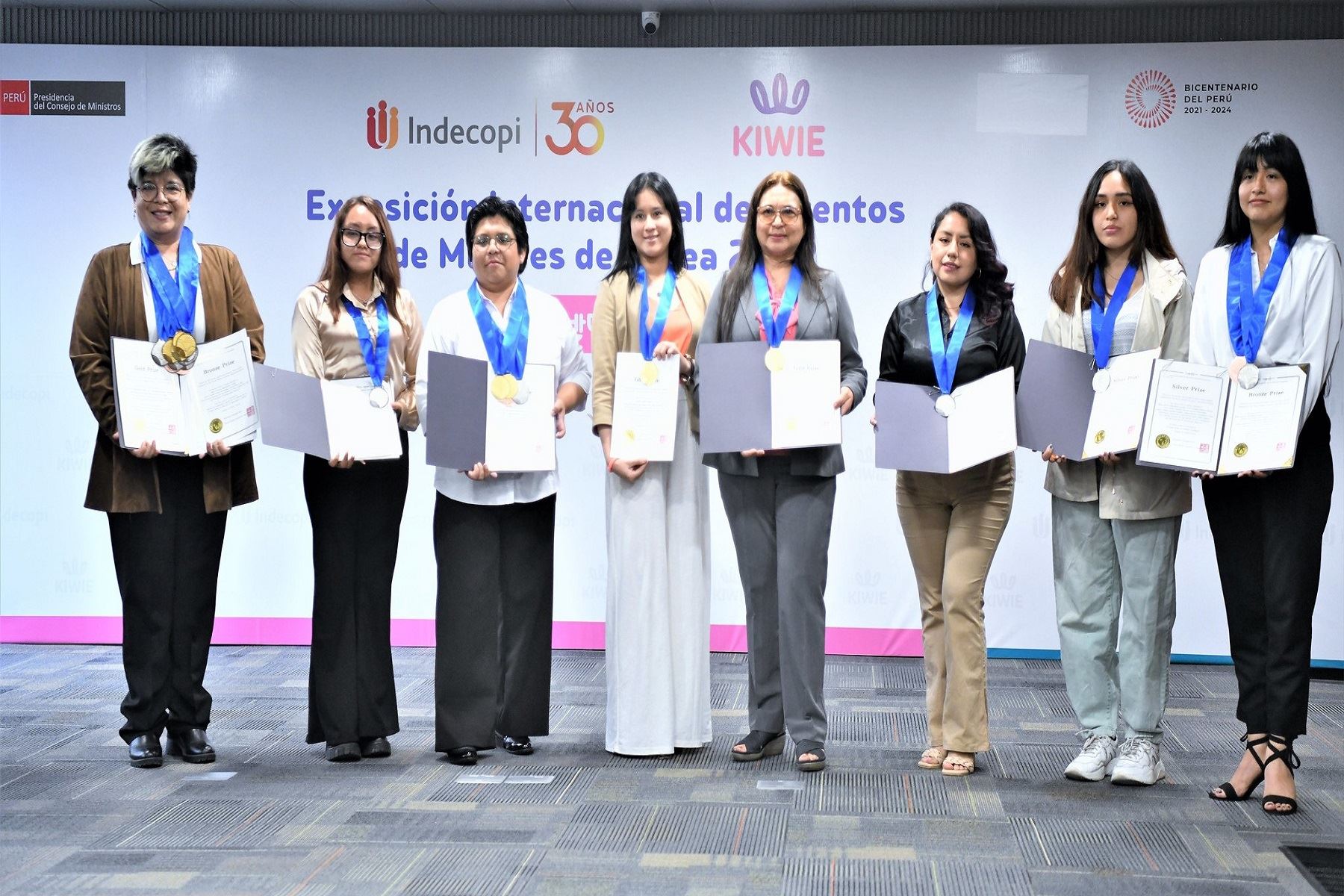 Indecopi calls on all women inventors in Peru, who have patents pending or approved, to be part of the national delegation that will participate in the Korean International Women's Invention Exhibition – KIWIE 2023. The deadline for pre-registration and obtaining quota ends on May 31. ,

Delegation through the Directorate of Inventions and New Technologies, to be part of Indecopy, Will verify that applicants are listed as inventors In the patent application, submit two photographs of the invention or its prototype and an explanatory video of a maximum duration of two minutes, which facilitates its understanding by the jury. Interested inventors must register on this form here
Peru's participation in the event will be coordinated under the proxy participation method, ie, Exhibition of inventions will be held virtually, as has happened in the previous two editions. If an inventor wishes to personally participate in the exhibition to be held in South Korea, Indecopy will support the negotiation with the organizers. However, the expenses of ticket, accommodation and others will be borne by the participants.
If face-to-face participation is in a group, KIWIE organizers will only arrange accommodation for the person leading the delegation if it reaches six members or more. KIWIE will take place in Hall 4 of the 1st Kintex Exhibition Center in South Korea from July 20 to 22, 2023, where inventions will be displayed in poster format, and assessed through digital content sent in at registration.
active participation of inventors
In the final edition of KIWIE 2022, 35 Peruvian inventions developed by 45 women inventors participated, who received 11 gold medals, 16 silver medals and 7 bronze medals, as well as special recognition from the International Federation of Inventors Associations (IFIA) .
To promote innovation, technology and invention among Peruvian women and girls, Indecopy continues the participation of innovative women in KIWIE – the International Exhibition of Korean Women's Inventions, for the fifth year in a row.
See more news on science, technology and innovation at Andina Agency and listen to inspiring stories on the Andina Podcast.
More in endian:
, do you use instagram? To celebrate the 472nd anniversary of the creation of the Universidad Nacional Mayor de San Marcos (@UNMSM_), Faculty of Letters and Anthropology launched a filter to randomly find your favorite Sanmarquino. https://t.co/hUuJcrfXJk pic.twitter.com/vRR22U6E6H

– Andean Agency (@Agencia_Andina) 12 May 2023
(END) NDP/MFA
Posted: 5/12/2023