In these shots from the set of Fast and Furious 10 Jason Momoa seems to have a lot of fun riding his bike!
And here are the first photos of Jason Momoa in action on the set of Fast and Furious 10the tenth chapter of the famous film saga led by Vin Diesel, simply titled Fast X. As previously confirmed, the star of Aquaman in this new chapter he will play the main villain.
"The Fast Family continues to grow. Welcome Jason Momoa! ": it is thanks to this tweet, published by the official account of the franchise, that the arrival of Jason Momoa in the universe of Fast & Furious. The entry into the cast was announced last January, without however revealing anything about her role in the awaited film. "It's fun, I'll play the villain, which I haven't done in a long time"Momoa unveiled to Entertainment Tonight, months after her casting announcement. "Now it's my turn to be the bad boy. But a very flashy bad boy. With a little panache! ".
And all this panache he talks about is found perfectly in the first photos stolen from the Roman set of Fast X. In the shots we see the actor riding a motorcycle, together with what appears to be his stunt double, and we also see him exchanging smiles and photos with curious patrons of the heavily armored Hollywood set. After Rome, the shooting of the film will move to Genzano, on 16, 17 and 18 May.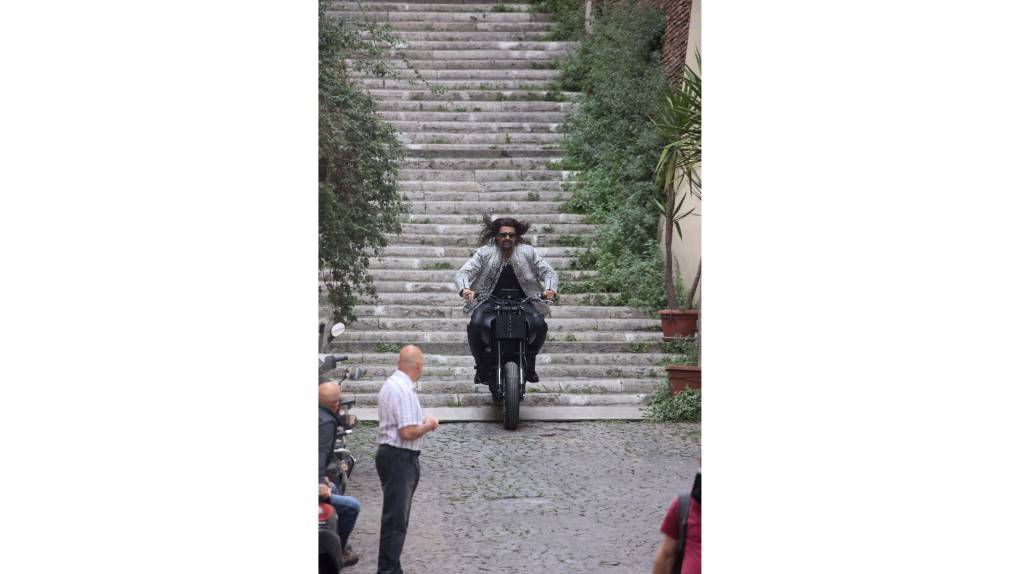 Read also Fast and Furious 10, Dwayne Johnson rejects Vin Diesel's invitation: "Manipulator, I'll never return"
Following the forfeit of director Justin Lin, the direction of the film was entrusted to Louis Leterrier. In the cast of Fast and Furious 10 we find: Vin Diesel, Jason Momoa, Brie Larson, Charlize Theron, Tyrese Gibson, Ludacris, John Cena, Michelle Rodriguez, Sung Kang and Daniela Melchior.
The most recent film in the saga, F9: The Fast Saga, was released in theaters last summer. It grossed $ 726 million globally, which is pretty impressive (but still lower than other films in the pre-pandemic saga)! The series has become one of Universal's most enduring and valuable franchises, spawning sequels and spin-offs since the very first episode, which hit theaters two decades ago.
Fast X will be released in theaters in May 2023.