With the PNRR, the National Recovery and Resilience Plan, non-repayable grants are received for the installation of photovoltaic systems.
The contributions concern certain sectors such as agriculture, livestock and agro-industrial. The economic resources, which will cover the years from 2022 to 2026, amount to 1,500 million euros.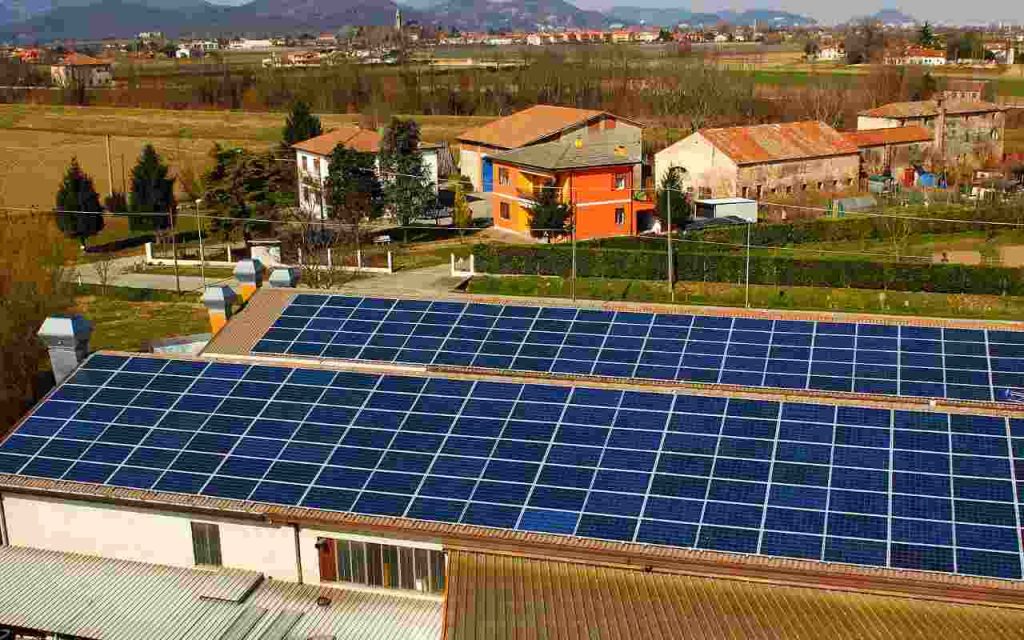 Of these, 40% is destined to finance photovoltaic plant projects in the following regions: Abruzzo, Basilicata, Calabria, Campania, Molise, Puglia, Sardinia and Sicily.
Photovoltaic systems: non-repayable contributions, admitted expenses and beneficiaries
Contributions for the installation of photovoltaic systems can be used by:
agro-industrial enterprises;
agricultural entrepreneurs, whether they are private individuals or grouped in companies;
agricultural cooperatives or consortia.
To obtain the grant, the system must be installed on the roofs of buildings where activities in the agricultural, livestock and agro-industrial sectors are carried out. Furthermore, they must have a peak power between 6kWp and 500kWp.
Pay attention to the timing. In fact, the interested parties, within 18 months, must carry out, test and report the interventions. In the event of an extension, this must be justified and, if necessary, approved. In any case, the interventions must be guaranteed by 30 June 2026.
What expenses are allowed
Regarding the expenses allowed to obtain the non-repayable grant for the installation of photovoltaic systems, there are:
purchase and installation of photovoltaic modules complete with inverters, management software, other system components;
accumulation systems;
supply and work necessary to carry out the interventions;
costs for connecting to the network. These have a maximum limit of up to 1,500 euros / kWp for the installation of photovoltaic panels and up to 1,000 euros / kWp for the installation of storage systems.
Furthermore, if electric charging columns for agricultural vehicles are installed, an expense up to a limit of 1,000 euros / Kw per column will be recognized.
Finally, other activities aimed at improving the energy efficiency of the structures are also included in the project, such as:
removal and disposal of asbestos from the roof;
thermal insulation of roofs;
ventilation system connected to the replacement of the roof such as the air gap.
In total, the expenditure for the entire project is 750 thousand euros, while that of the single project must reach a maximum of one million euros.
Join the group job offers, bonuses, disability and law 104, pensions and news

Receive the best articles on job offers, tenders, bonuses, benefits and news every day for free. Choose the group you are interested in:

Telegram – Basic group