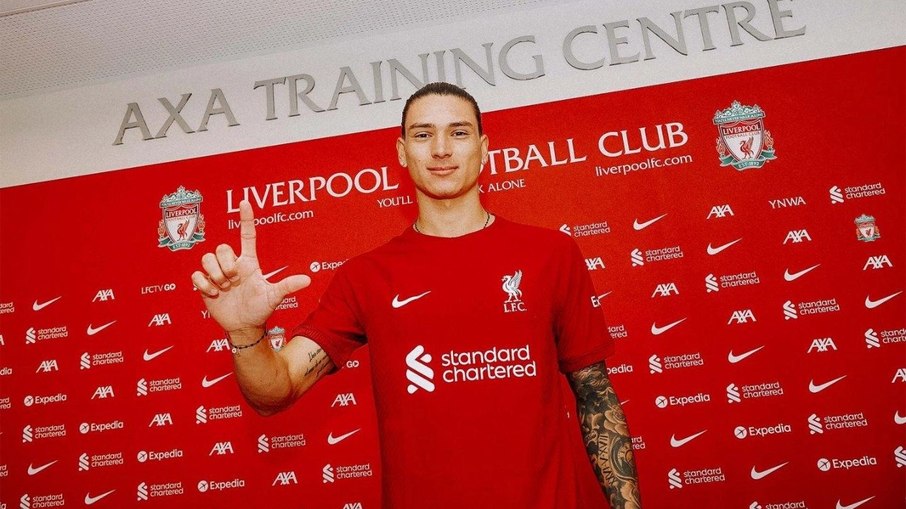 O Manchester United
was close to securing a strong attacking duo for Cristiano Ronaldo
but lost the signing of the striker Darwin Núñez
for the Liverpool
due to food poisoning suffered by president Rui Costa, of Benfica.
According to the English website The Athletic, the Manchester United
scheduled a meeting with Benfica for April to discuss the possible signing of Darwin Núñez
who was standing out in the Portuguese League, but above all in the Champions League.
However, to the frustration of Cristiano Ronaldo
and United, the meeting between the parties was canceled due to a "piriri" by Rui Costa, who suffered food poisoning at his 50th birthday party, on March 29.
O Manchester United
, in turn, considered the cancellation of the meeting as a disregard and a new meeting never happened again. The fact opened the doors of Liverpool to Darwin Núñez
.
After much negotiation, coach Jurgen Klopp's team ended up signing the Uruguayan, also winning the competition from West Ham.
Meanwhile, the team Cristiano Ronaldo
keeps looking for reinforcements. The idea is to hire big names that can help the Portuguese during the next season.