A man dies in a game of chess to establish world peace. Poirot will find himself in danger.
Top Crime proposes today the film entitled Poirot and the four which is part of the larger cycle dedicated to the Belgian detective Hercule Poirot.
The production is of the Great Britain, the year of realization is 2013 and the atmospheres are between yellow and detective. The duration is one hour and 43 minutes.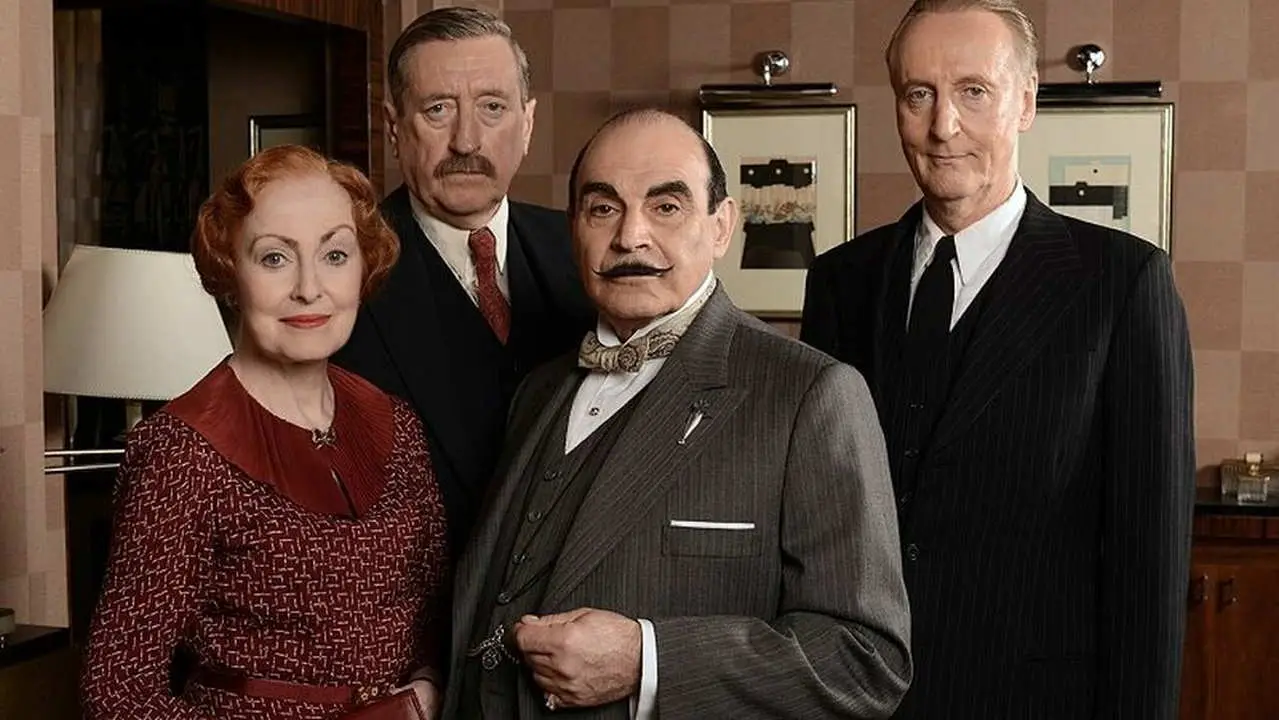 Poirot and the four – direction, protagonists, where it is shot
The direction is by Peter Lydon. Main protagonist is David Suchet in the role of the Belgian detective Hercule Poirot. Next to him the captain Arthur Hastings And Miss Lemon to which they give their faces Hugh Fraser And Pauline Moran. Also present Philip Jackson in the role of chief inspector Japp.
Filming took place in Englandin particular a London in various locations in the British capital.
The production is of the Acorn Productions in collaboration with ITV Studios And Agatha Christie. The original title is Poirot: The Big Four.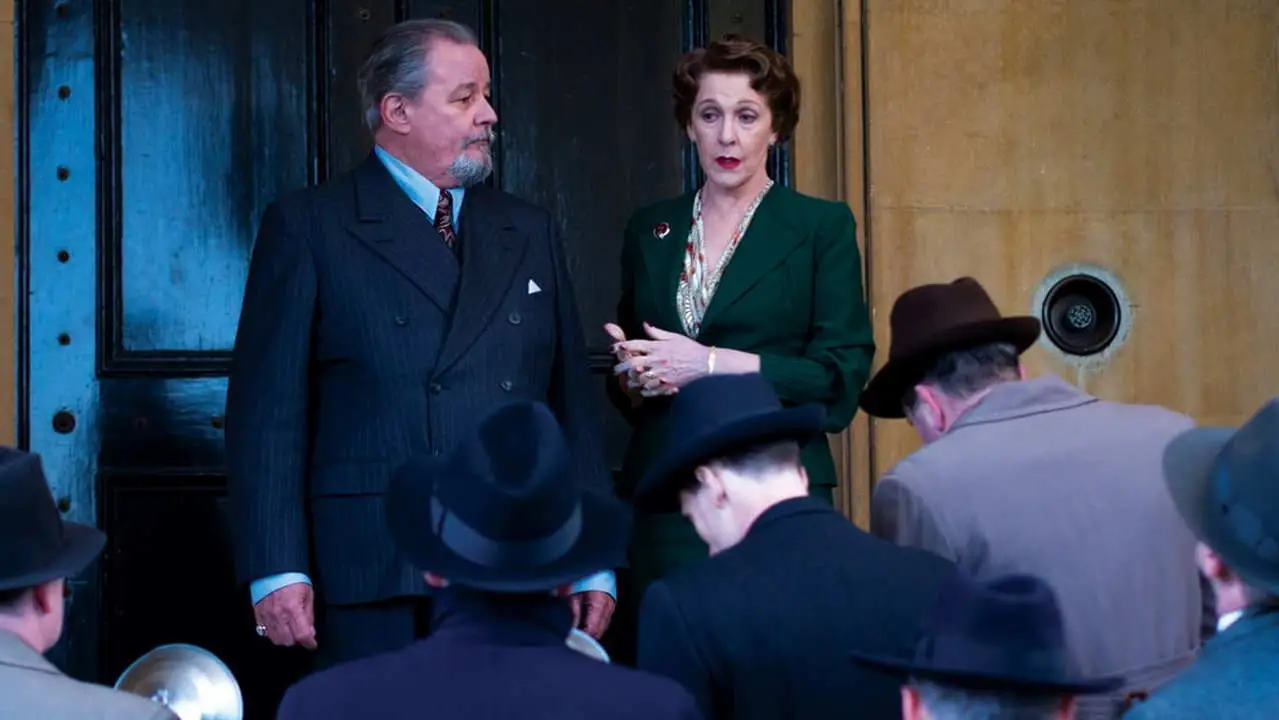 Poirot and the four – plot of the film broadcast on Top Crime
While the international community closely watches developments in Germanythe Peace Partyled by the Chinese pacifist Li Chang Yenfrom the American millionaire Abe Ryland and the famous French scientist Madame Régine Oliviertries to mend relationships with an informal and symbolic game of chess.
Invited to play against Ryland is the famous Soviet grandmaster Dr. Ivan Savaranoffand the event attracts not only the elite, but also Poirot And Japp. Without any explanation, Savaranoff falls dead during the game, throwing those present and the local press into shock. An insistent reporter, LB Tysoeis convinced that the death of Savaranoff is connected to an enigmatic gang of criminals called the Big Fouris that Ryland be one of them.
Final spoiler
When it is clear that Savaranoff was actually murdered, Ryland disappears, leaving Poirot And Japp to wonder if the Big Four really exist.
At this point more murders are committed and the victims are linked to the alleged members of the Big Four, Poirot it is facing a crisis of global proportions, while the political situation, already unstable, is beginning to crumble. But it is not only world peace that is at stake, now his life is too.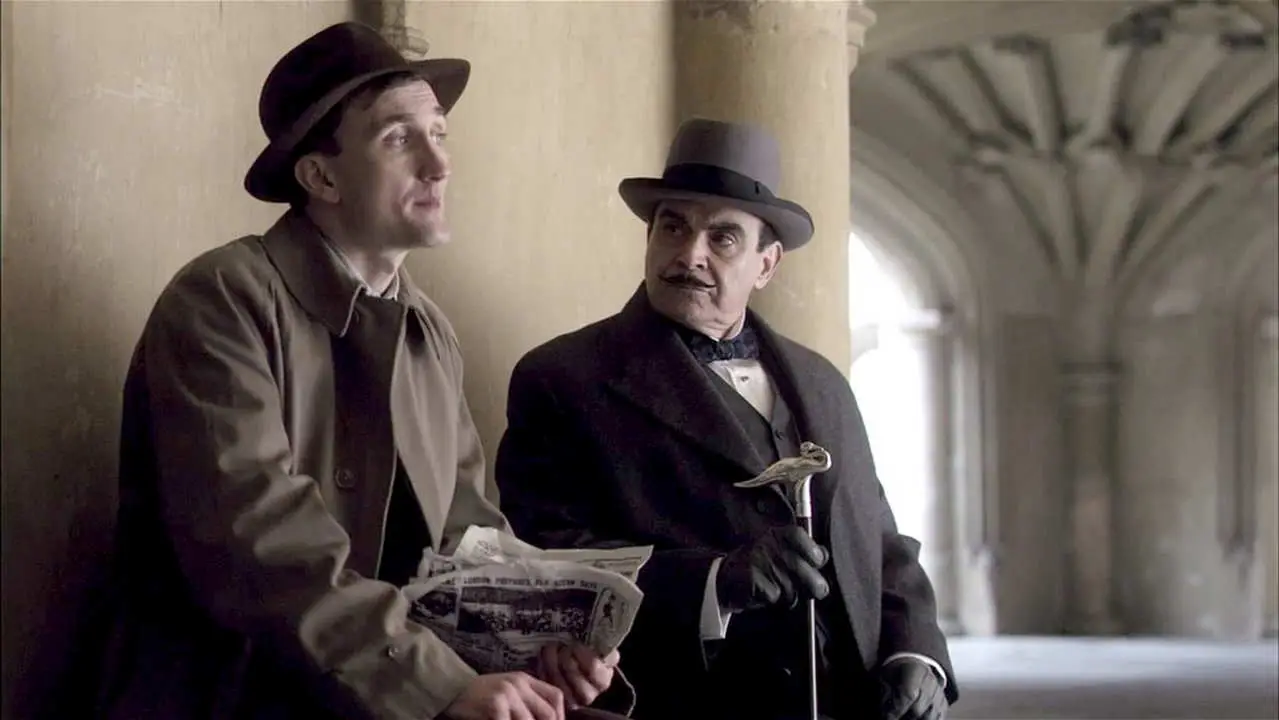 Poirot and the four – the full cast
Below is the cast of the film Poirot and the four and the respective characters played by the actors
David Suchet: Hercule Poirot
Hugh Fraser: Captain Hastings
Pauline Moran: Miss Lemon
Philip Jackson: Assistant Commissioner Japp
David Yelland: George
Tom Brooke: Tysoe
Nicholas Day: Ingles
James Carroll Jordan: Abe Ryland
Patricia Hodge: Madame Olivier
Steven Pacey: Stephen Paynter
Simon Lowe: Dr. Quentin
Michael Culkin: Savaranoff
Lou Broadbent: Mabel
Sarah Parish: Flossie Monro
Peter Symonds: Jonathan Whalley
Barbara Kirby: Mrs. Andrews
Nicholas Burns: Inspector Meadows
Alex Palmer: Robert Grant
Teresa Banham: Diana Paynter
Jack Farthing: Gerald Paynter