As premier, better Giorgia Meloni or Mario Draghi? The response to a post-vote poll is surprising
Posted on:
7
The poll that displaces everyone. The elections sanctioned the clear victory of the center-right last September 25, with a clear affirmation of Giorgia Meloni. There are just a few days left before the birth of the new government, which could have as its premier the leader of the Brothers of Italy, destined to take the place of the outgoing Mario Draghi. But what do the Italians think of this change? The survey is surprising.
The poll on the premier that displaces everyone
The question is simple: which prime minister would the Italians want?
The question has posed it Ipsos, in the first week of October, and was presented by Nando Pagnoncelli in the episode of the DiMartedì broadcast, on La7, on October 4th.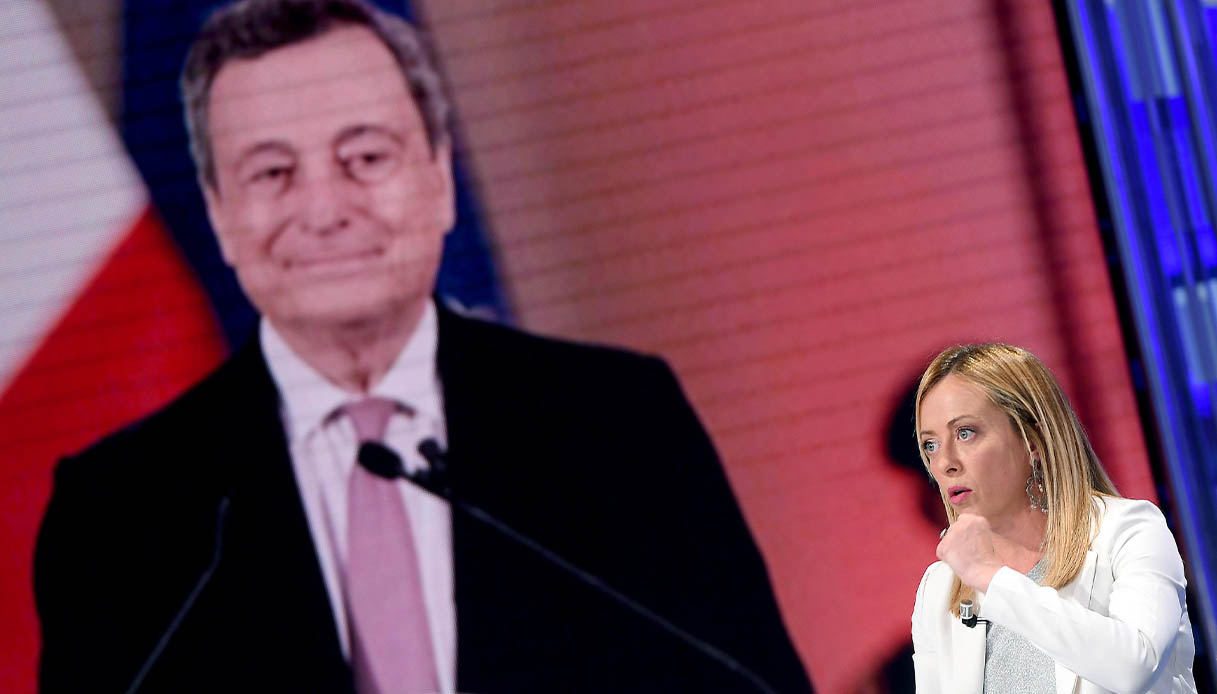 Giorgia Meloni during Porta a Porta, broadcast on Rai 1, hosted by Bruno Vespa. The shot is from September 28, 2021
It turned out that between Giorgia Meloni And Mario Draghi, at this time, the 48% some Italians would prefer the current prime minister to remain at the helm of the country. The leader of Brothers of Italy, instead, it would get the appreciation of the 31% of the interviewees (21% do not express themselves).
In another hypothetical confrontation between former prime minister and future prime minister, Meloni would 'beat' though Giuseppe Conte: the first finds the consent of 40%the face of the M5S instead would stop at 35% (25% do not express themselves).
The economic crisis
Furthermore, the latest Ipsos political polls have asked the Italians this question: "Giorgia Meloni is adequate to manage the economic crisis, international and military that we are experiencing? ".
In this case, the opinions of the interviewees are divided: the 44% believe it is not adequate enough, as opposed to the 40% who instead think it is. 16% do not express themselves.
The war poll
Finally, a final poll, this time on the war between Russia and Ukraine.
The 49% of those interviewed are convinced that we must continue to follow the line shared with NATO and the European Union.
The 32%Instead, he argues that one should seek an avenue of negotiation with Vladimir Putin, even detaching oneself from the allies: this opinion, in the center-right, is more widely shared among the voters of the League.
Finally, 19% have no opinion about it.