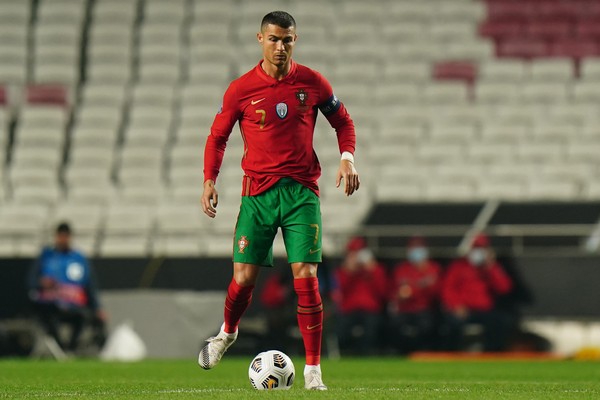 Portugal welcomes Switzerland this Sunday, June 5th, at 3:45 pm, for the second round of the UEFA Nations League group stage.
More than the search for classification in the European competition that organizes the teams into divisions – in this "series A" bracket, there are still Spain and the Czech Republic -, the match serves to give the rhythm of play to both teams, classified for the Mundo, to be held in Qatar at the end of the year.
Of course the highlight of the Portuguese team is the veteran striker Cristiano Ronaldo, who ended up starting on the bench in his debut, not because of a technical choice, but to be physically spared, in a 1-1 draw with the Spaniards, in the middle of the week (check out the video with the best moments below).
Nonetheless, there is still the challenge of coach Fernando Santos dand assembling a team with diverse individual talents that it has at its disposal, many of them with prominence in the main clubs of the Old Continent, such as midfielders Bruno Fernandes and Bernardo Silva, in addition to forwards Diogo Jota and João Félix.
The Switzerland, on the other hand, he has already shown that he likes to get ready on top of more traditional selections. It got the place for the World Cup in a group of the qualifiers that counted on Italy and eliminated the all-powerful France in the last Eurocup. At Nations, however, it started badly, suffering a 2-1 loss to the Czech Republic.
For Brazilians, the game has a special attraction – it's a good opportunity to see how one of the opponents of Tite's team is doing in the first phase of the Cup. In fact, it's a repeat as the Swiss crossed our path in 2018 with a bland 1-1 draw.
There are some remnants from four years ago, like Arsenal midfielder Xhaka and Borussia Mönchengladbach goalkeeper Sommer. But the individual highlights today are the young forwards Embolo, a colleague of the archer at Mönchengladbach, 25, and Okafor, from Red Bull Salzburg, of 22 years.
The match between Portugal and Switzerland is broadcast live on Pay TV on the Sportv channel and on Globoplay streaming.