An application was presented to the Court of Milan to annul the minutes of the Nerazzurri board of directors which had established that the president does not receive remuneration for the position. Audience on March 8, 2023
The creditors chase the president of Inter and Suning International, Steven Zhang, to Milan. According to Milanofinanza.it, China Construction Bank, represented by the law firm D'Andrea & Partners, on 27 July last filed an appeal against the Nerazzurri club with the request to cancel the minutes of the Board of Directors of the Milanese club with which it is established that Zhang does not receive remuneration for the position. The first hearing is set for March 8, 2023.
The story arises from the crisis that hit the Chinese giant Suning, which has declared bankruptcy in China. Last week the deadline for filing an appeal in Hong Kong against the sentence that gave the Nerazzurri number 1 wrong in the lawsuit filed by some Chinese banks, intending to recover 255 million dollars (about 250 million euros, ed.) Of loans and a defaulting obligation that it guaranteed. The commitment was later reneged by Zhang Jr, claiming he did not sign the documents and claiming he was unaware of the refinancing.

See also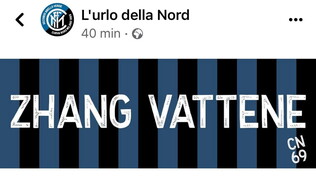 inter
Inter, the Curva Nord against Zhang: "Go away"

At this point, the creditors – among which in addition to China Construction Bank (Asia) Corporation Limited there are 7 other important Chinese institutions – have decided to try to recover from his Italian income deriving from his position as president of Inter. Zhang had declared that he was holding the important position free of charge, but Inter's statute, the Chinese bank's lawyers note, does not provide for this possibility. The Chinese institute's lawyers aim to invalidate the resolution of the Inter Board of Directors of 18 February 2019 in which it was declared that Zhang did not receive emoluments from the Nerazzurri club, and then eventually try to attack the sums received by the Chinese entrepreneur from part of the company.