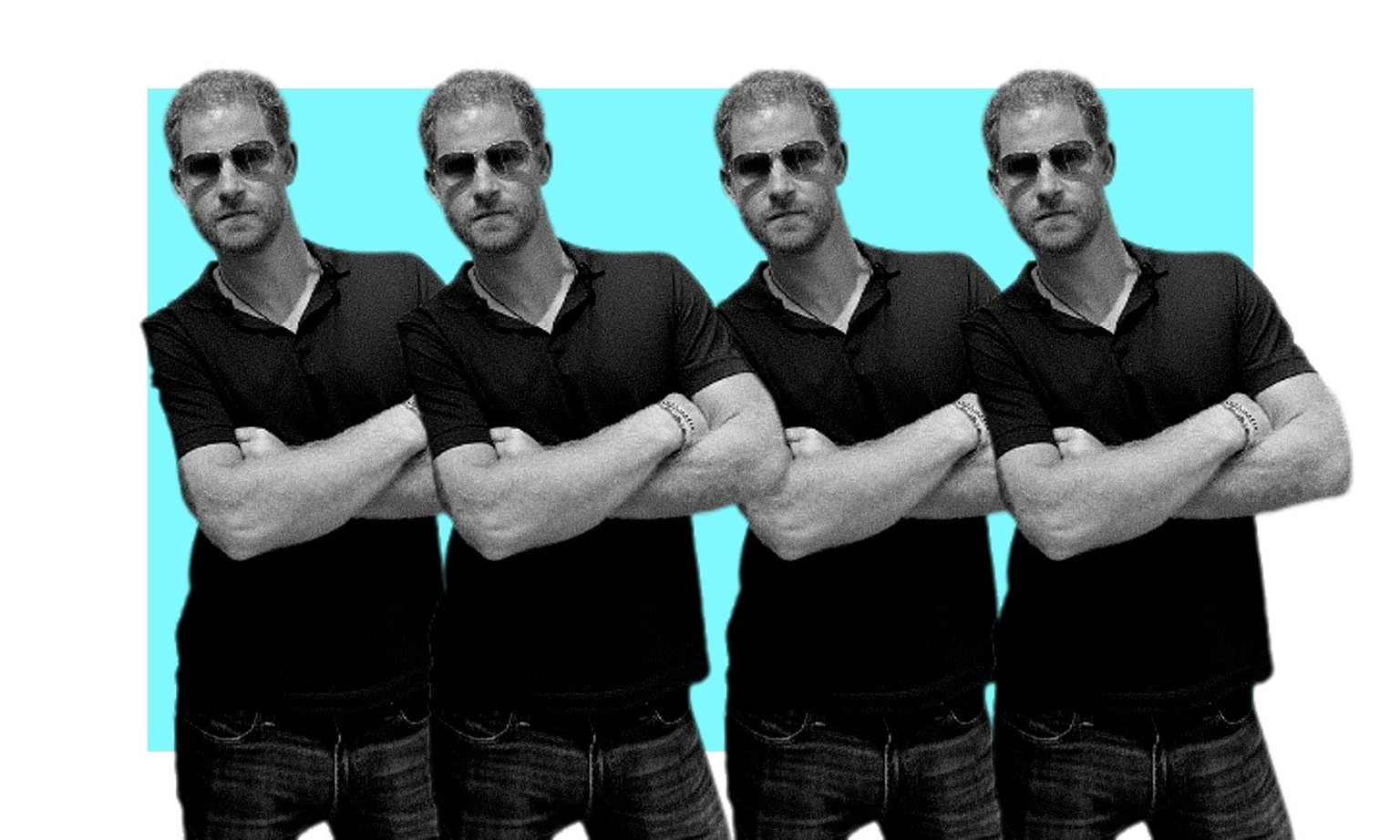 Passing through Japan, the Duke of Sussex posed on Instagram and embarked on a shopping tour. editing: watson
People
Top news from the Sussexes today: Kobe beef and a pals' polo match in Asia for Harry, and a Taylor Swift gig with her pals in California for Meghan. We tell you.
Harry and Meghan are never where you expect them to be, and that's why we love them – or not, for that matter, it's up to you. After being united against all odds last week on the occasion of the Duchess's 42nd birthday, the couple have made a separate program in recent days.
As for the prince, clearly not too depressed at the prospect of having been officially stripped of his title of "Royal Highness" on the official website of the monarchy, Harry flew to Asia on Tuesday. In the program? A charity polo match, with stages including Tokyo and Singapore.
At his side, the "David Beckham of polo"
Like any good self-respecting prince charming, Harry did not start this journey alone. He is flanked by his faithful companion and distinguished rider, Nacho Figueres. The handsome 42-year-old Argentinian who, in addition to being one of the duke's most fervent supporters in his fight against the monarchical establishment, really has it all.
"You could tell right away he had the eyes of someone who had fallen in love"
Nacho Figuera on the meeting between Harry and Meghan, in the documentary Harry&Meghan on Netflix (2022).
The meeting of the two friends, both fervent polo players, dates back to 2007. On a polo field, what else? It is not for nothing that Nacho Figueras, a professional since the age of 17, is nicknamed the "David Beckham of polo".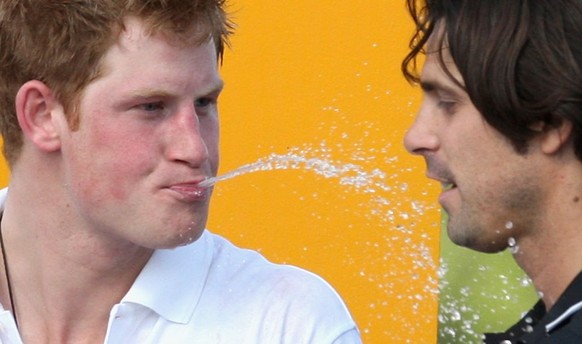 Both buddies love each other so much that they spit champagne on each other! If that's not cute.Image: Chris Jackson Collection
Nacho Figueras is handsome, and he knows it. Model for Ralph Lauren in his spare time, the Argentinian was awarded the title of second "most handsome man in the world" (behind Robert Pattison, do not push) by the readers of Vanity Fair, in 2009. And what's more, he's modest! Six years later, he simply told CNN that "it's very rare that you open a magazine and I'm not in one of the photos."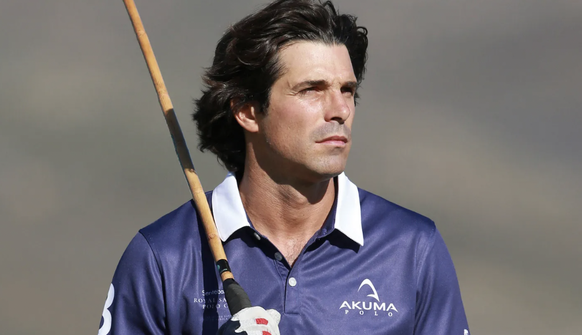 Bah, must admit that he has a trick.WireImage
Modest, but also endowed with a comfortable fortune and a caustic sense of humor. The rider owns no less than 300 horses, some of which are named after stars. I quoted "Lady Gaga", "Shakira" or even "Beyoncé". But still "Duke". Yes yes, like his friend Harry. Hehe, that's funny!
Finally, Nacho Figueras is bankable. He is friends with Chris Martin, the singer of Coldplay, Kate Hudson, or even the star of American TV Ellen DeGeneres – it is he who would have introduced her to Harry and Meghan. Practical.
In the program
In short, Nacho Figueras is a perfect man (and already married, sorry). The proof: as soon as they landed in Tokyo, where they were able to enjoy "an incredible Kobe steak" the same evening, the two companions took it into their heads to find a gift for their grieving wives, who remained in the country. Evidenced by a snapshot posted on the athlete's Instagram account, with the caption: "Shopping for our women. 😎»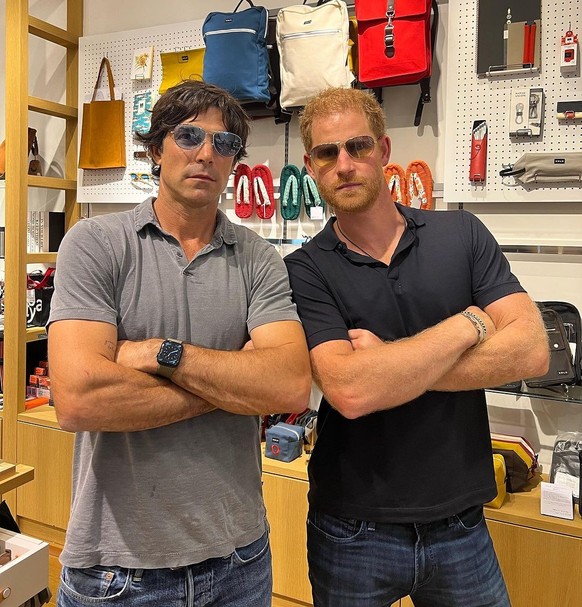 How charming!picture: instagram
Continuation of the adventures this Saturday, in Singapore, where the team of Nico Figueras will face that of Harry during the annual "Sentebale Polo Cup".
Meanwhile, in Los Angeles
While his other half was taking the cabbage in a duty free Tokyoite to choose the ideal pair of glasses, Meghan Markle, for her part, attended the penultimate stage of Taylor Swift's Eras tour in Los Angeles the same evening.
According to well-placed sources of Page Six, the Duchess, also flanked by longtime friend Lucy Hamer, hopped happily as Taylor Swift kicked off her track "You Belong With Me," after shouting to the audience, "Let's go back to high school!" . Yeah!
Last June, the wall street journal revealed that Meghan had invited Taylor Swift to appear on her defunct 'Archetypes' podcast with a handwritten note. The artist had refused. Considering her enthusiasm on Tuesday night, you have to believe that Meghan doesn't have a stubborn grudge. A benefit of the Californian climate, no doubt. We have known the most revengeful royal retiree.
Gossip about the royals, do you want some, here it is!
Elon Musk would have chosen Italy as the place to cross swords with his great tech rival Mark Zuckerberg.
The possible "fight" between the bosses of X (ex-Twitter) and Meta, Elon Musk and Mark Zuckerberg, could take place in Italy, announced Friday Musk. The Italian government has confirmed talks about a 'charity event'.