Curious by nature, Bertrand is always on the lookout for the smallest scoop. Passionate about football, he is never far from football and all the news that comes with it. However, showbiz or political events are also part of his privileged journalistic research.
Artificial intelligence has been intriguing lately. And this should not stop since she has just simulated the physical evolution of Princess Charlotte. Find out what Prince William and Kate Middleton's daughter will look like later: the result is absolutely stunning!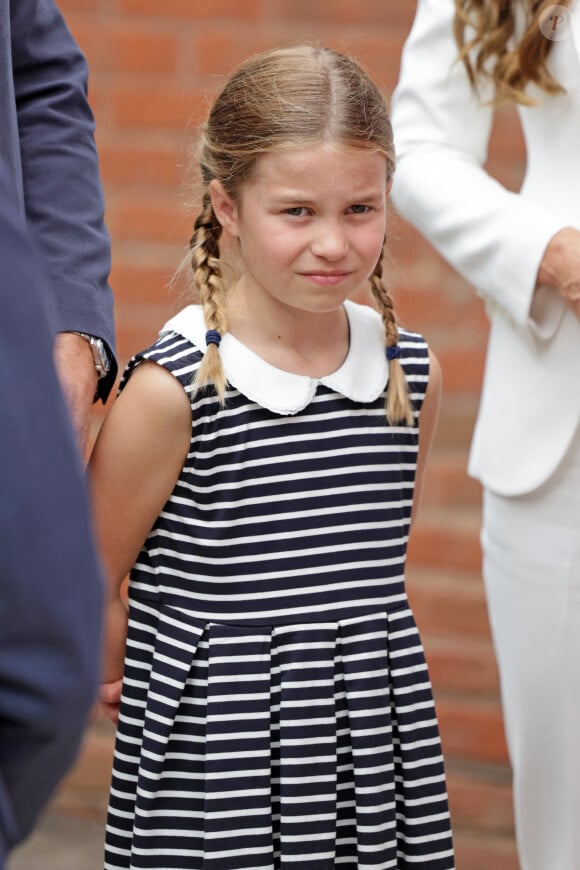 Princess Charlotte, a future sublime woman according to AI: find out what she will look like Dailymotion
Writing texts in place of humans, reproducing the voices of personalities to make them sing famous songs… artificial intelligence is constantly evolving and is now capable of absolutely mind-blowing things. Latest feat: the simulation of the physical evolution of Princess Charlotte. Indeed, on the Instagram account The Wales Chronicleswe can discover an amazing animation that allows us to discover what the daughter of Prince William and Kate Middleton could look like when she becomes an adult.
Prom outfit, elegant tiara on her head, sitting on a red sofa, at the table, or in front of the walls of a castle… the sister of George and Louis looks great. Her angelic face has not moved, as some Internet users have observed: "She was really born to be a princess""It's amazing what a beauty." Others have for their part spotted sacred family resemblances: "She looks like her mother, Princess Diana, and Queen Elizabeth at the same time."
A portrait that they consider in any case for the most part realistic. It only remains to wait to see it grow in order to affirm whether or not this simulation is faithful to reality. And if so, Amber Heard, who was voted the most beautiful woman in the world last summer following a scientific calculation, would have a lot to worry about! Not to mention that, as one Internet user recalled, her resemblance to her mother in this portrait is striking, and that the latter was named the most beautiful woman in England by a poll carried out by QVC, the American leader in online shopping. .
Beauty is good, but…
61% of English women elected the Princess of Wales as the British icon par excellence. The future princess is thus far ahead of Cheryl Cole who won 39% of the vote, Michelle Keegan (23%) and Cara Delevingne, in fourth place in the ranking with only 6% of the vote. However, it seems necessary to remember that not everything comes down to beauty, and that it will not be enough for Princess Charlotte to win the hearts of the British.
However, she seems well on her way to honoring the royal family, as evidenced by her rigor at each public appearance and in particular this day, during the jubilee of her late grandmother Elizabeth II, where she did not hesitate to reframe her grandmother. Brother George so that he respects the traditions. An exemplary attitude!