LThe last was Queen Letizia of Spain: for her first public outing in 2023 she wore a dress from ten years ago. From Kate Middleton to Michelle Obama, from Helen Mirren to Harry Styles, stars teach us how to recycle clothes. And when they are no longer needed, they can be turned into something else
It happens to everyone: we open the wardrobe and we don't know what to choose. We discard one dress after another because we already used it a few days ago, because it's old or we don't like it anymore. We think that we have nothing left to wear. Yet, it would take very little to "recycle" our clothes with elegance and reuse them.
Even stars do it: the last one was the queen Joy of Spain who in recent days has pulled out of the closet a dark red dress with lace inserts, designed by Felipe Varela, which he had already worn ten years ago.
Letizia of Spain recycles a dress from 10 years ago
Queen Letizia, who is 50, attended with her husband Felipe to the Pascua Militar, the traditional military parade in the Throne Room of the Royal Palace of Madrid. For the occasion, he showed off a suit that he had bought in 2013 and used at least three other times. The sovereign limited herself to renewing it with accessories: a pair of burgundy suede pumps by Magrit and earrings by the Madrid company Gold&Roses, in pink gold and with rows of diamonds and rubies.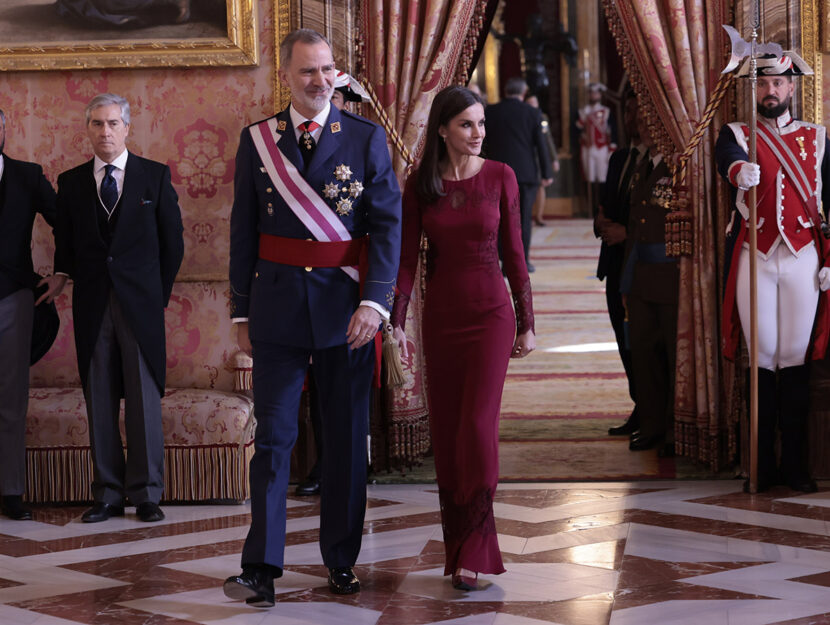 Kate Middleton enjoys recycling clothes
Letizia of Spain is not the only one. For the promotional video of Royal Carols: Together at Christmasthe annual Christmas concert in Westminster, Kate Middleton recycled a red dress from the brand Needle & Thread, glittering, with a high neck and long sleeves, rich in embroidery, which she had already worn in 2020 on the occasion of a reception at Buckingham Palace. The Princess of Wales is a recycling "maniac", just think that at Meghan and Harry's Royal Wedding she showed up with a dress that had already been used twice.
Michelle Obama's signature dress was recycled
On the other hand, the trend to recycle clothes is now widespread among stars. Remember Michelle Obama? The magnificent red brocade dress by Michael Kors that she wore in November 2012 at her husband Barack Obama's re-election party in Chicago has become a cult.
The former First Lady of the United States of America had already sported it in 2008 and 2010. She has since worn it other times. A way to send a message to the American people forced to sacrifice themselves due to the economic crisis. Michelle wanted everyone to know that she was aligned with the electorate that she was a woman who was attentive to others and thrifty, even in choosing her wardrobe items.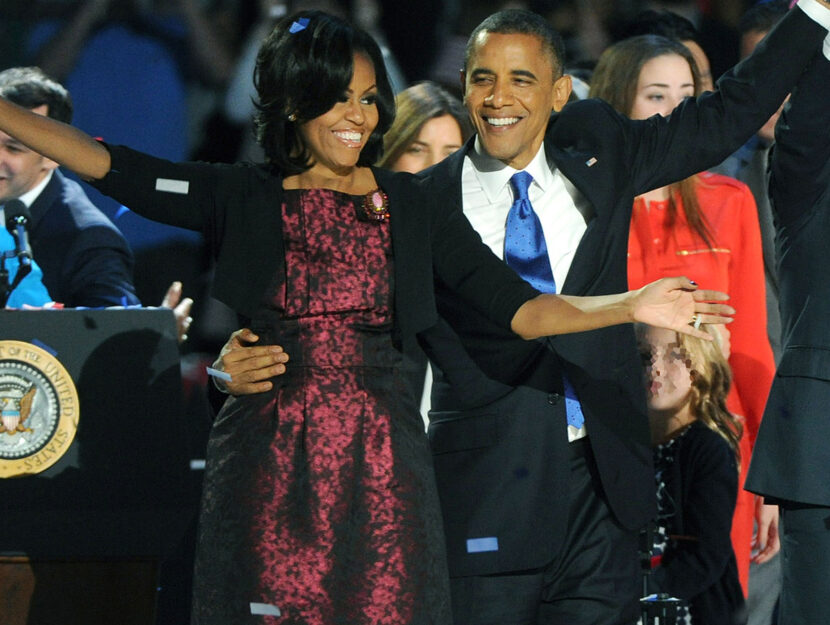 Recycle clothes: all the stars do it
The list of stars who wear their clothes over and over again is long. From Elle MacPherson to Chloe Grace Moretzfrom Eva Mendes to Rita Nowfrom Kate Moss to Harry Stylesthere is no celeb who has not succumbed to the "recycling" trend. Helen Mirren she has one with flowers by Dolce&Gabbana that she wears differently every time. In fact, very little is needed to renew a dress or a look. The important thing is to be willing to play with accessories: a belt, a special pair of shoes, a new necklace and some jewellery.
Recycle clothes: never tried the refashion?
Among the stars is also spreading the refashion, the tendency to modify clothes that have already been used several times to give them new life. It doesn't take much to do it: a pair of scissors, some bows, buttons, lace.
For example, an old man long coat it can be easily transformed into a trench coat by shortening it, removing the collar and adding a different colored waist belt. Shirts can get a new life by adding an elastic seam on the hips and wearing them with a nice necklace, and so on. Even old bathing suits can be recycled. The important thing is not to throw away, not to waste.
Password: don't throw away
If we just don't like our old clothes anymore, there are many other ways to recycle them before they end up in some landfill.
If they are still in good condition, they can be donated to flea markets, where surely someone else will buy them to bring them back to life.
If, on the other hand, they are too old and worn out, you can always try to cut them and transform them into something else, with a view to reusing whatever you can. For example, we could use them to create bracelets, belts or hair bands simply by cutting strips of fabric. THE buttons they could be reused to spice up some other garment. You can make patches to make children's jeans more original, or cut clothes to make cushion covers or even a patchwork blanket.