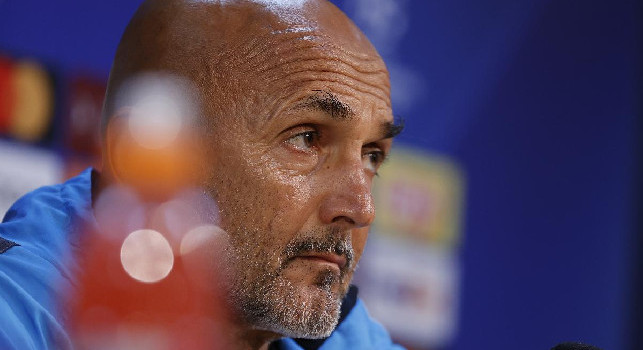 Here are the latest formations from Sky Sport of Napoli-Rangers with the choices of Luciano Spalletti: out Kim and Zielinski, Kvaratskhelia plays
Latest Napoli-Rangers formations – There are now a few hours to go until the fifth match of Group A UEFA Champions League: it is played at 21:00 at the Diego Armando Maradona Stadium in Fuorigrotta. Luciano Spalletti he will have to make a turnover in order to manage the forces in view of the next commitments. Given the arithmetic certainty of being in the second round of Champions League.
Latest Napoli-Rangers, the formations
Here are the latest news on the formations of Naples-Rangers with focus on the Azzurri and the choices of Luciano Spalletti from Sky Sports:
After having mathematically qualified for the round of 16 with four wins out of four games, Spalletti also wants to win first place in the group. The goal, however, does not prevent the coach from letting some starters rest and giving an opportunity to those who have had less space so far: such opportunities for Ostigard, Elmas and Simeone. Rest period for Kim and Zielinski.
Soldier rest period Kim: in defense, space for the new pair Ostigard-Juan Jesus, with Mario Rui on the left again
The turnover also involves the midfield, where Elmas, positive against Roma, will be deployed in place of Zielinski as left midfielder
In attack, "Cholito" Simeone will have his chance as a starter after 270 consecutive minutes on the bench. On either side of him Politano and Raspadori, a rest shift also for Kvaratskhelia
Probable Napoli-Rangers formations
Naples (4-3-3), probable formation: Meret; Di Lorenzo, Ostigard, Juan Jesus, Mario Rui; Ndombele, Lobotka, Elmas; Politano, Simeone, Raspadori. Coach: Spalletti
Rangers (3-4-3), probable formation: McGregor; Lundstram, King, Davies: Tavernier, Jack, Davis, Barisic; Arfield, Colak, Kent. Coach: Van Bronckhorst
CalcioNapoli24.it has been selected by the new Google service, if you want to be always updated on the latest news follow us on Google News