Vote: 7/10 Original title: Resurrection , exit: 07-29-2022. Director: Andrew Semans.
10/25/2022 movie review Resurrection Of Joy Majuna
Rebecca Hall is the extraordinary protagonist of an unpredictable study of strange and psychotic behavior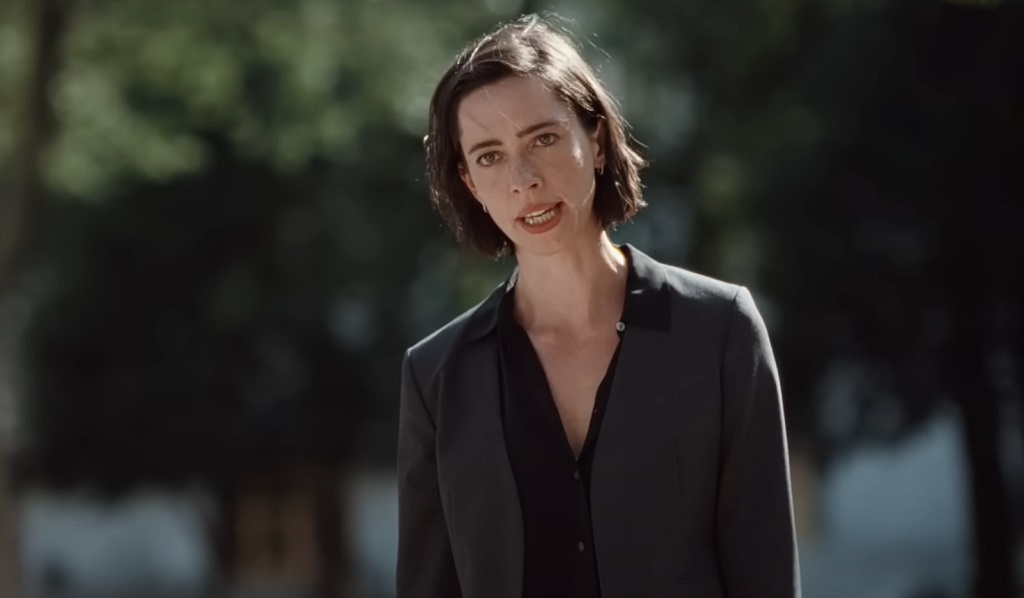 In movies like Christine and The nighthouse (the review), Rebecca Hall he has shown that he has the gift of playing extreme characters, individuals who feel left out of that slice of 'polite' society, pushed to their breaking point. The actress now goes even further in Resurrectiona biting psychological drama full of thriller and horror elements, in which she plays a refined professional whose unwelcome past unfortunately returns to visit her.
Willfully ignoring the plausibility to arrive at something more basic about guilt, motherhood and trauma, the second work of the writer-director Andrew Semans is a neurotic and uneven provocation, supported by the uncompromising interpretation of Rebecca Hall, flanked by a Tim Roth which serves as a very literal reminder of the life our heroine thought she had left behind.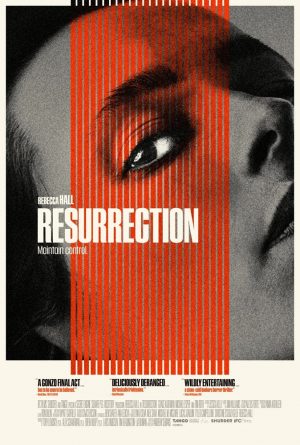 Premiered at Sundance 2022 and then in Sitges, Resurrection is a carefully modulated study of strange and obsessive behaviors: Some viewers will be perplexed, others will be happy to welcome the tantalizing opacity of the film.
Margaret (Hall) is a powerful executive raising her teenage daughter Abbie (Grace Kaufman) and is in a relationship with a married colleague, Peter (Michael Esper). She appears to be a warm and successful 40-year-old until one day, while she is at a conference, she notices a man (Roth) sitting across the room, whose very presence causes her to run away in a panic.
Soon, the man, named David, shows up at a store where she shops and then, later, at a nearby park. Margaret tells him to leave her alone and he ominously replies that she still has Ben from her.
Resurrection taste your own secrets, inviting the audience to try to unravel the many mysteries of history. Andrew Semans (Nancy, Please) answers these puzzles gradually, limiting our perspective to Margaret's growing panic as she tries to stop David from invading her life further.
Overnight she becomes frantic and paranoid and demands that Abbie, who is about to leave for college, stay in their apartment (likewise, she starts acting strange in the office, worrying Peter about how 'different' she looks) . Whatever David represents is something so shocking that Margaret no longer resembles the level-headed businesswoman we first met.
The script eventually provides some answers, but again the revelations are so extraordinary that the director practically pushes the audience to dismiss them as ridiculous. Equally intriguing is the fact that Rebecca Hall and Tim Roth deal with their characters' bizarre reality with utter normality, indicating that Margaret and David have long been engaged in co-dependent mind games which, after a long gap, have now resumed.
Their interactions are hardly believable, but Margaret's state of fragility and David's quiet security suggest that we are not destined to fully understand their dynamics, other than that he has clearly 'deformed' her in the past, leaving her perpetually emotionally chained to him.
Wyatt Garfield's cool cinematography and Anna Kathleen's elegant production design echo Margaret's calm and controlled demeanor, a cold appearance that David will slowly dismantle.
The protagonist's knack for portraying her characters' fragile inner worlds is particularly well employed in Resurrection, which follows Margaret as she becomes increasingly inclined to protect her unborn child, while vowing to permanently end her arrangement with David. . She is a volatile and daring performancein which Margaret is undo fiercely, scaring those closest to her.
Andrew Semans pushes the protagonist in potentially absurd territoriesbut Rebecca Hall's total commitment to her character's growing foibles helps make this evolution believable, no matter how outlandish the plot gets.
Resurrection comes to an ending that's meant to be shocking, but one that's likely to be predictable, considering everything leading up to that moment. Despite this, the director finds an epilogue that once again leaves us displaced and once again has us peering into Margaret, looking for answers about this enigmatic figure that Rebecca Hall brilliantly refuses to reveal.
Waiting to understand when we will see it in Italy, you will find below the international full trailer of Resurrection: