The time is coming! Getting closer and closer to giving birth to her first child with the rapper A$AP Rocky and constantly enchanting the Internet with your looks pregnancy, Rihanna is among the most talked about topics right now around the world. In one of her most recent feats, the founder of Fenty Beauty it was once again cover Voguebeing one of the artists who appeared as the face of the magazine the most, beating Madonna's record.
In an interview with the magazine, Rihanna said that if she had not accepted the transition between friendship and love relationship with Rocky, her life would be different today and she might not be as happy as she is at the moment. According to the singer, this is due to the fact that before the two were just great friends, with that, it was difficult to establish a relationship with her best friend.
"People don't get out of the friend zone very easily with me and it certainly took me a while to get over how much I know him and how much he knows about me, because we also know how much trouble we can create for each other."says the singer.
---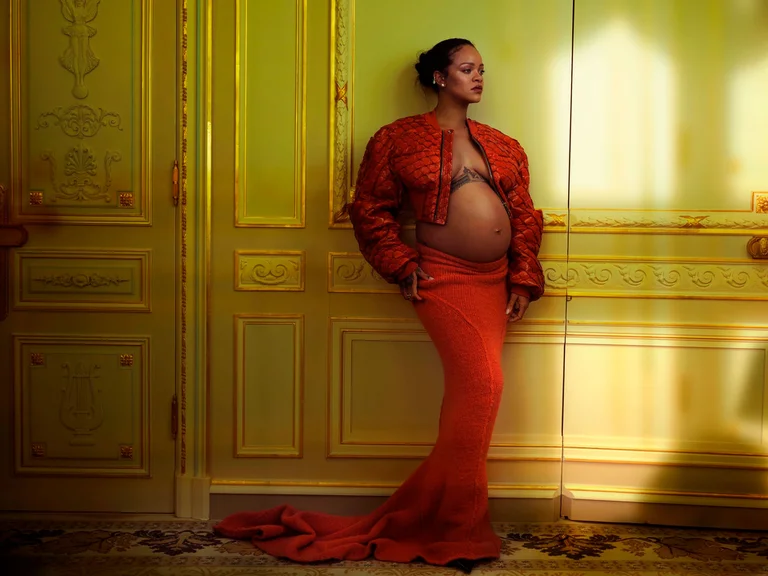 Rihanna for Vogue. (Photo: Playback/Vogue/Infobae)
---
"I feel like I can do any part of my life with him, he became my family in that moment," said Rihanna, also adding that she is living the best of life these days, after all, in addition to being a lover, her partner remains her best friend.
the owner of Fenty Beauty did not fail to comment on her unconventional way of dressing during pregnancy, in addition to adapting to her new body, even leaving some advice for other moms: "I hope we've managed to redefine what is considered 'decent' for pregnant women. My body is doing amazing things right now and I won't be ashamed of it."the businesswoman reveals.
Featured photo: Rihanna photographed by Annie Leibovitz for the Vogue. Reproduction/Vogue/Nerdsite