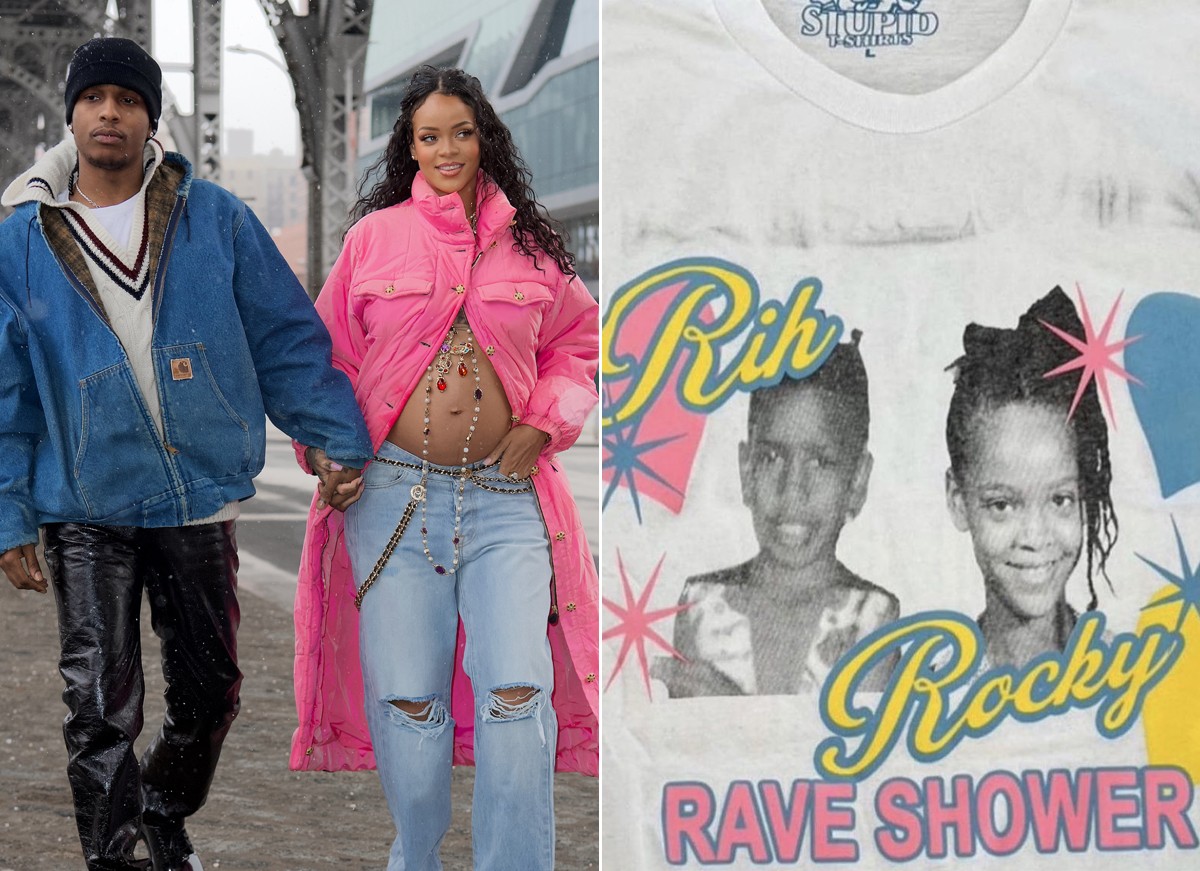 After a turbulent days with breakup rumors and the sudden arrest of A$AP Rocky, Rihanna has apparently dusted herself off and decided to get on with focusing on her baby. The singer and the rapper ended up having a baby shower last Friday (22) with a rave theme, and even promoted personalized souvenirs.
Who showed the images of the souvenirs – personalized t-shirts of the event – was the BoohooMAN brand on its Twitter. The event had not been publicized until then because, according to Page Six, guests were not allowed to take photos or videos while they were with the singer.
The party also featured neon outfits for guests to match the theme, and was held in a Hollywood studio. The custom t-shirts contained messages like, "I went to Rih and Rocky's tea party and all I got was this awesome t-shirt." See below:
The festivities came just two days after A$AP Rocky was detained at the Los Angeles airport. THE rapper, Rihanna's boyfriend, was arrested for an alleged assault with a firearm, which took place last year.
According to the NBC News, the arrest is a result of a shooting on November 6, 2021, where an alleged victim claimed the rapper shot him 3 or 4 times – scratching his left hand. The location of the shooting was not disclosed, but the rapper performed in Long Beach, Calif., the next day – Rihanna was present at the show.
On the same day, A$AP posted a bond of US$550,000, about R$2.5 million at the current rate, and left the scene in a black SUV.
Guns at Home
This Thursday (28), TMZ released a statement stating that the investigation of the Los Angeles police, in the United States, in the mansion of A$AP Rocky found several weapons in the home of the rapper. The objects will be tested by authorities, who will determine whether any of the weapons were used in the shooting he was involved in last November.