SAN ZENONE – Hit-and-run driver sows panic in the city: he hits a cyclist and causes an accident with a Carabinieri car.
Shortly after 10 am on October 1st, there were a series of incidents in San Vito di Altivole, Fonte and San Zenone degli Ezzelini. All provoked by the same man, an armed hijacker who sowed panic and even caused a victim.
There mad rush started from Onè di Fonte where the man robbed a woman inside a car, a Honda Civic which he then stole for the escape. He then went off the road and stole another car by threatening a second woman, possibly using a person.
In his run, the pirate also hit and run over a cyclist who died instantly. The violent impact in via Antonio Vivaldi in San Zenone, near the elementary schools. The deceased gentleman is from 1955 and was riding his bicycle when he was hit in full by the pirate.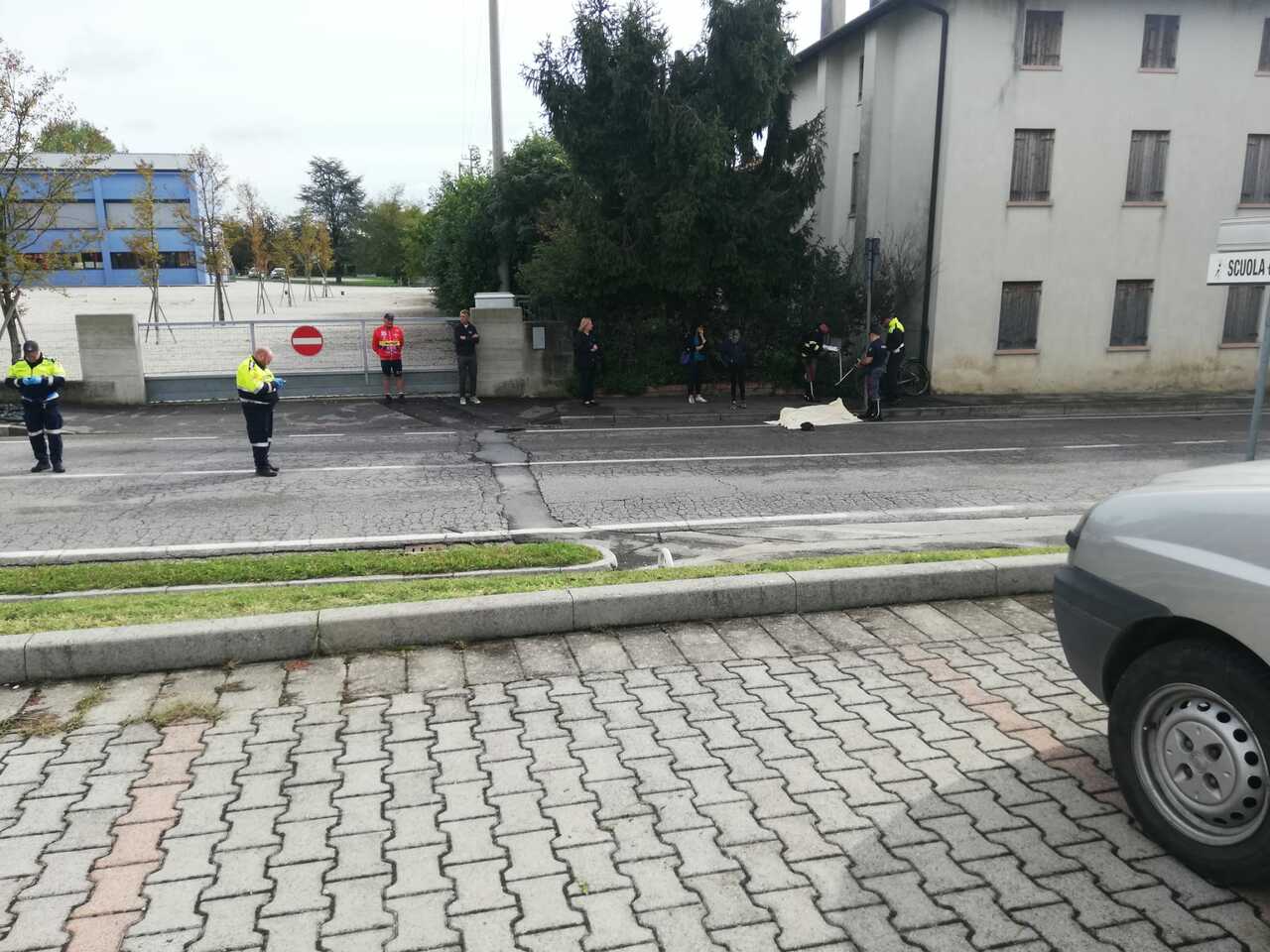 And it resulted in a second accident in the center of Onè di Fonte which concerned a Carabinieri car that overturned on itself. The man rammed the military gazelle repeatedly until it overturned on itself. There are also several minor rear-end collisions he caused during his escape.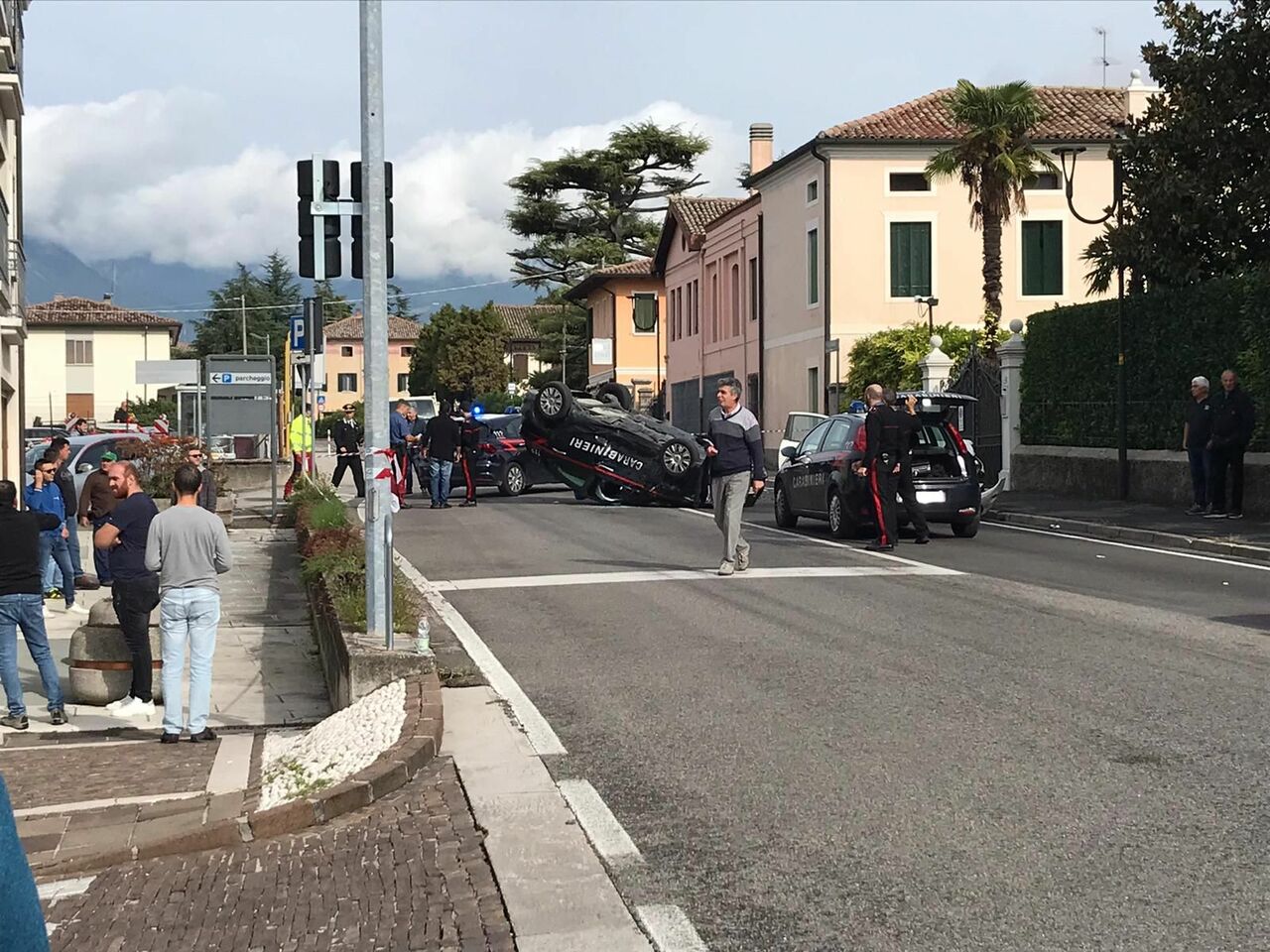 It seems that, besides the cyclist who passed away, there are no other seriously injured.
The Carabinieri managed to stop him in the Altivole area and arrested him. Even in front of the military ready to arrest him, the man tried to escape but without success.
The local police are also on site.
The moment of arrest
When the man was arrested by the Carabinieri he was visibly altered and delusional. He also started yelling disconnected phrases. «You will have no more news of me – he shouted – When you have no more news of me you will understand that the world is ending. The world is ending ». And to a passer-by who stopped to answer him in kind, the arrested man between verses and giggles said: «Kill this».