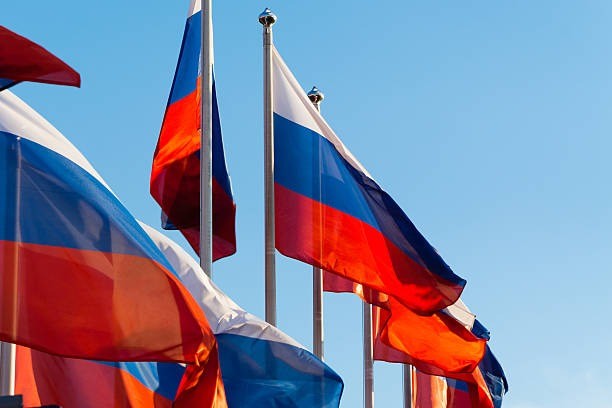 Russia is unlikely to close the US embassy despite the crisis triggered by the war in Ukraine because the world's two biggest nuclear powers must continue to talk, the US ambassador to Moscow said on Monday.
President Vladimir Putin calls the invasion of Ukraine a turning point in Russian history: a revolt against US hegemony, which the Kremlin chief says has been humiliating Russia since the fall of the Soviet Union in 1991.
Ukraine — and its Western supporters — say it is fighting for its survival against an imperial-style land grab that has killed thousands, displaced more than 10 million people and reduced parts of the country to wasteland.
In a clear attempt to send a message to the Kremlin, John J. Sullivan, the US ambassador appointed by President Donald Trump, told Russian state news agency Tass that Washington and Moscow should not simply sever diplomatic relations.
"We need to preserve the ability to talk to each other," Sullivan said in an interview with Tass. He warned against removing Leo Tolstoy's works from Western shelves or refusing to play the music of Pyotr Tchaikovsky.
The statements were reported by Tass in Russian and translated into English by Reuters.
Despite crises, spy scandals and Cold War fears, relations between Moscow and Washington have not been broken since the United States forged ties with the Soviet Union in 1933.
Now, however, Russia says its post-Soviet flirtation with the West is over and it will turn east.
US Secretary of State Antony Blinken joked last month that he would like to dedicate Taylor Swift's "We Are Never Ever Getting Back Together" to Putin.
Asked about that statement, Sullivan said: "We will also never completely separate."
When asked by Tass if the analogy meant embassies could be closed, Sullivan said: "They can, there is such a possibility, although I think it would be a big mistake."