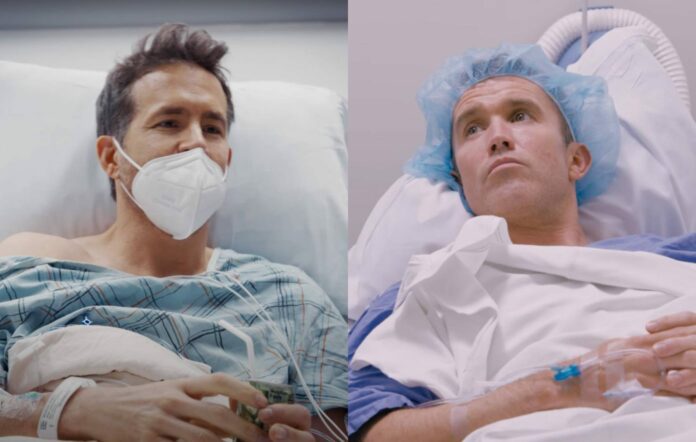 Not new to social campaigns and you find smart and witty useful to raise funds or attract attention to topics of vital importance, Ryan Reynolds he made another of his own. And this time in the company of his friend and colleague Rob McElhenney (It's always sunny in Philadelphia), his partner in the video that aims to raise awareness about the colon cancer prevention and in registering their colonoscopy.
READ ALSO: Ryan Reynolds and Blake Lively, $ 1 million to war refugees
Different images from the usual, which do not see the two protagonists of the usual set, but which have certainly had the merit of making people talk about the initiative Lead From Behind. The two – co-owners of the Welsh football team at the center of the FX documentary Welcome To Wrexhamon Disney + – they discuss the project amiably before leaving room for the story in images:
"Normally I would never have put in front of the camera and shared a medical procedure, – Reynolds confesses. – It doesn't happen every day to raise awareness for something that will surely save lives. This is motivation enough for me to get you in a camera that gets stuck in my ass".
READ ALSO: Ryan Reynolds jokes about Disney movies causing "irreversible trauma"
"Nobody would know they have it, but at the age of screening, 45, it is a routine screening. And that's why people have to do it – explains the actor's doctor. – You are interrupting the natural history of a disease, of a process that could have turned into cancer and caused all sorts of problems. Instead, you are not only diagnosing the polyp, you are eliminating it ".
See you in a couple of years!