Story
San Marcos Anniversary: ​​Discover Your Favorite SanMarquino With Instagram Filters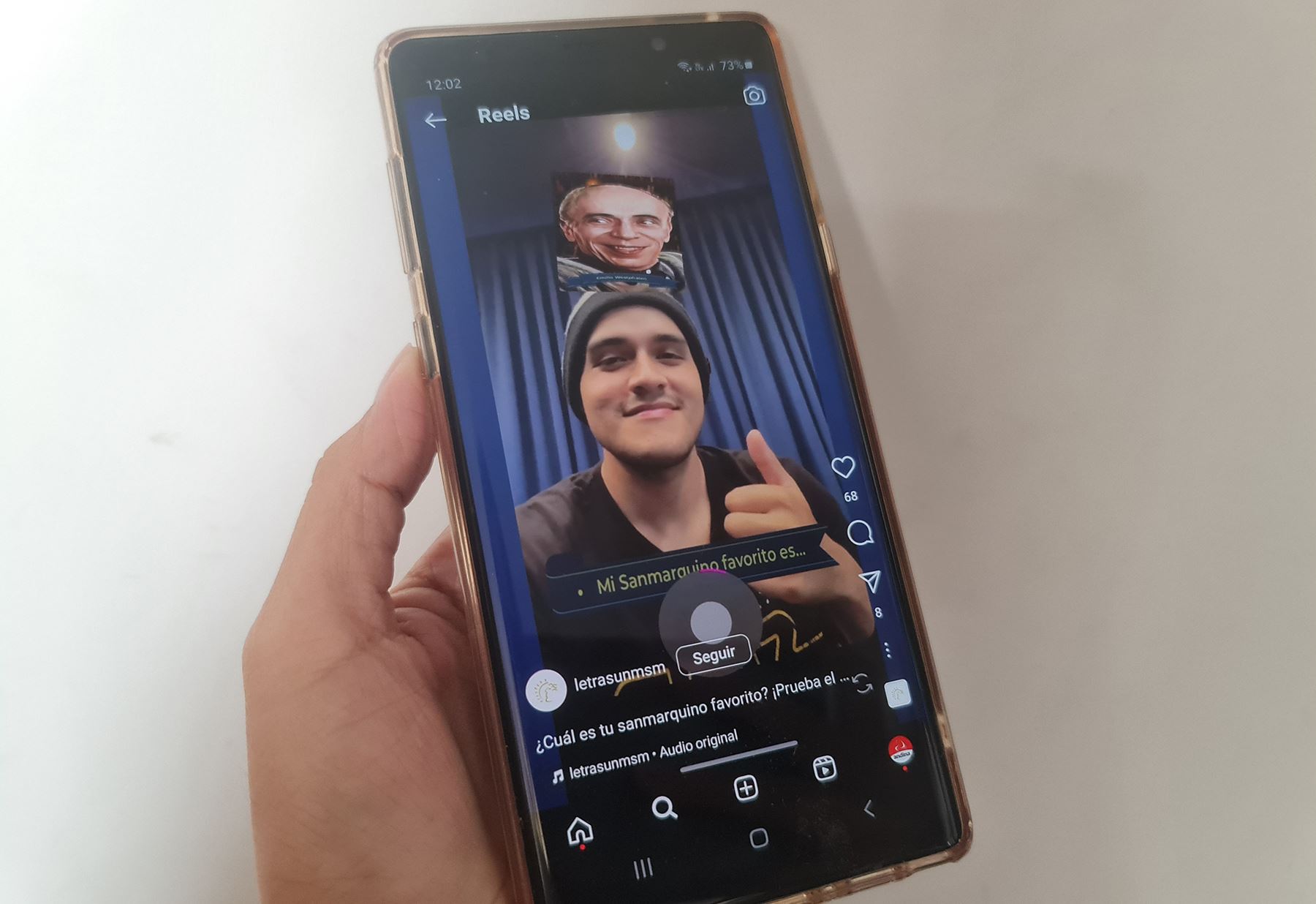 do you use instagram? To celebrate the 472nd anniversary of the creation of the Universidad Nacional Mayor de San Marcos (UNMSM), the Faculty of Letters and Human Sciences launched a filter to randomly find your favorite San Marcos among the illustrious graduates of the Dean of the Americas.
You can also find it in the filter search engine as "favorite sanmarquino" when creating a story on Instagram.
The camera will focus on the Instagram user's face and touching the screen will activate the filter. You need to touch the screen again to show the random result.
You can also review the tutorial on Instagram and then share your video on this social network with the hashtag #MiSanmarquinoFavorito.
Images created with artificial intelligence
Instagram uses techniques like filters augmented reality And Meta was developed from the Spark Studio platform.
San Marcos alumni included a profile of the Dean of America's illustrious graduates in fields such as literature, academic research, and philosophy.
was generated using illustrations by Blanca Varela, Augusto Salazar Bondi, Javier Sologuern, Mario Vargas Llosa, Ella Dunbar Temple, Alfredo Bryce Echenik, Raúl Porras Barrencia, Jorge Basadre, Luis Alberto Sánchez and José María Arguedas. artificial intelligence.
This year, university students also created Ilery, a Quechua-language newscaster created with artificial intelligence. The project is the result of a review of more than 48 AI tools—such as Dull-E and Di-D—that were used in the faculty's classrooms.
More in endian:
, On the occasion of the 472nd anniversary of the National University of San Marcos (@UNMSM_), we introduce you to some of the scientists and researchers who graduated from this house of study that have recently appeared in Peru and abroad ?? https://t.co/PUCoGVOMRC pic.twitter.com/RkEOS0VrND

– Andean Agency (@Agencia_Andina) May 12, 2023
(END) SPV
Posted: 5/12/2023