Story
Scherzer on track to return to Mets after absence with neck spasms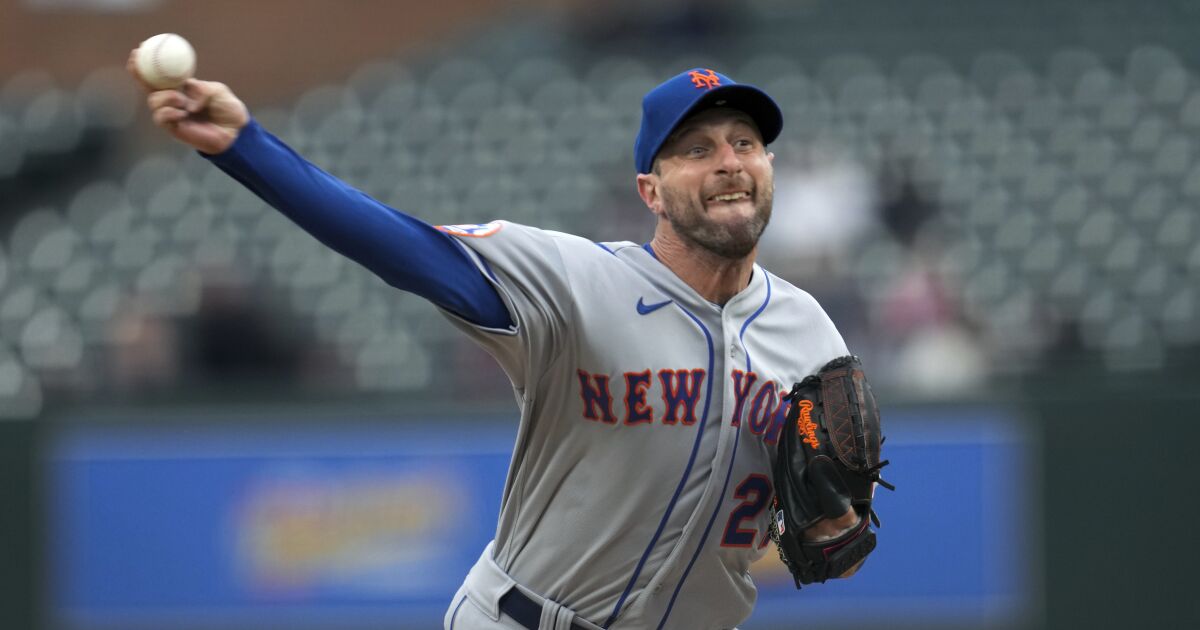 Washington-
New York Mets right-hander Max Scherzer will start Sunday or Monday against the Washington Nationals after pitching a bullpen session on Friday.
Scherzer, who was pulled from his start against Cincinnati on Tuesday due to neck spasms, threw about 30 pitches before the first game of a four-game series against one of his former teams.
"It was encouraging," said manager Buck Showalter. "When I could launch on Sunday very soon. We'll see how it goes tomorrow. He's had a tough day at work, which is something he hasn't been able to do. I can tell by his face that he's about to I am optimistic."
The three-time Cy Young Award-winning pitcher has pitched only once since being suspended for 10 games for violating Major League Baseball's sticky substance ban during an April 19 game against the Los Angeles Dodgers.
Scherzer allowed six runs in 3 1/3 innings against Detroit on May 3 and is 2–2 with a 5.56 ERA in five starts.
Scherzer said he has experienced neck spasms throughout his career and exercises regularly as a preventive measure.
The 38-year-old pitcher also had an outing last month with a sore neck, and Scherzer hasn't made back-to-back scheduled starts since April 4 and 10.
"I got more time for my back because of the neck pain," Scherzer admitted. "Hopefully I can get through everything, get out there shooting and get into a rhythm."