Story
SDN: Councilors and hundreds of their supporters take oath in Forward Press AlMomento.net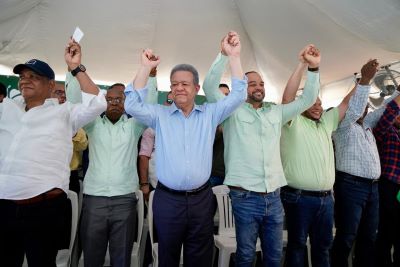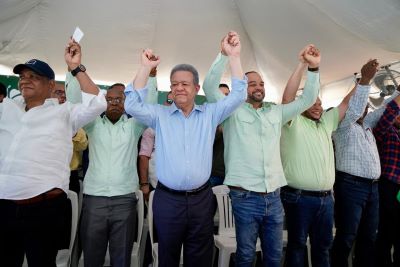 Lionel Fernandez administered the oath to the councillors.
Santo Domingo Norte.- Lionel Fernandez, president of the People's Force (FP), swore in councilors Carlos Pérez and Luis Castro into that organization, who resigned from the PLD along with hundreds of followers.
In addition, Fernández formalized the entry of students, workers and businessmen from Santo Domingo Norte, who joined the political entity showing the largest growth in the Dominican Republic, according to measurements made in the wake of the 2024 electoral processes.
Sworn in
Among those who join Fuerza del Pueblo are young Scarlett de Jesús, Juliana Hernández, Ysabel Pérez, Jerry Rodríguez, Luz María Reyes and David Javier.
Other new members of the FP in Santo Domingo Norte are Martin Evangelista (Fino), Sergio Burgos Lafontaine, Stefania de Jesus, Miguel Ángel de León and Benrado de León.
Businessmen Julio Encarnación (Papuchito), Yanelis Ferrer, Aquiles Alberto Gálvez, Edison Suárez Reyna, Escolástico Lina, Claribel Pérez de Paula and Williams Peña also joined the ranks of the opposition political unit.
Hundreds of people from this municipality participate in the activity, thanking the Dominican political leader for the construction, during his governmental efforts, of the work with the greatest social and economic impact in recent decades in the country, the Santo Domingo Metro, which has Facilitated the transfer of students and workers with safety, comfort and low cost in the center of the Dominican capital.
early morning