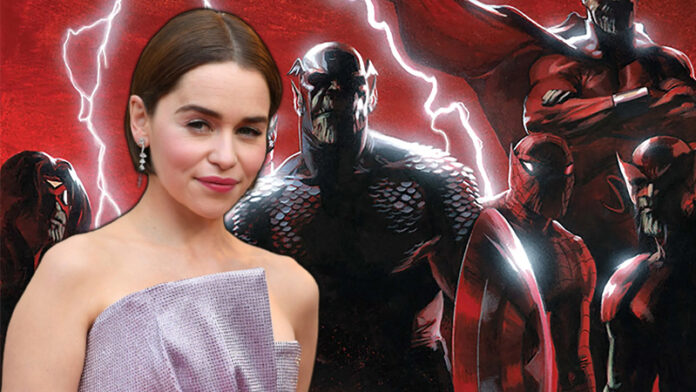 Filming continues Secret Invasionnew tv series by Marvel Studios and so we finally see the character played by Emilia Clarke in action.
Clarke had joined the series in 2021, and her role still remains secret, given the theme of the series it could also be a simple Skrull, but everything remains to be seen. You can see the scene below:
SPOILERS! Emilia Clarke filming Secret Invasion. pic.twitter.com/1yAoYNKU6v

— Undeuxtrois (@Daenerys4lyfe) March 6, 2022
Speaking of the series, executive producer Jonathan Schwartz said:
"I'm working on Secret Invasion for Disney+. I can say very little, but like all our adaptations, it won't be a one-to-one transposition of the comics. For now that's the only thing I can say. We will leave things still secret for Secret Invasion."
In the series we will see again Samuel L. Jackson like Nick Fury, Cobie Smulders like Mary Hill, Well Mendelsohn like Talos the Skrull, Kingsley Ben-Adir, Olivia Colman, Emilia Clarke, Killian Scott, Christopher McDonald and Carmen Ejogo. The series is currently in production and directed by Thomas Bezucha and Ali Selim. The show doesn't have a set release date yet.
Source: Comicbook.com