Retirement is a word that often appears in the long and wonderful tennis career of Serena Williams: wonderful also because the various withdrawals from tournaments and competitions have always been followed by returns and sometimes surprising triumphs, but not this time. The Us Open and then, as announced in an article signed by him that appeared on Vogue the farewell: "I never wanted to choose between tennis and family. But I'm almost 41 years old and I have to give something ". Serena has built a 25-year career on not giving up and fierce competition: a necessarily fierce competition if you have to beat your main opponent, your sister, to win 7 of the 23 Grand Slam tournaments.
Already Venus and her family are fundamental in Serena's path, in Serena's very strong personality. There is the desire for revenge of his father Richard, who even before his daughters were born, impressed by Virginia Ruzici's victory at Roland Garros, wrote an 80-page manual to transform girls into tennis champions. A "desired" that clashes with a sport for the rich and in which mostly whites arrive at the top, in the female one even more. To achieve this, the Williams family moved from Michigan to Compton, a suburb of Los Angeles where violence is daily bread: Yetunde, half-sister of Venus and Serena, who was killed in a shooting in 2003, will pay the price.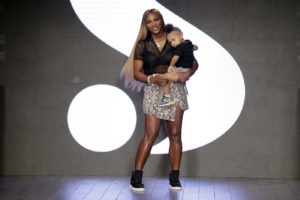 And those two girls trained by their father, who is not a professional coach, are looked at with distrust, even when they start winning youth tournaments: they are strong, powerful, athletically impressive in a sport, women's tennis, which is mostly tactical. Then the entry into the professional circuit in 1997, when she immediately beats two top 10 of the ranking as Mary Pierce And Monica Seles. The following year he begins to compete with his sister Venus: defeated in the second round at the 1998 Australian Open, he will "avenge" starting in 2002, beating his sister five times in the final between Paris, Wimbledon (twice), Us Open and Australian Open. Venus almost becomes a sacrificial victim of Serena's greatness, her spirit and her dominant strength.
A total domination, at the beginning of the 2000s and not only in the field: Serena Williams becomes a real icon who uses her power, her muscularity also in a tool of reaction to the racism that she claims to have suffered. She parades like modelcreates a line of sportswear that she often wears on the pitch: bright, colorful (above all the tracksuit with one bare leg and one not dedicated to Florence Griffith) that often cost her a clash with the referees.
And not only for the clothes there were clashes between the referees and Serena Williams: just think of the "I'll make you swallow this ball" as a threat to the line judge who in 2008 cost her exclusion from the US Open or the clash with Carlos Ramos during the match against Osaka, also at the US Open but in 2018, when the judge accuses her of coaching and she calls him a thief, shouting "If I had been a man you wouldn't have treated me like that".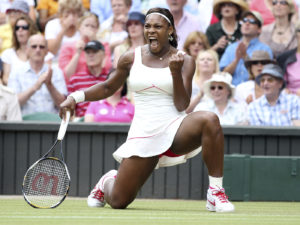 Tactics? Yes, but also a Williams-style reaction to the sexism that exists in tennis: Andy Murray twice he had to remember the victories of Venus and Serena to distracted interviewers, in 2016, when they called him "first tennis player to win two Olympic golds" with his reply "Venus and Serena Williams won four" and in 2017 when commenting Querrey's arrival at the Wimbledon semifinal, to the reporter who told him that Querrey was the first American tennis player to reach the semifinals since 2009, recalled that "Serena Williams has won 12 grand slams since 2019". 23 slams, one more than Nadal, in a career made up of triumphs, falls, more or less serious problems (above all the pulmonary embolism of 2011). Serena will play for a few more weeks: at the Wta 1000 in Toronto, at the Wta 1000 in Cincinnati and finally at the US Open, then reluctantly she will leave the racket: "I'm reluctant to admit to myself or anyone else that I'm about to stop playing tennis" . She that same racket that she had held her, as she tells her, at the age of three: in the remaining 38 he used it quite well, perhaps best of all.