Story
Shakira reunites with BizRap, is another collaboration coming?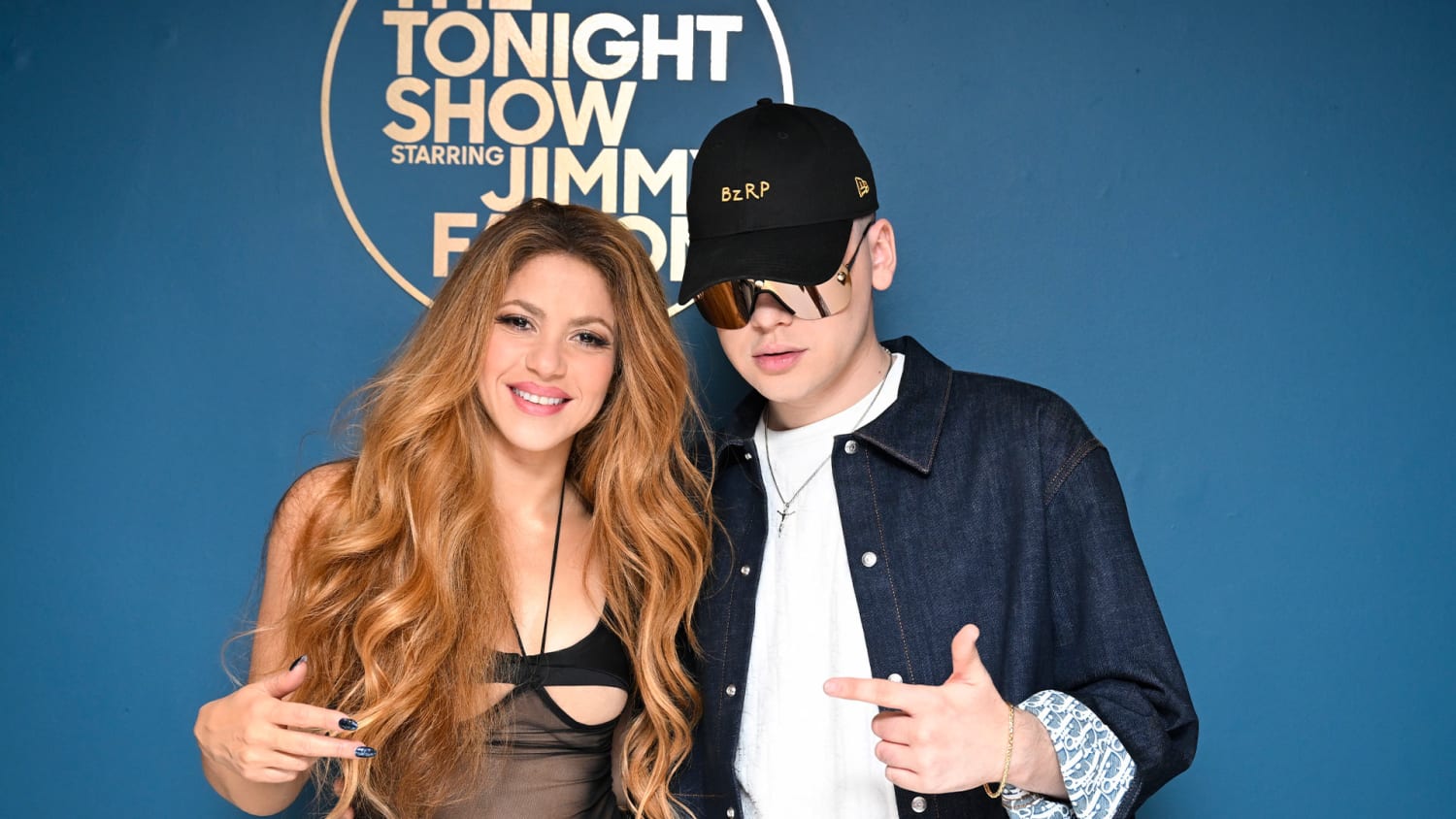 After the success achieved by collaborating on Music Session #53, Shakira and Bizrap reunited and the Colombian singer made it known on her social networks, where she published some images of the Argentine producer.
In one of the photographs, Bizrap appears with a typical Barranquilla hat, for which Shakira nicknamed him "Bizaquilero".
In the second image, Shakira appears not only with Bizrap, but also with Argentine rapper Ducci. "It's always nice to see you, Shaky," the producer and DJ wrote in a post by the Colombian singer.
The music session in which they collaborated together was published last January and managed to break many records, as it became an instant success.
Guinness World Records gave her four awards, including Most Viewed Latin Song on YouTube in 24 Hours and Fastest Latin Song to Reach 100 Million Views on YouTube.
See Also: Gerard Piqué Wants To Collaborate With Bizrap, Says It Will Be "Powerful"
In March, two months after the song's release, Shakira and Bizrap appeared on Jimmy Fallon's show to perform the song live for the first time, with the singer's children Milan and Sasha present.
Meanwhile, Shakira confirmed that the idea of ​​working on a single with Bizrap came from her son Milan as the little one is a big fan of the DJ.
shakira is woman of the year
Not only with this song, but with all the singles released throughout 2023 thanks to its success, Shakira was named Woman of the Year at the first ever Billboard Latin Women in Music Gala, held on May 7.
The singer and six other artists were honored with various awards and each had the opportunity to deliver an inspirational speech.
During the ceremony, Shakira was able to be accompanied by Thalia and Emilia, another honoree, who is Ducci's current partner.
OhSubscribe to our newsletter To receive the latest news from your favorite celebrities in your inbox!
See also:
Bizarrap Launches His 'Session #54' With Arcangel And It's About Shakira And Piqué
on video: