Let's discover today this underrated film, which had a somewhat… catastrophic start. At the Venice Film Festival, the production was booed. Its protagonist, Scarlett Johansson, almost broke down in tears. It was only after a few years that Under The Skin has become cult among Sci-fi fans!
An unusual plot, which was not unanimous
Released in 2013, Under The Skin is an adaptation of the novel Under the Skin by Michel Faber, with Scarlett Johansson as the main actress. The film follows the adventures of Laura, a human-looking alien. Her main hobby is to seduce human men, to lead them to a dark place. There, she tricks them into submerging themselves in ground that has become liquid, in an effort to "recycle" their appearance for other creatures.
The production has a plot that is unusual to say the least, during which the extraterrestrial will have to do everything not to reveal her true appearance, despite the violence she will suffer. Although well received by critics, the film was clearly not unanimousand upon its release, the feedback about it was more than mixed.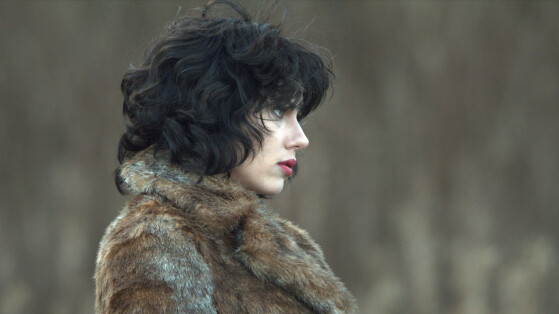 From disaster to cult film
Upon its release, Under The Skin had very mixed reviews. In an interview for The Guardian, the director of the Venice Film Festival remembers the screening of the film at the event. He describes it as "one of the worst screenings I've attended". The public had been more than reluctant to the adventures of our dear extraterrestrial, so much so that they had been booed. Scarlett Johansson was almost in tears, but was reassured by Alberto Barbera. According to him, the film was going to become cult!
"It's one of the worst screenings I've been to; it's the only time the audience booed a movie. Scarlett was almost in tears. I tried to tell her, 'Don't worry. , over time, the film will be recognized. "And that's exactly what happened. It is now a cult film".
Alberto Barbera

(Source)
Time has had its effect, and the production produced by Jonathan Glazer has been appreciated by the spectators. Undoubtedly ahead of its time, the film was later voted best film of the 2010s by La Septième Obsession, and placed 9th in the ranking of the ten best films of the decade by the notebooks of the cinema. The character of Laura, and her unusual story, have seduced Science Fiction lovers. Something to reassure Scarlett Johansson, who really believed that the production was going to mark the spirits in the worst way!