Story
sixty year old high school students return to school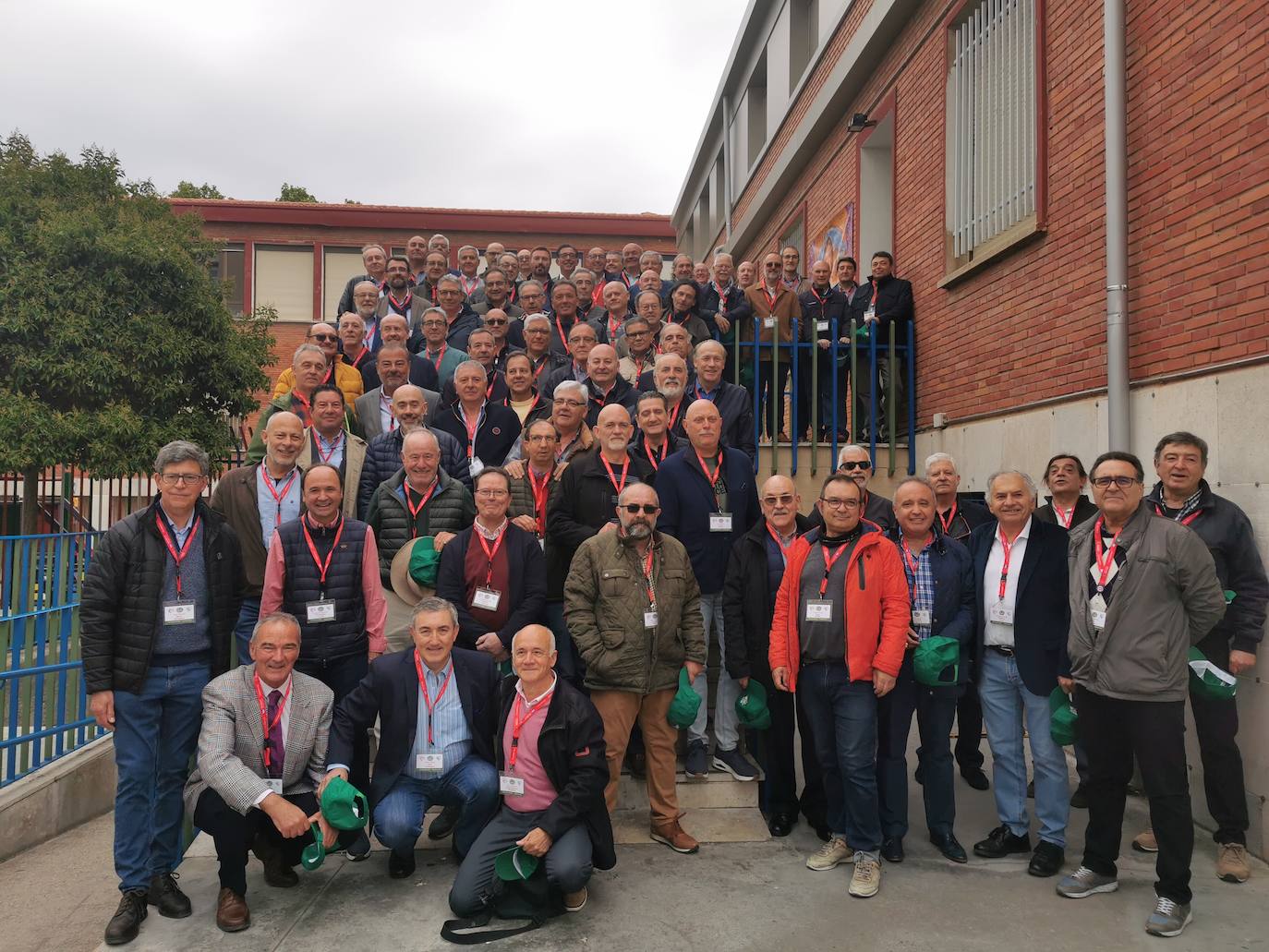 "How we've changed!", "But… you're a kid!". Those were some of the most repeated phrases in the courtyard of the Maristas Centro Cultural School on Saturday morning. A courtyard filled with a joyous echo of laughter and hugs accompanied by vigorous pats on the back. It was a day of happiness, emotions, laughter and lots of nostalgia. His 84 former students met at this educational center. Especially the guys from the class of 1970. They celebrated 53 years since the beginning of their high school phase, a reunion that has been long in coming due to the pandemic, but which has managed to bring together a good number of former classmates.
They were welcomed by Roberto González, the current director of the school, who highlighted the emotional nature of the day. "He looks like a 62-year-old," he said smiling as he hugged her. «This appointment is helping him to enjoy old friends again and remember old tales. It is our pleasure to welcome them to this school, which means a lot to them. Today, they are children again and they reconnect with the kindness and simplicity that we all have as children and that it is good that we never lose," said the director.
This was not their first meeting. Already in 1995 he had organized an event to mark the 25th anniversary of the beginning of his high school stage. "At that time, we did not have the power of social media and yet, 56 of us came together. We were in 3 classes of 45 students and on this occasion we have contacted 99 classmates, of whom 84 have been able to participate. They come from different corners of Spain: Valencia, Irun, A Coruña, Cadiz, Valencia, Bilbao…", explains Jesus M. Díaz, one of the organizers of this great event. «Our promotion was the last that the graduate studied. After us, BUP and COU have already started", he added.
The program of activities was very complete. It began with a family photo in the courtyard and continued into the assembly hall, where they recalled the year-end festivities held each year. There he screened a documentary made by him titled '53 Saal Kuch Nahi', which featured photographs and videos from that time. There was also a moment of remembrance for the 14 dead comrades to whom he dedicated a minute's silence.
Viana de Sega Mayor Alberto Callentes was one of the alumni to celebrate. It was an emotional day for him. "It's an intense and important day. Many memories come rushing back to me. Going back to the school field, which was once full of dirt and mud, where we played football and used our knees, beautiful The important thing is that the school is still alive and running and that is also a great satisfaction."
Town Hall Tour and Boat Tour
Not a single detail was missing. He also designed a logo for the occasion. Its author, John Álvarez, came from Bilbao to hug his former classmates. «It is a heart, the symbol of our affection, that forms the initial CCV of our school, with the date and the years since we started that wonderful phase. It also includes fireworks as it is a festive event", explains this amateur designer, who is happy to return to his old classes.
After the school tour, they all went together to the town hall, where they were welcomed by Luis Vélez, Councilor for Mobility and Urban Space, and Victoria Soto, Councilor for Education. Later, after a fellowship meal at Hotel Imperial, they took a boat ride on 'La Leyenda del Pisurga', a fine way to end the day for this class of students, which is also legendary.