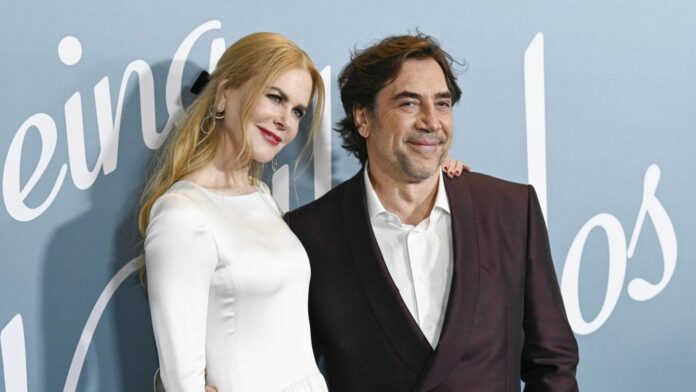 Nicole Kidman And Javier Bardem will lend their voices to the characters of Spellboundanimated fantasy musical by Apple Studios And Skydance Animation. The project reunites the couple, recently nominated for an Oscar for playing Lucille Ball and Desi Arnaz in the biopic of Aaron Sorkin About the Ricardos.
The star of West Side Story, Rachel Zeglerwill star in the film as Princess Ellian, a young royal who embarks on a daring journey to save her family and kingdom after a mysterious spell turns them into monsters and threatens to cover her land in darkness forever.
In Spellbound Kidman And Bardemonce again playing a married couple, will be Ellian's parents: Ellsmere, kind and just queen, but hyper-precise, and Solon, boastful but big-hearted king.
Alan Menkenknown for creating classic Disney songs such as "Infondo al mar", "Stay with us" and "Il mondo è mio", is writing the songs and the soundtrack of Spellbound. Glenn Slater will write the lyrics. Chris Montan is the executive music producer.
READ ALSO: Apple Original Films presents the new titles to be released in 2022
John Lasseter, David Ellison, Dana Goldberg And David Lipman will produce Spellbound for Skydance Animation.
Source: Variety