In the collective imagination, Suda51, in Goichi Suda, does not occupy the same prominent place as sacred monsters of the caliber of Shigeru Miyamoto, Hideo Kojima and Shinji Mikami. In the ideal all-star team of the most acclaimed game designers of all time, the affable and crazy founder of Grasshopper Manufacture could at best aspire to a seat on the bench, among the first to take over from the owners, sure, but still a second choice.
Despite this, if you think about it, there are not a few who suffer the charm of the eclectic developer (myself included), genius and recklessness who in almost twenty years of career seems far from finding a balance between ambition and concreteness.
Analyzing his curriculum, in fact, a single (in) constancy is revealed, namely that of giving shape to productions with immense potential, punctually mortified by technical smudges, gameplay that is anything but refined, certainly suggestive plots, but not always surrounded by a writing at the height. In other words, with Suda51 it seems to have to do with the classic player, you choose which sport, with a crystalline talent, but who has never managed to find the continuity necessary to win trophies of a certain weight.
The recent re-release of No More Heores 3, on PlayStation 4, PlayStation 5 and Xbox, makes the discussion as topical as ever, especially considering the parable (descendant) of a saga that at the time on Nintendo Wii, despite everything, was able to enthrall many fans. Lots of games, few really convincing. So why do we love Suda51 so much?
Content is king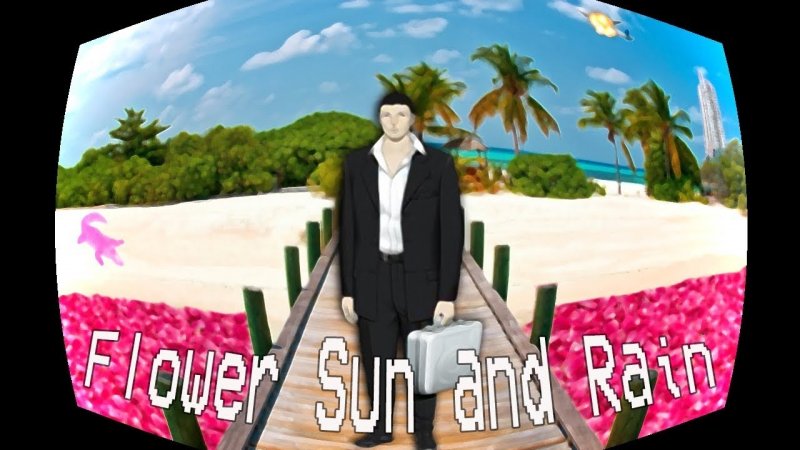 Those with a passion for niche Japanese productions, titles that often and willingly have never officially crossed national borders, become aware of the existence of the good Goichi between 1999 and 2000, two years in which the young developer affixes his signature, as director and screenwriter, on The Silver Case and Flower, Sun, and Rain.
These are not his first games ever, the debut is in 1993 with Super Fire Pro Wrestling 3 Final Bout, already as director, but it is not inaccurate to say that the aforementioned works represent the artistic manifesto of Suda51, as well as the point of 'origin of Grasshopper Manufacturea software house that he founded himself in 1998.
Both titles flaunt twisted, controversial plots, full of cryptic symbolisms and enigmatic passages that enhance the eccentricity of the artist who, from the very beginning, does not seem particularly interested in explaining, as far as create vivid suggestions. The tendency and preference to indicate, rather than to show clearly, obviously also reverberates on visual plane, cross and delight of any production that bears his signature. Style has priority over everything, even in the face of a now acclaimed difficulty of the studio in bringing out the best from the available hardware.
The message first, and often at the expense of everything. This suggests the experiences of The Silver Case and Flower, Sun, and Rain, a mantra that ours will follow to the letter also in his subsequent works, starting from that Killer 7 which earned him international fame, an atypical FPS born in the context of the so-called Capcom Five, a collective of productions, initially exclusive to Game Cube, which also included Resident Evil 4, the misunderstood PN03, the very stylish Viewtiful Joe and the never completed Dead Phoenix.
The highly sought-after art design, the plot filtered through (at least) seven different points of view, the gameplay that recovered and evolved the concept of a track shooter, made the fortune of a game that immediately became a cult, one of those titles that offer countless different interpretations, depending on the way you look at it.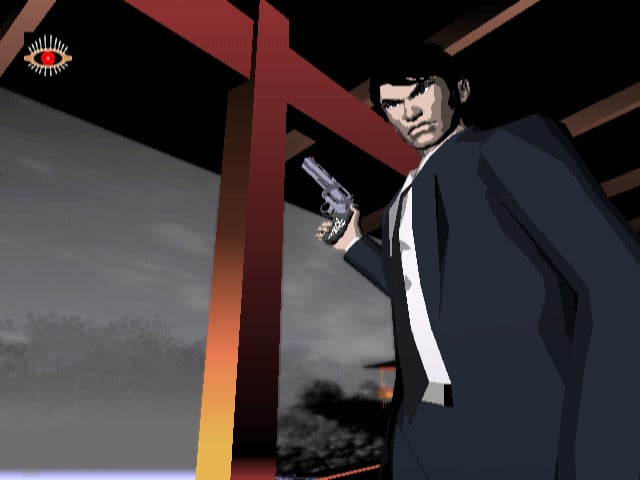 The magic repeats itself with the little known Contact and No More Heroes. The first is a very special and brilliant RPG for Nintendo DS, from 2006, which uses the two screens of the successful Big N console to put two different realities in contact which, in turn, end up colliding and merging with the one in which the world lives. user himself. The other does not need great introductions, as it is perhaps the most famous game of Grasshopper Manufacture, an action all dismembered and anti-hero with the joke ready, delighted by a well-chosen art design and a very stylish soundtrack.
Also Shadow of the Damned, however, the contribution of Shinji Mikami should not be underestimated, it is certainly among the best known and most appreciated titles, thanks above all to the charismatic protagonist, the arrogant Garcia Hotspur, and the unusual shoulder that accompanies him on a solo trip gone to hell, a foul-mouthed talking gun. Sine Mora, a 2.5D scrolling shooter, also deserves an honorable mention, despite Goichi Suda only being involved as an executive producer.
On the rest of his production, they stand out relatively darker shadows. Lollipop Chainsaw offered a not too satisfying gameplay; Killer is Dead looks like a faded copy of No More Heroes; Let it Die is in no uncertain terms a disaster on every front; Travis Strikes Again: No More Heroes is so terrible it's all right and good to pretend it never existed.
A rebellious love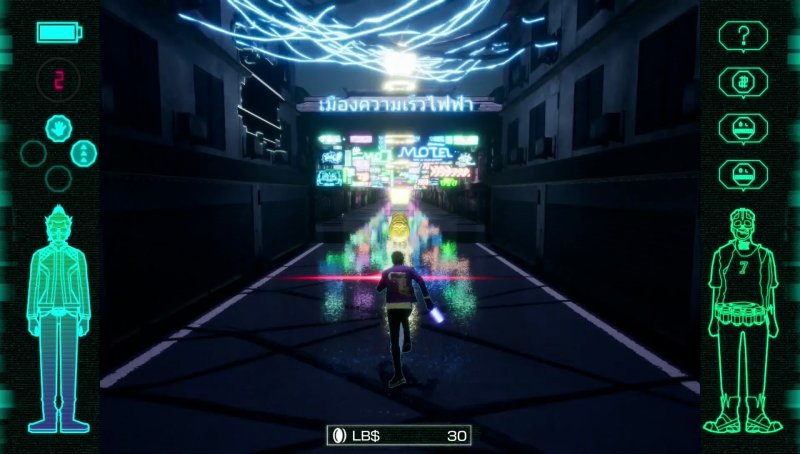 Not that there are skeletons in the closet of any game designer, but the short list of titles brought up, outlines the boundaries of an artist who, despite having had his peaks, never manages to perfect his vision, as if he were looking for everyone. the ways of voluntarily mortifying the ambitions of his works by taking some questionable, not to say counterproductive design choices.
But for Suda51, we said, the message is everything. Santa Destroythe uninhabited and bleak city that is the backdrop to the carnage of Trevis Touchdown, is a clear denunciation of the empty and repetitive open worlds that already saturated the market in the early years of the new millennium, a drastic and in its own way laudable artistic intent, which however, it forced the user to tedious journeys aboard a badly controllable motorcycle or, worse, to make some money by taking part in simply frustrating mini-games.
In short, the head of Grashopper Manufacture is not one who compromises and prefers to run the risk of fight with his audiencerather than looking for an easy and empty compromise.
Again, No More Heroes serves as a perfect example. Apparently a Tarantine videogame, it conceals the suffering between cut-scenes and lines of dialogue training trip of his protagonist, forced to relive and overcome the traumas that made him an immature and intimately fragile adult.
The propensity to continuous decompositionwhich leads to the pure goal and the questioning of every constituent element of any video game, is what makes the artistic work of Suda 51 so fascinating, a process that does not spare even the game designer himself who, as we have seen, with Killer is Dead he reaches the plagiarism of himself, before pointing the gun at his best-known brand and firing, between a Travis Strikes Again that almost attempts an inelegant reboot and a No More Heroes 3 that re-proposes, out of time, an open-world scenario that is nothing more than a parody of the reference macro-genre and, above all, of the series itself.
Thus the mystery reveals itself, the reason for such senseless, crazy, rebellious love. Suda51 is a game designer consistent with his vision to the extreme. Romantically, we look at this eclectic artist with a hint of nostalgia for the lost teenager that dwells in our souls, always struggling with everything and everyone, in order to keep faith with their ideals.
There is a sort of transference, in his characters who have no qualms about being what they are, in titles that in order to propose a specific message make a mockery of the qualitative and approach standards imposed by the common feeling and by a industry now resting on certain fixed hinges.
Suda51, with his uncommon choices and the desire to never conform, is a bit like that alternative relative and outside the box that we admired a little and looked at with heartfelt concern during family lunches, attracted by his way of being, frightened by the idea of ​​finding himself, one day, having to live like him out of any category and with everyone's eyes on him.
His games will not be perfect and certainly lacking in his curriculum the timeless masterpiece that he can put to prove his crystalline talent once and for all, but they are certainly never trivial or soulless works, even when failure is on all sides. fronts. And sometimes you don't need much else to do good art.