A horrifying Dropkick Purphys, a promising Gurriers, a crazy Nah and an unpredictable King Gizzard: here are the highs and lows of Sunday at Pukkelpop.
Most Promising: Gurriers
They were born during the pandemic and gave their first concert on Halloween. A new sensation on the Dublin rock scene, Gurriers have everything they need where they need to follow in the conquering footsteps of Fontaines DC and The Murder Capital. Loud and turbulent, led by a rebellious singer who knows how to boost the crowds (even those sparse at the start of the day), the Irish have only a few singles to their credit (no album yet on the horizon) but know how to keep an audience spellbound for three quarters of an hour. The post punk band to follow closely.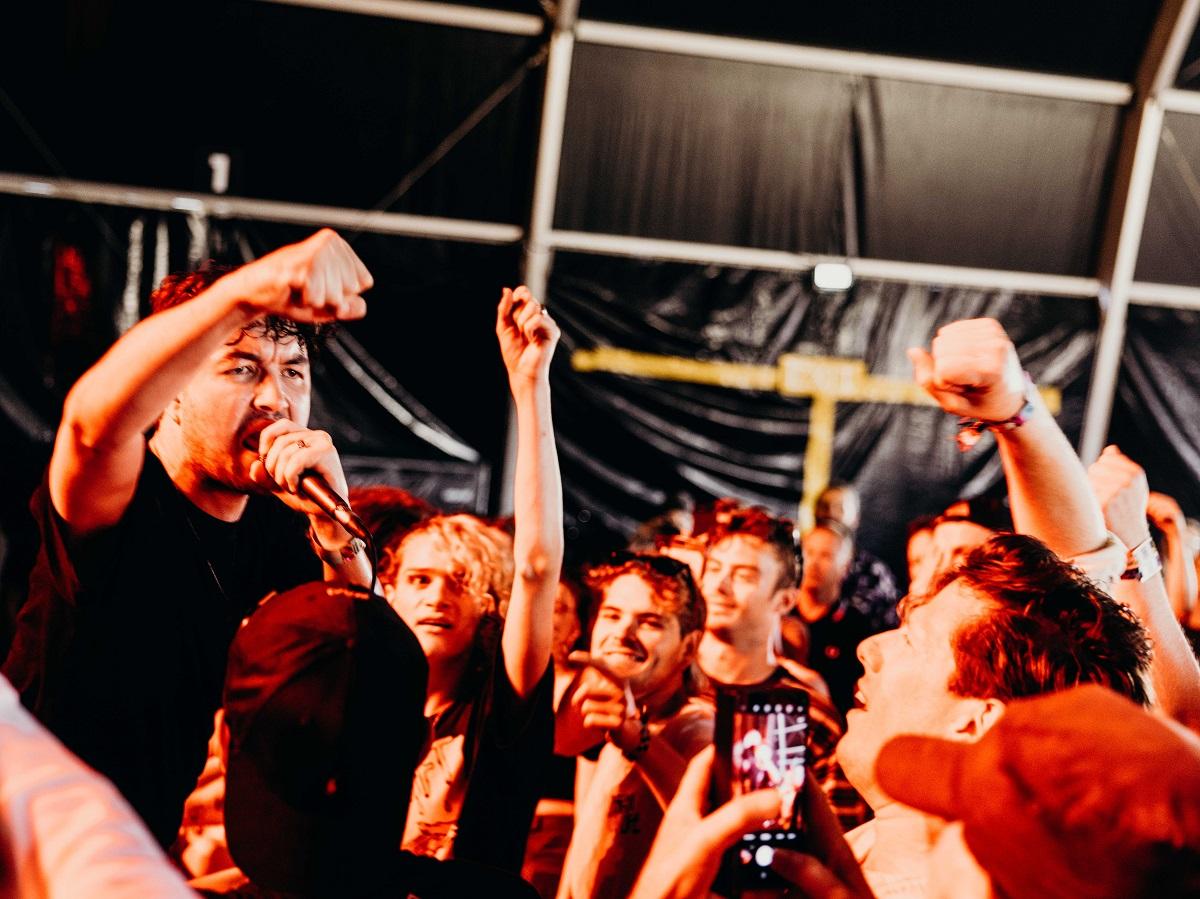 Most Horrifying: Dropkick Murphys
It's nice five minutes the american celtic punk. Preferably on St. Patrick's Day in a pub after ten Guinness. But in the middle of the afternoon under the dodger with Maes, it just makes you want to run away. We looked for Leonardo DiCaprio and Matt Damon in the crowd but couldn't find them. What? Have you ever seen The Departed?
The most old school: the bonnetje
We thought that like almost everyone else, the Pukkelpop had transferred cashless, smart card, electronic bracelet… Nay. From another time sometimes (there are still non-reusable cups too), the Limburg festival works with good old paper tickets. User-friendly. You can still occasionally, if you have a keen eye, find a beer on the floor…
Most Unpredictable: King Gizzard and The Lizard Wizard
We are not going to lie to each other. They are difficult to follow Australians from King Gizzard and The Lizard Wizard. Not content with making John Dwyer look like a slacker (they released three more albums last October alone), the electric kangaroos carefully avoid stringing together discs that look alike. Leaves at confuse their fans. The last one, a prog trip metal with witches and dragons, is particularly heavy. Never mind. Stu Mckenzie and his band change their setlist more often than their shirt (every day). They don't just change the order of the songs to pretend. They draw daily from different albums and moreover not necessarily to play the same titles. In front of an angry and conquered audience, King Gizzard gave more than a glimpse of what he is capable of. Been looking for the Hot Water from I'm In Your Mind Fuzz (when we summed it up to an Oh sees with the flute) and hit in the jazzy atmosphere of Quarters (The River). Who's the king?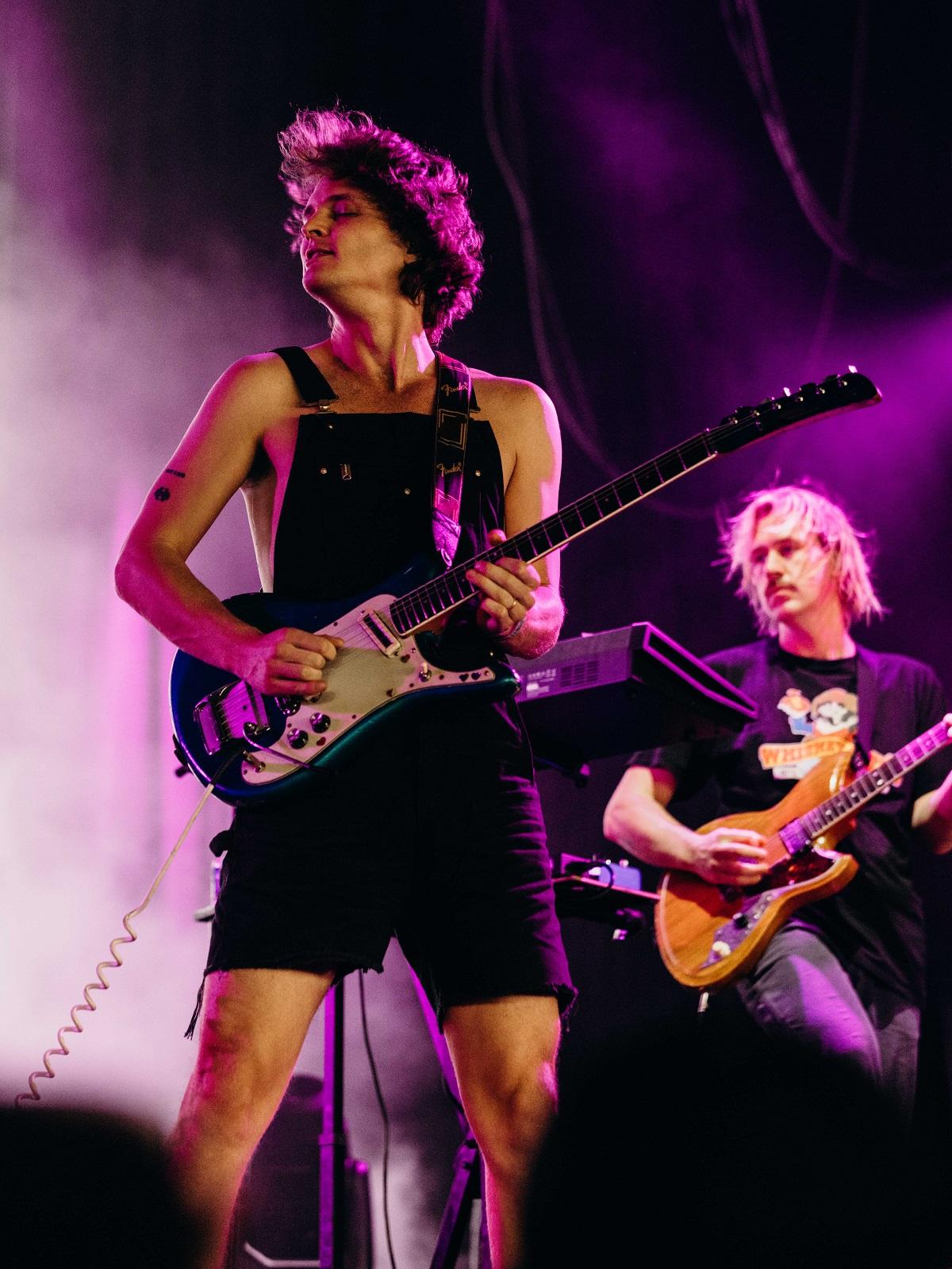 Most off the cuff: Balthazar
While they had just announced temporary farewells after their concerts at Live is Live, Lasemo and Lokerse Feesten this summer, the Coutraisiens de Balthazar agreed to go back on stage earlier than expected after the last minute package for reason of Florence Welch who obviously has problems with her machine. Can't say they brought the big crowd back to the Main Stage on Sunday night but Les Flandriens did it well.
Most Community: Crack Cloud
They came. They saw. They conquered. Led by drummer/vocalist Zach Choy, the Canadians of Crack Cloud champion community spirit and collective freedom. Strongly invested in associations, its members met during consultations on drug addiction and during programs to fight against mental illness. Group with variable geometry, multidisciplinary collective (go see his clips of sick to get an idea), Crack Cloud plays with rock, pop, funk, jazz, post punk to finish his songs far from where they are. had started. Rhythmic lyrics and crazy saxophone… Nervous and anarchic, muscular and uninhibited, Crack Cloud delivers Afrobeat jams and sing-along choruses like Arcade Fire. A true celebration.
The craziest: Nah
It was not announced on the program. He played on the basketball court. Just below the basket. And gave it one of the craziest concerts of the weekend. Drummer, producer and technoid sound sculptor, Mike Kuun is a mover, a bully, a savage, a tornado. The American who lives between Philadelphia and Belgium banged like crazy on his drums to take us clubbing in industrial wastelands. Violent, frenetic, chaotic… Nah, it's La Jungle all by itself. Enooooooorme…