Beijing has announced the conclusion of military operations but without giving up "patrols", Taiwan's response is skeptical
Posted on:
21
China has announced the stop of military maneuvers around Taiwan. After days of international tension, triggered by Beijing's retaliation for the visit to Taipei of the US speaker Nancy Pelosi, operations stop short of the start of the conflict. Only yesterday the foreign ministry of the small island had raised the alarm of an imminent invasion by the People's Republic. Risk averted for now.
Taiwan, the end of the Chinese exercises
As reported by the Chinese television station, CGTN, quoting a military spokesman, "the Eastern Theater Command of the People's Liberation Army successfully completes joint military operations around the island of Taiwan ".
After having fueled the provocations for days by repeatedly crossing the midline of the Taiwanese excavation with its fleet, Beijing now announces the conclusion of the exercises, specifying however that the operation will not actually stop and that the Army "will regularly organize patrols" in the area. area insisting on "operational readiness".
As reported by the Chinese tabloid Global Timesthe Command claims to have "successfully completed several missions" during the recent exercises around Taiwan, to "have effectively tested the combat capability of the troops in the joint operation" and announced that they will "regularly organized patrols in operational readiness in the Taiwan Strait".
The leaders of the Chinese armed forces have assured through the columns of the newspaper that they will "protect with determination the sovereignty and territorial integrity" of China, continuing with training and other preparations.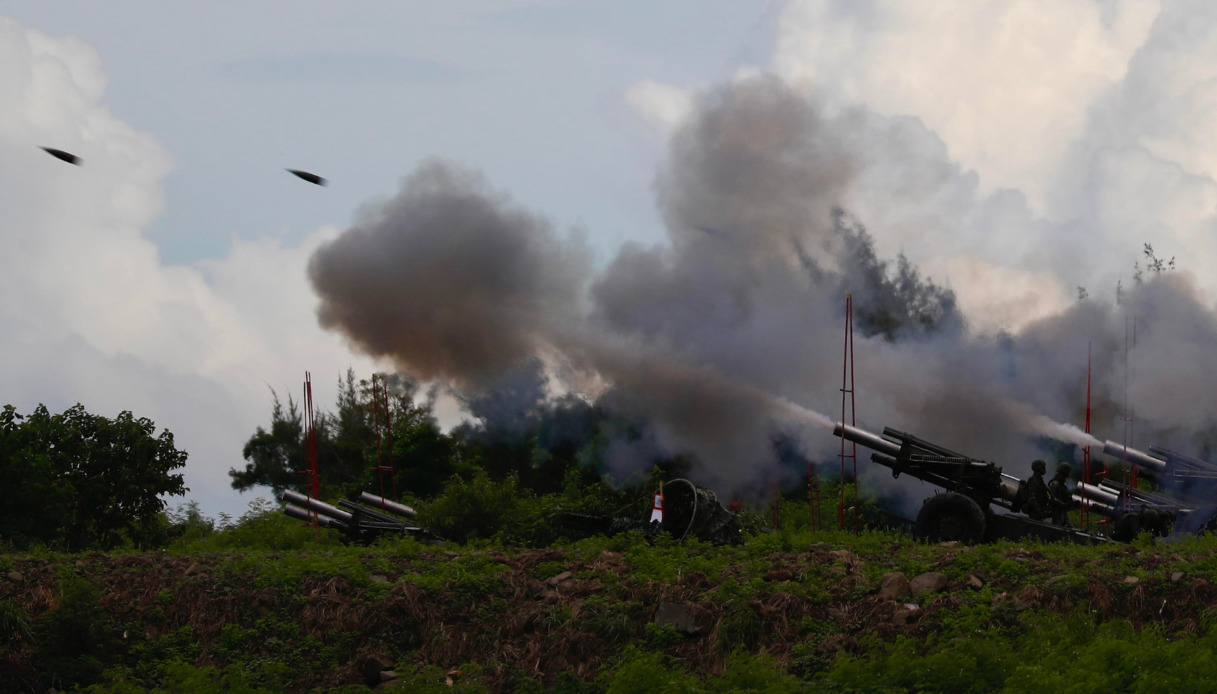 Military exercises on the island of Taiwan in response to the Beijing maneuvers
Taiwan's reaction
On the other hand, Taiwan reacts with skepticism to the Beijing communiqué: "While the Eastern Theater Command of the People's Liberation Army announces the end of their joint military operation and will carry out routine patrols – declared the Taipei Defense Ministry – the Forces Taiwanese armies will adapt the way forces are deployed considering various factors, including troop morale and threats, without letting your guard down".
The Taiwan question
The announcement comes a few hours after the Communist Party's dissemination of a new 'white paper' in which it reaffirmed the question of Taiwan, which is de facto independent but considered an "inalienable part" of Chinese territory.
In the publication, the Taiwan Affairs Bureau and the Central Government Information Bureau wrote that China is willing to "create a large space for peaceful reunification"With the island but without promising to" renounce the use of force ".
The document titled, "The Taiwan Question and the Reunification of China in the New Era," is the first since Xi Jinping's rise to power, with the latest update dating back to 2000.