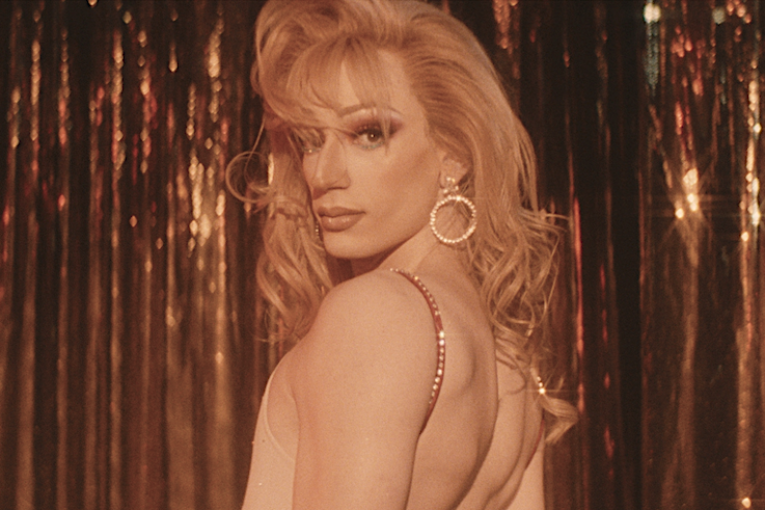 TELEFILM CANADA: Overview of Canada's official selection at TIFF
–
From Indigenous stories to 2SLGBTQ+ content, animated shorts to documentaries, comedies to dramas, and everything in between, discover everything Canada has to offer at TIFF 2023.
Quebec directors occupy pride of place in the list of world premieres presented at TIFF: Sophie Dupuiswith Solo (a complex love story set in the world of drag); Chloé Robichaud with Happy Days; And Louise Archambault with Irena's Vow (a Canada-Poland co-production inspired by the true story of a Polish woman who secretly welcomed 12 Jews during the Nazi occupation of Poland).
The film ofAriane Louis Seize, Humanist vampire seeking consenting suicide has its North American premiere. Also selected, Simple as Sylvain (Canada-France) of Monia Chokriwhich premiered in Cannes earlier this year.
Indigenous filmmakers shine brightly, with Telling Our Storythe four-part documentary series from Kim O'BomsawinAnd Tautuktavuk (What We See) of Carol Kunnukboth world premieres, and the mockumentary Hey Viktor! of Cody Lightningpresented as its Canadian premiere.
Canadian 2SLGBTQ+ stories world premiering at TIFF include the Canada-UK co-production. Close to You of Dominic Savage, starring Elliott Page; Canada-United States co-production Backspot of DW Waterson; I Don't Know Who You Are of Mr. H. Murray; And The Queen of My Dreams of Fawzia Mirza.
In Flames of Zarrar Kahn debuts in North America, as the Canadian director's new documentary shot on a smartphone Deepa Mehta in collaboration with Sirat Taneja, I Am Sirat, which tells the story of a trans woman in India, has its world premiere!
Other iconic Canadian filmmakers are featured at TIFF, including Atom Egoyanincluding the opera-themed film Seven Veils (with Amanda Seyfried) has its world premiere, and Denis Cotewith the North American premiere of Miss Kenopsia.
Stories that explore the immigrant experience also get a world premiere: Ru of Charles-Olivier Michaud tells the story of a young Vietnamese woman and her family who arrive in Quebec, and the Canada-Luxembourg co-production Kanaval d'Henri Pardo is about a boy who leaves Haiti to live in Canada.
The world premiere of Swan Song of Chelsea McMullan takes us behind the scenes of the production of Swan Lake of the National Ballet of Canada. Also presented as a world premiere, we find the suspense film The King Tide of Christian SparkesAnd Seagrass of Meredith Hama-Brown. Fitting In of Molly McGlynn is presented as its Canadian premiere.
For all the latest TIFF news, check our events page regularly. Until then, here is your list of Canadian projects at TIFF 2023.
CENTERPIECE
Kanaval (Canada-Luxembourg) by Henri Pardo
Irena's Vow (Canada-Poland) by Louise Archambault
Hey Viktor! by Cody Lightning
Fitting In by Molly McGlynn
In Flames by Zarrar Kahn
Humanist vampire seeking consenting suicide by Ariane Louis-Seize
Simple as Sylvain (Canada-France) by Monia Chokri
PLATFORM
The King Tide by Christian Sparkes
GALA PRESENTATIONS
Solo by Sophie Dupuis
Swan Song by Chelsea McMullan
SPECIAL PRESENTATIONS
Happy Days by Chloé Robichaud
Seven Veils by Atom Egoyan
Close to You (Canada-UK) by Dominic Savage
Ru by Charles-Olivier Michaud
DISCOVERY
Seagrass by Meredith Hama-Brown
Backspot by DW Waterson
I Don't Know Who You Are by MH Murray
The Queen of My Dreams by Fawzia Mirza
Tautuktavuk (What We See) by Carol Kunnuk
TIFF DOCS
Mr. Dressup: The Magic of Make-Believe by Robert McCallum
Summer Qamp by Jennifer Markowitz
I Am Sirat by Deepa Mehta
PRIMETIME
Black Life: Untold Stories by Will Prosper and Duan Crichton
Bria Mack Gets a Life by Sasha Leigh Henry
Telling Our Story by Kim O'Bomsawin
WAVELENGTHS
Miss Kenopsia by Denis Côté
He Thought He Died by Isiah Medina
Laberint Sequences by Blake Williams
Sundown by Steve Reinke
SHORT CUTS
6 minutes per kilometer by Catherine Boivin
Aftercare by Anubha Hudson
All the Days of May by Miryam Charles
Aphasia by Marielle Dalpé
Baigal Nuur: Lake Baikal by Alisi Telengut
Bloom by Kasey Lum
Express by Ivan D. Ossa
Gaby the hills by Zoé Pelchat
I Used to Live There by Ryan McKenna
Have a child by Eric K. Boulianne
Meteor by Atefeh Khademolreza
Urban Goose by Karsten Wall
Motherland by Jasmin Mozaffari
Mothers and Monsters by Edith Jorisch
Redlights by Eva Thomas
Sawo Matang by Andrea Nirmala
Skates by Halima Ouardiri
This is Not About Swimming by Marni Van Dyk
Xie Xie, Ollie by James Michael Chiang
The beast (France-Canada) by Bertrand Bonello
TIFF CLASSICS
Artie Shaw: Time is All You've Got by Brigitte Berman
***