On December 16, 2002, a very important film was presented in preview in New York: The 25th hourdirected by Spike Lee.
A complex film, set in the American metropolis in the aftermath of the tragedy of 11 September 2001, which had deeply wounded America and its symbolic city. Considered by many to be the most accomplished film of the New York director's career, The 25th hour deals with many issues: friendship, the relationship between father and son, the weight of mistakes that are made during the existence.
So let's go and rediscover it in detail The 25th hourtwenty years after his international film debut.
The last night of freedom
In seven years I'll pick him up and you'll have married someone with money.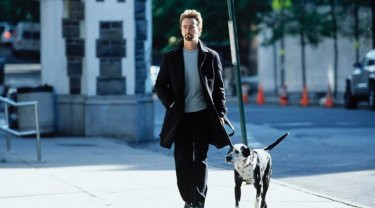 New Yorksome time after the terrorist attacks of September 11, 2001. Montgomery Brogan, known as Monty (Edward Norton) was sentenced to seven years' imprisonment for possession and drug dealing. Someone reported him, but has not yet figured out who it could have been: the DEA broke into his house and discovered that he was hiding drugs and money.
After refusing to cooperate, punishment was inevitable. So, after a long wait, Monty's last night as a free man has arrived. He will decide to spend it with his girlfriend, the beautiful Naturelle (Rosario Dawson), his faithful dog Doyle but above all with his best friends: Frank Slattery (Barry Pepper), ruthless trader on cynical Wall Street, and Jacob Elinsky (Philip Seymour Hoffman), a high school teacher who is secretly in love with his student, 17-year-old Mary (Anna Paquin).
After stopping by to say hello to his father James (Brian Cox) – a retired firefighter who, after recovering from alcohol, now runs a bar – Monty heads to a nightclub, where he is reunited with both Naturelle and Frank and Jacob , but also his Ukrainian friend Kostya (Tony Siragusa), his trusted bodyguard until some time before. As the hours go by and as the night gets smaller and smaller, it will get closer for Monty to leave for prison. But first it will be necessary to face the showdown that he has always postponed.
Spike Lee: Black is better. The angry director turns 60
New York, 2002
Anything that can go wrong will go wrong.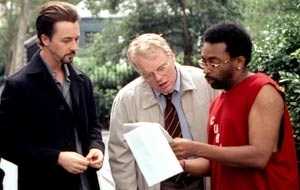 The script of The 25th hour bears the signature of David Benioff, who made the film from his novel. The latter was originally published before the terrorist attacks of September 11, 2001, and for this reason it did not mention what happened on that dramatic day that would change America. Thus, Spike Lee suggested to Benioff himself to merge the original story of the novel with the strict topicality of the period following the tragedy, and all that it meant for New York citizens.
In the film, the deeply wounded New York is glimpsed in some sequences: in the opening credits and inside the bar managed by Monty's father. But, above all, in an overhead shot of Ground Zeroghostly because it is nocturnal: from the window of Frank's house, in fact, one can directly look out onto the enormous void, where the Twin Towers. In the scene where Jacob goes to see Slattery to go on a last date with Brogan, he will ask his friend: Do you move house?. As indeed some have probably already done in the aftermath of the attacks, fleeing from an almost destroyed neighborhood. Frank will reply curtly: I don't even think about it… with all the money I paid for this place! […] Not even if Bin Laden threw another one at the next building.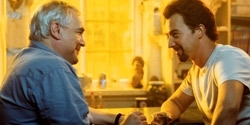 This sentence encapsulates the spirit through which New Yorkers got back up, rolling up their sleeves and proudly defending their city, and in particular the center hit but not sunk, not even when the flames were extinguished and thousands of victims were sadly counted. . From here on, there will be no overt mention of 9/11 in the film, but there will remain an air of melancholy that grips the streets, as if nothing were as bright and bright as it ever was before. Contrasting feelings envelop the film in its sets as well as in the story that is told.
11 September 2001-2016: cinema and the great fear
Monty's Remorse
What do we tell them?
We don't tell him anything. He goes to hell for seven years, should I wish him luck?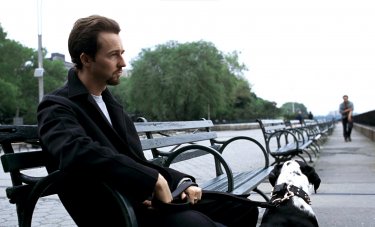 Monty Brogan is not a bad person, nor could he be called a criminal. He has tried to get rich by dealing drugs and for this he has ruined people, but in him there is no inclination to want to hurt others, at least directly. He wasted his youth along the wrong paths, also because he was without a guide: he lost his mother when he was a child and he, his father, was never by his side, except when he was an adult. The meeting with Naturelle softened him, although he didn't make him take a step back to get out of the drug trade until he was in time: with her, for the first time in her life, he glimpsed a different future. Despite him, however, he was discovered and arrested, and inevitably sentenced, to a sentence that could not even be defined as excessive given the charges against him. Only now that he has to cross the threshold of prison, however, will he realize his mistakes.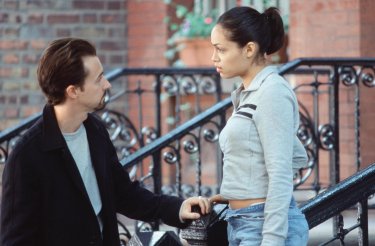 It's not just losing his freedom that weighs on him: it's having to give up what he was building, as well as the simplicity of small things, like walking his dog, Doyle, who he had found wounded on the street, abandoned there almost dying. With Naturelle he dreamed of building a family, although she, younger, was not yet fully aware of it. With his lifelong friends, Frank and Jacob, Monty finds a safe haven. In particular, with the first, they have grown up together: they have shared every experience and have no secrets. It will be with Frank that Monty will have his last confrontation, before leaving for prison, in one of the most intense and dramatic moments of the film.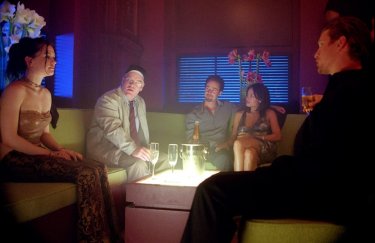 Monty will therefore be filled with remorse: he shouldn't have gotten to the point where he is now, without being able to oppose the destiny that he himself created. He will come to doubt everything and everyone, even Naturelle: what if she had been the one to report him, perhaps to get him out of the tunnel of crime? Why should he have done it, he will think: the girl knew what consequences he would face if stopped by the police. No, the manager is elsewhere. Monty will be able to understand the truth, but even in this case he will risk paying a very high price. Back he can never go back, and he will only have to reflect on his missteps, in order to finally become the man he never managed to be.
Edward Norton: the 10 best films of the actor
Monty in the mirror
When you go out, you and I will put together something. Maybe a bar, after all we are Irish from Brooklyn.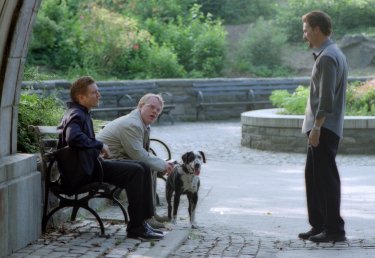 The 25th hour it is a perfect union between directing, writing and performances. The artistic cast is extremely relevant. Edward Norton, already fresh from the successes of Shards of Fear (1996), American History X (1998) and Fight Club (1999), here confirms himself as one of the most talented actors of his generation, and always careful in choosing the roles to interpret . Barry Pepper had already taken part in major films such as Save Private Ryan (1998), The green mile (1999) and We Were Soldiers (2002), while Philip Seymour Hoffman alternated his career in theater and film. The latter counted collaborations with the Coen brothers for The Big Lebowski (1998) and especially with Paul Thomas Anderson in films such as Sydney (1996),
Boogie Nights (1997), Magnolia (1999) and Drunk in Love (2002). Therefore, a perfectly close-knit trio of aces.
A special thought obviously goes to Philip Seymour Hoffman, the late actor who left an indelible mark on the public. Also noteworthy is the acting of Brian Cox and, above all, that of the almost newcomer Rosario Dawson, here in her first important role in her career.
The 25th hour count at least two other extremely significant scenes, one in the middle of the film, the other at the end. In the first, Monty Brogan finds himself in front of a mirror, and begins to rail against all the types of people he met in New York, without saving anyone: as if all of them were responsible for the person he has become. In the end, in reality, he can only blame himself once again.
The film then closes with a poignant scene, in which Monty imagines a different existence, just as he is on his way to prison: an alternative choice, which would allow him to save himself. The spectator's doubt, at that point, will be to understand how he will really go. The answer will be given by Spike Lee, who has truly reached the pinnacle of his narrative creativity here, thanks to a film which, in his own way, has narrated an important social cross-section.
The 27 films to watch on drugs