Giovanni Di Lorenzo, defender and captain of Napoli, gave an interview to Kiss Kiss Napoli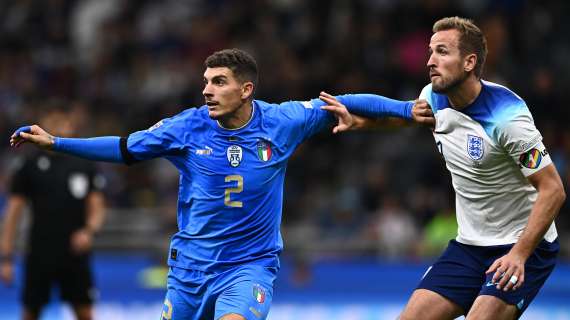 TuttoNapoli.net
© photo by www.imagephotoagency.it
Giovanni Di Lorenzodefender and captain of Napoli, gave an interview to Kiss Kiss Napoli: "In the national team we did well, they were two important matches, an important milestone to reach the Nations League Final Four.
Naples? There is a great group, there is a positive air, young and strong guys have arrived and have settled in very well. We must continue like this to have a great season. By playing every three days we will need everyone's help. Everyone will have the opportunity to play, we must be good at managing the difficult moments of the season that will come. Raspadori? He immediately made himself available and rightly received a lot of praise. Now it's up to him to continue like this.
Targets? Many had said that this Napoli could not have fought for the Champions League, now they tell us that we are from the Scudetto. We don't care about the rumors, we haven't done anything yet, but we have a lot of enthusiasm.
Kvaratskhelia? He is proving to have great qualities, even in training he gives us a hard time. He knows tough times will come and he'll have to be good at handling them. This is true both for him, for Simeone, and for Raspadori, for everyone.
Naples-Turin? We know we will face a very physical team. We have to be good at moving the ball very fast. Spalletti is very important for us, his career speaks for him. We are improving last year's work and this continuity helps us ".