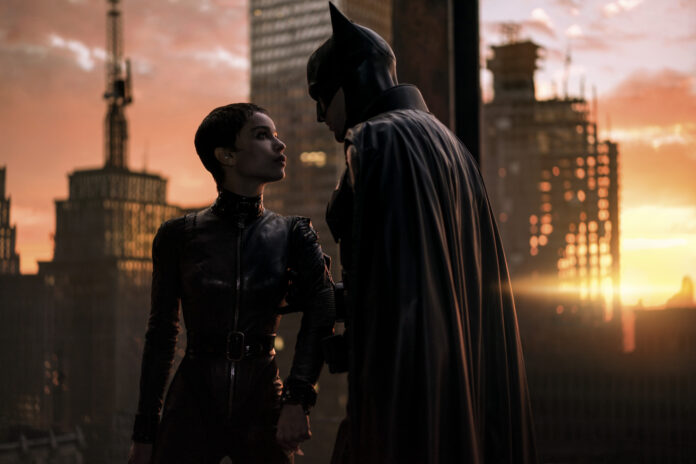 The Batmanthe next iteration of the Bat Man starring Robert Pattinson (here the trailer), to be released on March 3, will tell the origins of the great villains of the Bat Man, the Riddler of Paul Danothe Penguin of Colin Farrell and, also, obviously, of the Catwoman of Zoe Kravitz. Both the actress and the director Matt Reeves have confirmed that the latter character will be faithful to the comics in regards to sexual orientation. Selina Kyle will in fact be bisexual. According to the two, there is a deep "intimate relationship" between Selina and her friend Anika as well as the love relationship between the cat woman and Bruce Wayne same.
That's definitely how I interpreted it, as if they had some sort of romantic relationship," Kravitz told Pedestrian.tv of Selina and Anika.
Reeves for his part he cited, to explain this choice, two important pieces of the comic history of the Bat Man. Let's talk about Batman: Year one by Frank Miller e Batman: The Long Halloween by Jeph Loeb, both starring Catwoman who in both cases is portrayed as bisexual.
The film is very faithful to the character of Selina Kyle. She's not Catwoman yet, but all the elements of how she's going to become Catwoman are there," Reeves told Pedestrian. And as for her relationship with Anika, I spoke to Zoë very early on and one of the things she said that I loved was that, "She's attracted to strays because she used to be a stray, so she really wants to take care of these because it doesn't want to be like this anymore. And Anika is like a stray and that's why she loves her". She actually represents this connection that she has with her mother of hers that she lost, that she was a stray.
So I don't think we intended to go directly in that direction, but you can definitely interpret it that way.to an intimacy with that character, she cares and cherishes her. There is a deeper bond that goes beyond the sexual plane, but there must have been a rather intimate relationship between them
What do you think? You are curious to see The Batman?