All the tracks from the soundtrack of A rainy day in New York, by Woody Allen starring Timothée Chalamet and Elle Fanning.
A rainy day in New Yorkpenultimate film by Woody Allen before Rifkin's Festival, and released in 2019, received mixed reviews and opinions. In particular, the critics did not express themselves unanimously towards the film, while the public, especially Woody Allen's lovers, appreciated the film. The cast includes major international movie stars such as Timothée Chalamet, Elle Fanning, Jude Law, Liev Schreiber, Selena Gomez, Diego Luna, Rebecca Hall along with many others. As an aspiring journalist, Elle Fanning plays Ashleigh who managed to get an interview with a famous director in New York; Chalamet, on the other hand, is Gatsby, a boy from the past and boyfriend of Ashleigh, in love with New York, who organizes for them an unforgettable weekend in the city of her dreams. However, nothing goes as expected and Ashleigh remains involved in the extraordinary and sui generis world of cinema where everything can change at any moment. Gatsby, waiting for Ashleigh, wanders the city and meets an old acquaintance of him, a free spirit with whom he shares a love for New York and who leads him to believe that, perhaps, living outside the box is the right choice for him. Do. A rainy day in New York it follows the style and atmosphere of Woody Allen's films, the delicacy of some scenes and the irony of others, with subtle references to the snobbish and bourgeois environment of the Big Apple and to the city itself. To give the film that melancholy and nostalgic touch the soundtrack that moves on the notes of great artists of the past and present and on an unmistakable and timeless musical style.
The soundtrack of A rainy day in New York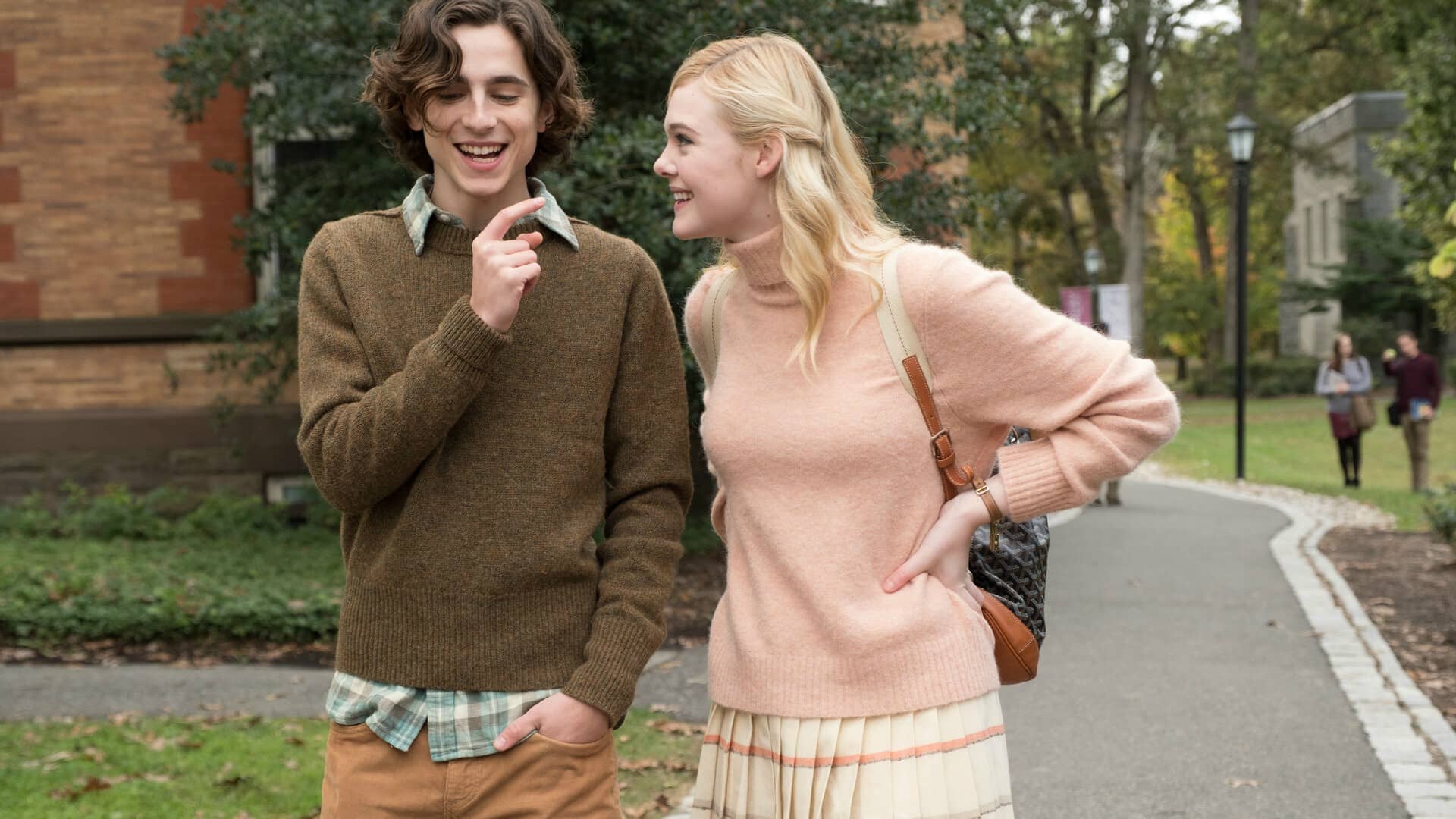 Protagonist of most of the moments and scenes of A rainy day in New Yorkthe songs played and composed by the American jazz pianist Erroll Garner that with The Best Things in Life Are Free, Will You Still Be Mine, Undecidedthe masterpiece Misty and many others, characterizes Woody Allen's film with a recognizable style, like jazz, but still far from what can be defined as standard jazz. Most of Garner's works, which largely make up almost the entire soundtrack of the film, see the piano as the predominant instrument, which also accompanies other pieces present in A rainy day in New York.
It is the same piano that Gatsby's character plays more than once, at first euphoric, then melancholy and nostalgic, an idea of ​​what his romantic weekend in New York will be like; the piano populates the New York clubs and homes that, divided, frequent Ashleigh and Gatsby in their search for what will really make those days in the Big Apple memorable. The piano that can always be heard latent and in the background in the film is also played by the pianist, singer and winner of a Grammy Awards Conal Fowkes.
Arranger and double bass player Fowkes also performs songs such as Everythings Happens To Mewritten by Tom Adair And Matt Dennis and performed by Frank Sinatraand an album title of Chet Baker. The piece is repeated several times during A rainy day in New York and it is also, in a moment, also played and performed by Timothée Chalamet. Conal Fowkes is an artist featured on several of Woody Allen's film soundtracks, from You will meet the man of your dreams to Midnight in Paris as far as Blue Jasmineappearing and playing in Cafe Society. Fowkes and Allen are in fact excellent friends as well as having collaborated often together.
Beyond and Everything Happens To Meby Conal Fowkes is also present They Say It's Wonderful, Gigi And Bye Bye Baby. Excluding a few songs among which stand out I've Got the World on a String by Garner, Just Let It Go from Terrence Shawn Kelly And Bye Bye Baby note by Fowkes, in A rainy day in New York there are almost no sung pieces and most of the music accompany the viewer in the dreamy, sophisticated and picturesque atmosphere of Woody Allen's film. The piano as well as the notes of jazz that are sometimes the protagonists of the film, at other times appear only as a distant call, adapt to that environment suspended between snobbish and elegant and explosive and overwhelming, and that in feelings comes only at the end .
A rainy day in New York it is characterized by a timeless soundtrack, as is the setting of the film itself, an ideal New York, gray, but extremely attractive, unpredictable, melancholy and sentimental. The music in Woody Allen's film is an atmosphere, a frame, an instrument that manages to fresco and carefully portray that image of New York as the background, but which is actually the true protagonist of a story where the concept of photo and image it is as eternal as it is elusive, just like emotions.
Among the other songs in the film we find I Got Lucky In The Rain from Bing Crosby, Red Sails In the Sunset by Erroll Garner Piano Concerto No.2 in C Minor, Op. 18: III. Cheerful Joking from Svetlana Navasargian, Gennadi Provatorov and the Moscow Philharmonic Orchestra, Time To Heal from Christopher Lennertz, They Say It's Wonderful by Conal Fowkes, New York Nights from Barrie Gledden, Steve Dymond And Jason Pedder, Just Let It Go from T. Kelley And Sing a Song of Sixpence from Michael Scales.
Read also Stranger Things 4: the songs on the soundtrack are a bomb!