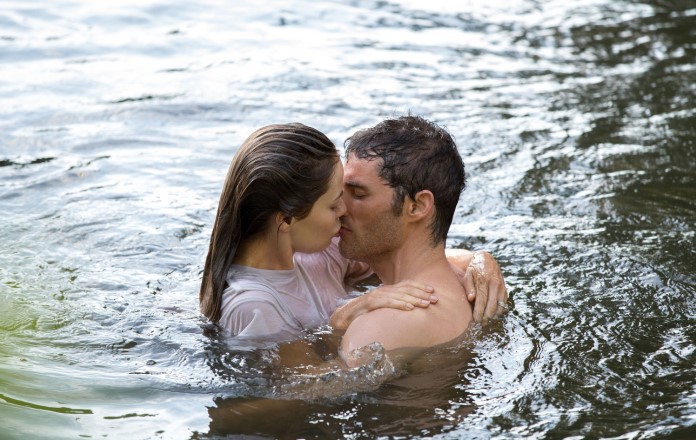 – Advertising –
The Best of Me – The Best of Me, the film aired on Thursday 3 March 2022 at 9:10 pm on La5. Plot and trailer of the film.
Thursday 3 March 2022 the film will be broadcast on La5 "The Best of Me – The Best of Me", directed by Michael Hoffman. The film is inspired by the novel "The best of Me", by the well-known author of romance novels, Nicholas Sparks. The appointment with the film is at about 21:10 on La5.
The film was released in theaters in 2014 grossing just over $ 38.6 million worldwide, of which $ 26.7 million grossed in the US market. The protagonists are Michelle Monaghan And James Marsden.
The Best of Me – The Best of Me, the plot
In his late forties, Dawson Cole who works on an oil rig in the Gulf survived a platform explosion he was working on. Amanda Reynolds on the other hand is a housewife and mother. Dawson and Amanda were schoolmates and haven't seen each other in twenty years. She comes from a middle class family, she is polite. Dawson, on the other hand, is used to problems, he is much rougher and as a boy he was abused by his father, a drug trafficker.
The two meet after a long time at the funeral of Tuck, a mutual friend from high school. And for them that opportunity represents an outlet from their lives. Amanda and Dawson begin to retrace the path of return, to the point of questioning the choices they have made. A process of realization that will lead them to change their lives forever … helped by a new tragic event …
Where can I find it in streaming? Replication
The film broadcast tonight is not available in streaming in Italy. Alternatively you can watch the film for free on Mediaset Play, the free on-demand service of the Mediaset networks. The film will be available for free on-demand on Mediaset Play, after airing. The rerun of the film is not currently scheduled. It is also in the Netflix catalog.
The Cast
Michelle Monaghan: Amanda Collier
James Marsden: Dawson Cole
Luke Bracey: Dawson Cole as a young man
Liana Liberato: Amanda Collier as a young man
Gerald McRaney: Tuck Hostetler
Sean Bridgers: Tommy Cole
Jon Tenney: Harvey Collier
Sebastian Arcelus: Frank Reynolds
Ian Nelson: Jared Reynolds
Caroline Goodall: Evelyn
Hunter Burke: Abee Cole
Rob Mello: Ted Cole
Robby Rasmussen: Bobby Cole / Aaron Cole
– Advertising –