Story
The boys have been heroes: Velko Paunovic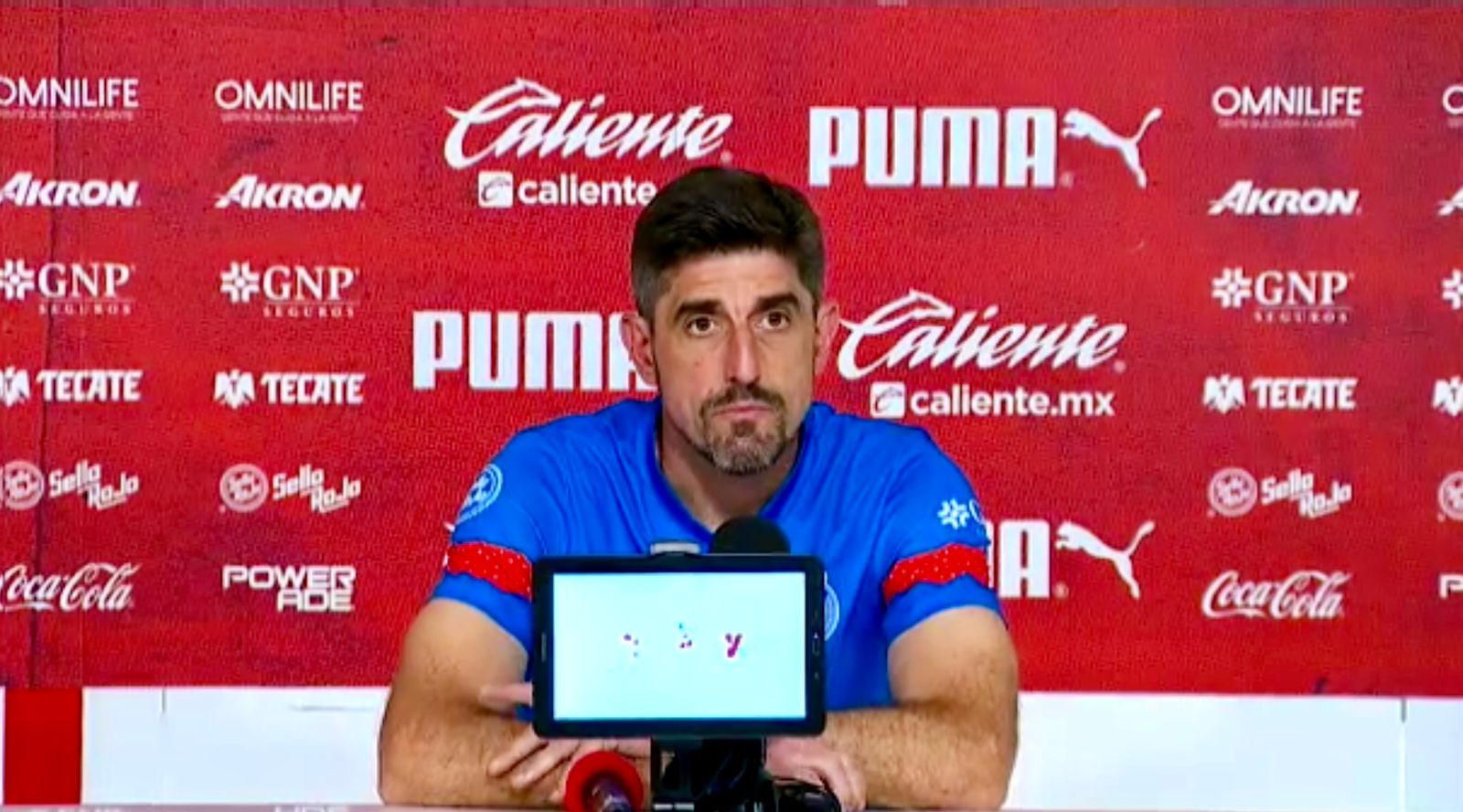 Guadalajara, Jl., May 14, 2023. A national classic will come in the semifinals, but for now, Velko Paunovic doesn't want to think about America. After eliminating Atlas in the quarterfinals, the Chivas coach currently finds his feet to celebrate the 1-0 (1-1 aggregate) win that has earned him a ticket to the next instance. He labels his players "heroes" and considers the night he played at Akron Stadium to be "epic". With emotion on the surface, the strategist appreciates the victory.
"Besides being happy to get this win, I believe that today has been a dramatic day, as it should be in a Clásico and even more so in a Liguilla. The game was very exciting, I want to thank my fans And want to thank our players for the great energy and camaraderie with the fans. It's been a tremendous experience for me. I'm so grateful for the effort, it's heartening to see the players continue to grow and improve, goals But we still haven't done anything", he explained.
"Celebrate today and prepare for the next Clásico starting tomorrow. Respectively. Today is an important moment for this group. This joy, celebration and culmination of the job after the game is something you don't often see And I want to capitalize on our fans and this great group. We have to continue to support and give everything, because the boys are heroes today. As far as the next leg game against USA is concerned, there will be time to talk Now, enjoy the moment and focus on tomorrow", Veljko Paunovic said.
"I think we had good intensity from the start, something we didn't start well in the first leg, we were lacking ourselves in the first game, but today it was seen from the start The group was very good. This is the merit of a super committed group. By everyday work and togetherness, creating a good atmosphere and good relations, today we beat a good opponent. We scored a goal again from set pieces , which is part of his job, his conviction and the belief of this group. We waited for the opportunity, I liked that too. We were strong in defense in the first half, but that is to be expected against a good opponent I liked a lot of things, I can't say that there was something that I didn't like, but in the last few minutes we went through a lot, I think everyone was breathing because of exhaustion and anxiety that What's at stake. But here we are, we've passed a big test and we're ready, looking to the future and our next opponent."
He recognized the quality of his opponent, who came close to scoring in the last minute. "I think it's been evened out, I'd also like to congratulate Atlas for his desire and the way he competed, he's definitely been a tough and worthy opponent. It's been very evened out, it's Decided by specific plays where we converted. They had opportunities, controversial plays and that too with the state of the game, the result, the changes and all. But that's all behind and whoever wins in the end, I think that we have been a worthy opponent and we have got ours. I congratulate our group and I am proud of everything we have done", Veljko Paunović said.
He preferred to cherish the moment rather than think about his semi-final rival America. "I don't have any analysis of the opponent at the moment, I just have a desire to prepare for the game. Right now I have to give the group a break so that they can recover and so that they have the ability to absorb the information because that's what they have to do now." Time is short, analysis is important and the information they need to imbibe in the coming days is essential and for that they need to be fresh. I send a message to the fans that we are going to prepare, we are going to prepare We will be ready when it is our turn to play, most likely on Thursday, and we want what we experienced today, this unconditional support, everything that the public has given us to overcome a great opponent. as fuel", Koch said.
Lastly, he appreciated that his team has now qualified for the CONCACAF Champions League. If they eliminate America, they will enter the tournament as either champions or runners-up, but if they are eliminated, they will also enter as one of the teams that won last time. The highest number of points were scored after the champion and runner-up. season and the current one.
"It's good you mention it, it's an achievement that comes as a result of working hard and setting short-term objectives. CONCACAF is a competition I've always loved watching, but I've also wanted to play I didn't get the opportunity during my time in MLS and today I am very happy that it has happened, but it is in the distant future. We focus on step by step, match by match and the next stage will be very competitive. prepares everything to happen", concluded Velko Paunović.