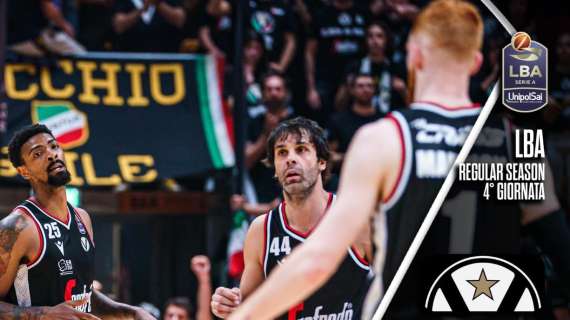 © photo by Virtus Segafredo Bologna
Home Sweet Home, the calm after the European storm for Virtus Bologna, a bad and indigestible week, the championship gives him some confidence and serenity.

Last night's victory against Treviso is a bit of ice on a woundarrived in forty minutes in a race without apprehensions, certainly training and necessary to grow as a collective and to approach the next commitments in the best possible way.

Individuals grow: the passages of Milos Theodosic are more precise, Marco Belinelli he has more patience in attack to take the best shot, we have revised the energy and shooting of Ojeleye seeds despite the conspicuous bandage on his weak hand, Kyle Weems he is very precise and cynical as a sniper together with the excellent defense on man and more Gora Camara he made good use of the minutes allowed and the opportunity to be the prerogative of Ismael Bako still in trouble in attack as a receiver and quite silent in the defensive half.
Then, there is Niccolò Mannion: a guard, more of a finisher than a creatorhis role in the team is emerging after too many excessive expectations and bad luck to prevent us.

The reaction was necessary and dueafter Belgrade the shooting from outside has also returned, true he will not always meet a team of the level of Treviso in the season and will not have all that space in attack, the Euroleague has massive defenses where Virtus has yet to understand how to punish them more consistently.

We know, however, Segafredo is currently an incomplete team unfortunately like injuries and the many tactical patches positioned in Europe, unfortunately without certainty you pay them but these victories in Italy are used to grow, create amalgam and get better in continental races.
Starting again from Treviso for the treacherous trip to Sassari and from Kaunas for the trip to Madrid, looking ahead and not thinking about the past.

The first time where the VNera at the Wizink Center starts clearly disadvantagedagainst a battleship currently unable to close the games as happened last night on the Vitoria pitch, so try without too much pressure.