The Choice – The Choice is a 2016 film and is based on the Nicholas Sparks novel. The cinematic work airs on channel 5 in prime time on Tuesday 14 June 2022.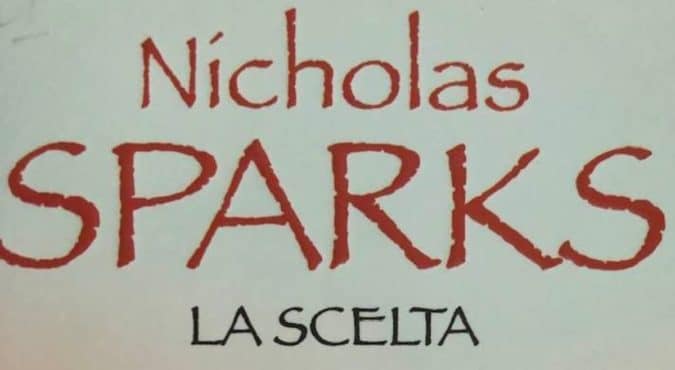 The Choice – The Choice: plot
The Choice – The Choice is a 2016 drama film directed by Ross Katz. The film is based on the novel of the same name by Nicholas Sparksreleased in 2007.
The plot tells of Gabby Holland who is a medical student. The story is enriched when she moves into a new home in Wilmington, where her neighbor falls in love with her at first sight. Travis is an arrogant vet who, in the absence of her boyfriend, begins to frequent her girlfriend assiduously and a passionate love story is born between the two. The return of her boyfriend will put Gabby in crisis and Travis will have to make an important move to win her over. Years later, married and with children, the happy couple is overwhelmed by a dramatic turnaround.
The Choice – The Choice: cast
The two protagonists in the foreground of the film are Benjamin Walker and Teresa Palmer, in the roles of Travis and Gabby respectively. The rest of the cast consists of: Maggie Grace (Stephanie Parker), Alexandra Daddario (Monica), Tom Welling (Dr. Ryan McCarthy), Tom Wilkinson (Dr. Shep), Noree Victoria (Liz), Brad James (Ben), Anna Enger (Megan ), Wilbur Fitzgerald (Mr. Holland), Callan White (Mrs. Holland), Jesse C. Boyd (Matt), Dianne Sellers (Jackie) and Brett Rice (Dr. McCarthy).
The phrases of the film based on the novel by Nicholas Sparks
As the film is based on the Nicholas Sparks novel, there are several phrases that come back. Here are some:
"How far must one go for love?"
"He was still trying to make sense of his emotions when Travis emerged from the ocean and walked in his direction, shaking the water from his hair. A moment later she dropped beside her, on the sand and, when the bodies casually brushed, Gabby had a fleeting glimpse of the two of them sitting close together in the future on a hundred other days like this ".
"The colors so intense that they seem alive, led him to think that sometimes nature sends us signals, that it is important to remember that joy can always follow despair. But a moment later the rainbow was gone and the hail was back and he realized that sometimes joy is just an illusion. "
"He sat looking at her, wondering what she was thinking or if she was thinking. Her world was a mystery ".
"Tomorrow, he would buy an astronomy book, he decided. She would study the stars, then she would invite Kevin to spend a romantic evening on the beach and she would show him the sky, surprising him with her galactic knowledge of her … tomorrow she would begin to be a different woman, a better person " .
Read also: Joker 2, Lady Gaga new Harley Quinn: when the sequel to the film with Joaquin Phoenix comes out, plot, cast and musical hypothesis