Born in Bologna on March 5, 1922, shipwrecked among cultures tormented by two wars, the first resolved, the second catastrophic in all human atrocities and barbarities, Pier Paolo Pasoliniin addition to ingenious genius attractions, he exercises his mind refining it within a physicality borrowed from psychological restlessness and developing solid constructions in order to write an itinerary nourished by a modernity already too old for him, corresponding to adolescent leave overwhelmed by adult curiosities .
Contagious for those next to him, snake charmer, primordial scribbler of debutant dialectics, of fluid thoughts unraveled between synthetically rusty emancipations compared to an avant-garde constant that sometimes clung to miserable metaphors within small speeches holding complex ethical logics.
A rally of love by those who dare to speak of love in front of spectators frightened by both good and evil, with the clear contradiction of a will that never dominates the hypnosis of images as authentic as they are abstract.
Pasolini, prophet of his presentdares to take a contrary direction by encountering mechanisms and networks, eliminating the obstacle of order and proposing himself to the chaos of disobedience towards "perfect ethics", foreign and distant from forms of thought locked up in standardized containers.
Empathize the scandal by fraternizing with the viewer; granting oneself to freedom by pushing oneself into choices without doctrinal dominance, in the exercise of a judgment without the pillory of prejudice dictated by party variants.
Eclectic enough for those who undertake to describe it, eclectic immersed in constant and allegorical ambivalences that feed on art. Pasolini never systematic, but intensely subversive and enveloping, with an impalpably excellent taste, director of a sensor-fed logic, of shrill orchestras and opaque scenographies as livid as they are seductive.
It is the 1950s and Pier Paolo Pasolini, a sought-after and one-of-a-kind authoris among the protagonists of the nascent prose cinema, punctuated by evocative street prosody.
In 1955, the book Life boys it strikes the critics who acclaim him as an urban author who with noble traits and philosophically sophisticated concepts explains an undressed and merciless reality. The collaboration with Cecilia Mangini for her first docufilm will be born from the narrative debut of Pier Paolo Pasolini Unknown to the city (1958), a documentary that greatly shocked the critics who judged it offensive and detrimental by choosing not to export it abroad but to screen it exclusively in Italy.
Anti-bourgeois violence becomes the common thread that will predominate in his very first filmography. People cry out for their rights in the squares, in a Rome bombarded by classist extremisms and social divergences within timeless borders. Since the dissolution of his very first Beggar (1961) a Mamma Roma, released in 1962 and starring Anna Magnani. Pasolini's cinema is an art, finally disconnected from measured censorship. A motherhood incapable of resolutions, of fragility, Pasolini does not have much to tell but has a lot to show.
Intellectual sexuality of inquiry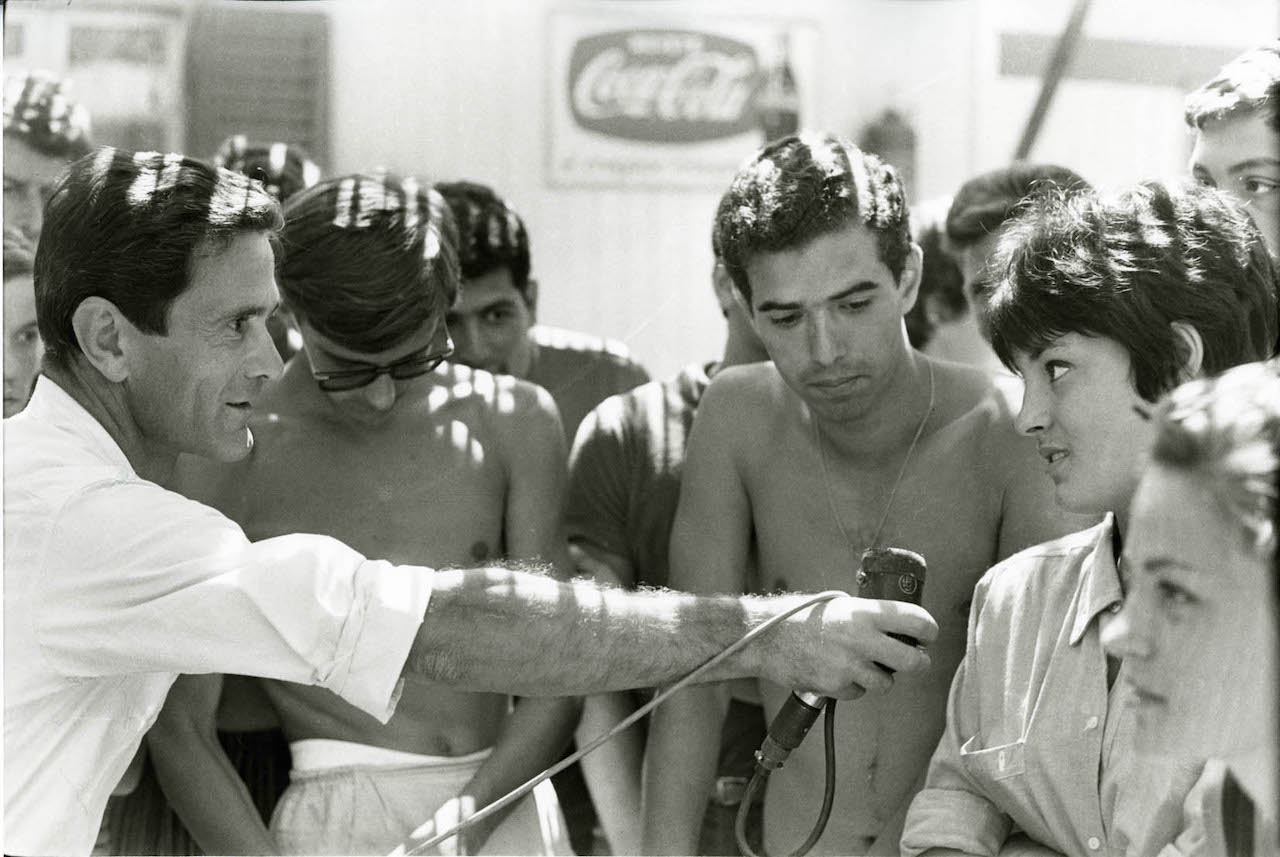 Never a judge, accuses the confidentiality of a society that defines itself shameful every time it undresses, tending to reduce the embarrassment of a sexuality otherwise destined to an intimate, dormant shame and granting it to a human normality of passion and sentiment. Rally of love (1963) is a film divided into six chapters for six different themes destined to face the normality of the physical relationship by discussing it in the light of the sun; Comitia of Love is an investigation into the sex of the Italian people in the sixties without any distinction of gender, social class and age. Interviews alternating with dialogues and opinions with the great twentieth century literature, Alberto Moravia, Giuseppe Ungaretti, Oriana Fallaci. Pasolini presents sexuality to us as if it were a journey in step with inner and bodily growthfrom childhood purity to adolescent curiosities, up to marriage and the concept of family diversified by the various Italian contexts conditioned by a northern and southern border. , making it a quest to determine "intellectual sexuality" that naturally masters between man and woman, woman and woman, man and man, elevating it to court gossip and elite classifications often possessing the appearance of self deformed by itchy labels. An inquiry that makes sense to dissolve the inquisition of any man's privacy elevating it from an almost sacral bond to a predominant bone structure over the spirit and soul.
Pasolini, the man of secluded ideas, condemned to hold back his words, a clear example of a banal and vulgar Italian justice, most of the times the guarantor of a future that would not change at all. Criminal for staging, in 1963, Ricotta (contained in the film Ro.Go.Pa.G., whose title is the acronym of the directors who directed the film – divided into four episodes, in fact -, that is, in addition to Pasolini, Rossellini, Godard, Pasolini and Gregoretti), a clear and explicit sentence of the mocking deception for which a crucifixion was so indigestible as to cost his life and forget the last line. Simply an Orson Welles and the interpretation of a Marxist concept reduced to a proletariat that succumbs to the mirage of well-being. Christ and the cross will be a reckless metaphor, which will stop the resumption of a figurative ideological, today extremely Pasolini.
Among the documentaries shot by Pier Paolo Pasolini, this time together with Giovannino Guareschi, we find Angera cinematographic work clinging to the doubt of a question that seems to frighten us as it is current: "Why is our life dominated by the discontent of anguish, by the fear of war?". Here the author shows himself as a lover, eternally a child, of an idea of ​​progress that was impossible then, irremediable now.
Pier Paolo Pasolini and approval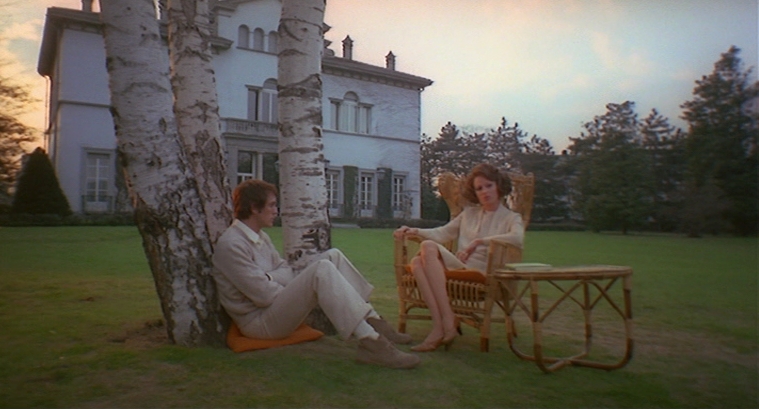 At the end of the 60s the photography always remains grainy, there is no desire to
improve techniques and colors. Pasolini, director of masterpieces, never forgot the artistic taste he learned as a spectator of Charlie Chaplin and Sergej Michajlovič Ėjzenštejn, confidently imposing himself on the screens, demonstrating an expressive and communicative greatness such that he seemed to lay out cinematic pizzas still to be paraded and produced. Allergic to any form of approvalto the dazed design, to that damned television, the direct means of ambiguous fascist messages and imperative eccentricities.
Theorem, released in 1968, presses into a context full of tensions between power fanatics and a frenzied race to know. Pasolini arrives like a bolt from the blue to shake the souls of a bourgeois Milanese family in the guise of a young man with unusual and bizarre behavior, denouncing himself as a sexual stimulus towards the members of a disadvantaged family inside and interrupted by soon murderous habits.
Theorem was originally conceived as a tragedy in verse, alternating with a step two between Marx and Freudemancipating a latent religiosity too blasphemous for the white-collar church, horrified at the public art will of evasion, provocation and defenseless sexual experimentation, well written by a cheeky and dirty director of obsessive observation of men, even of those who are not men he felt, diverging from inappropriate divine elevations and far removed from political seats and ecclesiastical politicity.
Periodically demoralized by a forcibly deaf public opinion, Pasolini manages to float between discrimination and disapproval raised by prudently silent elite policies towards innovation and destabilized by an everyday life that has become a comedy of art.
Pier Paolo Pasolini's cinema will be inserted as intervention cinema, fueled by collections, resentments and sentiments, by ideals of balanced follies and severe prevarications of a society addicted to a commanding and commanded government. A cinema of the highest expression, written and performed in verses lined up by statements never reduced, never cut and never limited; a free style and an absent technicality; a cinema imbued with an eternal modernity, predisposed to become a last lap to drive lives into the very heart of truth. An avant-garde cinema full of neorealism that lies between settings of Greek tragedy and humble realities. Pasolini by nature akin to revolt and subversion, indifferent to an ideological order, but attentive reader and interpreter of the inner sobs of lives by complicated custom.
Read also Pier Paolo Pasolini and the time I go against the students