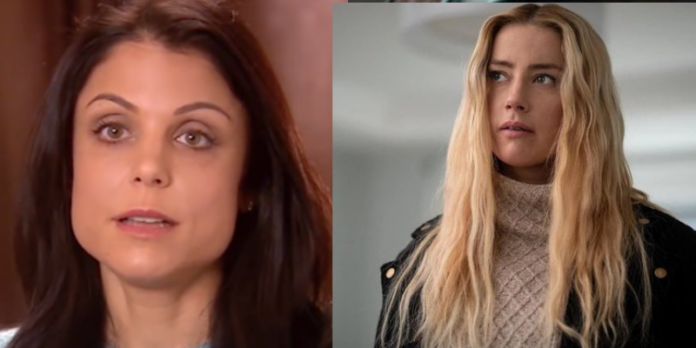 If on the one hand the trial for defamation between Johnny Depp And Amber Heard continues towards its end without any certainty about the final result, public opinion seems to have no doubts and continues to identify the actress in an absolutely negative way. Aquaman. The last to have expressed itself in this regard was Bethenny Frankelstar of The Real Housewives of New York City that in his podcast, Just B With Bethenny Frankellaunched a very strong attack on Heard.
Johnny Depp seems like a lonely hero in a relationship with Amber Heard – Bethenny said. He will be compared to Gandhi or the Pope when the trial is over just because he has been in a relationship with the craziest woman to ever walk this planet. I'm sure Queen Elizabeth will call him to say: "Come here, I want to give you a knighthood because now you are the hero of this crazy story. It makes no sense. Johnny Depp, plus anyone else besides Amber Heard, is a delusional man: cocaine, alcohol, one who tolerates poop in bed. But he looks like a hero because he is compared to Amber Heard
These words of Bethenny Frankel they are on the same wavelength as many other industry peers. Chris Rock for example, during a comedy show, he wanted to have his say attacking Amber Heard.
I believe all women, I believe all women… except Amber Heard. What the fuck is he doing? She f ** k in her bed! He's fine but he's not fucking fine. Once you fuck in someone's bed, you're just guilty of everything
Also Eva Green, much more quietly, she sided with Johnny Depp writing about Instagram:
I have no doubt that Johnny will emerge with his good name and wonderful heart revealed to the world, and life will be better than it has ever been for him and his family.
What do you think?